Warm up with this community theater musical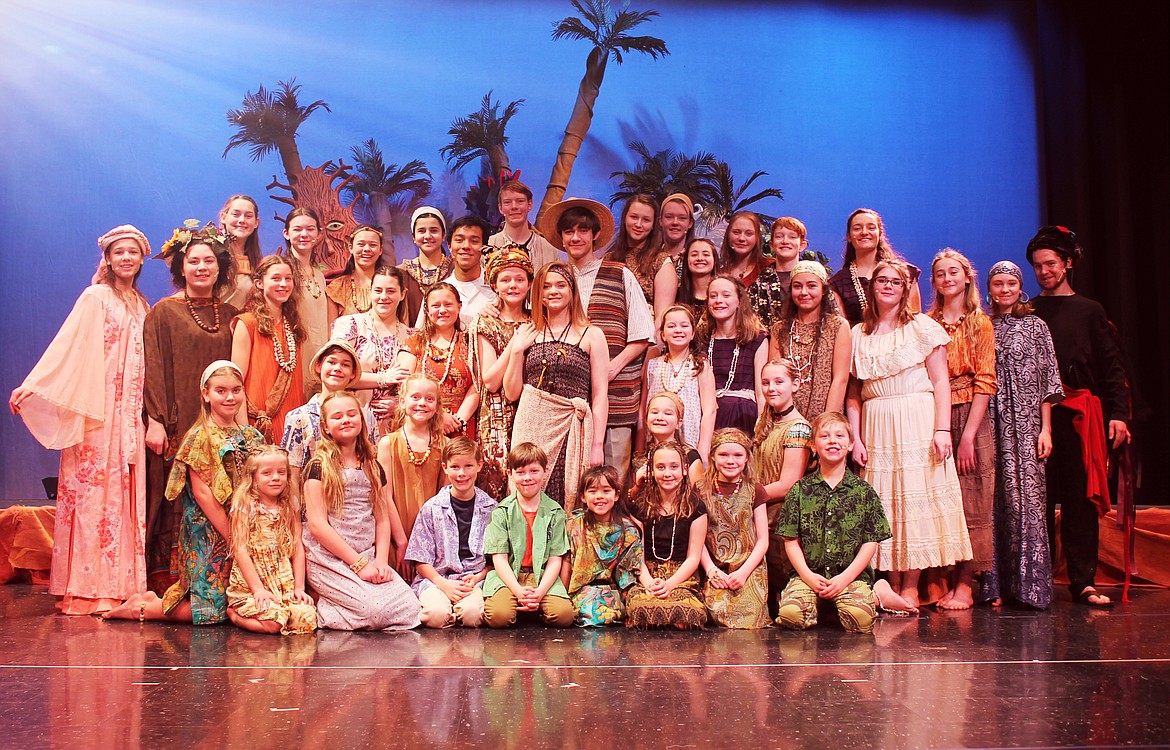 Courtesy photo The BCSD Theater Troupe will perform the one-act musical "Once Upon This Island" beginning this weekend at Bonners Ferry High School. Tickets are available at the door, with a cost of $8 for adults, $5 for students and seniors, with children younger than 3 free.
|
February 21, 2019 12:00 AM
BONNERS FERRY — Mark your calendars for an entertaining and heartwarming evening watching our local "Triple Threat": The BCSD Theater Troupe performing the one-act musical, "Once Upon This Island."
This musical, written by Lynn Ahrens with music by Stephen Flaherty, takes place on a beautiful Caribbean island. The protagonist, a young peasant girl, unites people of different social classes through the power of love and a wild story you won't want to miss.
Shows will be this weekend — 7 p.m. Friday, Feb. 22, and 2 p.m. Saturday, Feb. 23, at 2 p.m. — and the following weekend, 7 p.m. Thursday and Friday, Feb. 28 and March 1; and 2 and 7 p.m. Saturday, March 2.
The kids, ranging from age 6-18, and adults involved in this magnificent production began their preparations in December and have been so diligent, sacrificing much personal time, to be a source of entertainment and joy to the community. So grab your family and friends and head down to the high school and be amazed at the talent and dedication this small Idaho town has to offer!
Ticket prices: $8 adult, $5 student and senior, younger than 3 free
---