'Winter Delight' free concert is Dec. 8 at BFHS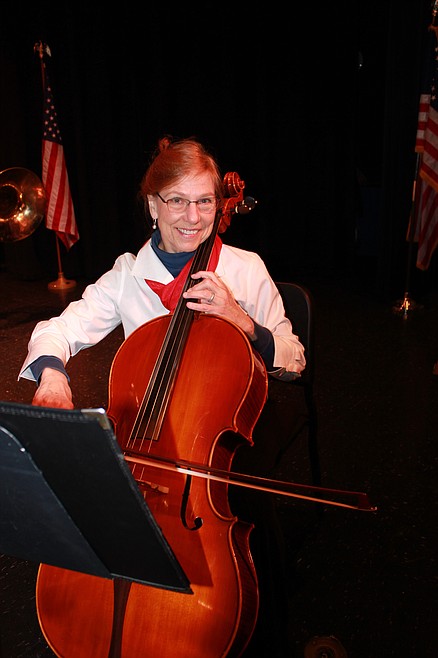 Courtesy photo Loi Eberle is part of the Bonners Ferry Community Orchestra that will be playing a free 'Winter Delight' concert on Dec. 8 in the BFHS Becker Auditorium.
|
November 28, 2019 12:00 AM
The Bonners Ferry Community Orchestra will present their "Winter Delight" concert on Sunday afternoon, Dec. 8, at the BFHS Becker Auditorium. Performance time is 3 p.m., and doors will open at 2:15 p.m.
This non-profit community service organization offers every concert free to the public, and also gives those who are interested the opportunity to donate to this worthy cause.
Music brings people from all walks of life together, and the Bonners Ferry Community Orchestra is no exception … drawing instrumentalists from Libby and Troy, Mont.; Creston, B.C.; Clark Fork and Sandpoint, Idaho; along with Boundary County musicians. The age range in this growing group of 35 members is 13-85 years old.
You will truly enjoy the variety of music performed and the spirit in which it is presented, so invite some friends and come on out Dec. 8!
---