IHSAA cancels remainder of spring sports season in Idaho, including state tournaments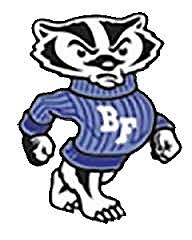 by
Hagadone News Network
|
April 23, 2020 10:25 AM
While the news seemed inevitable, it was still a gut blow of sorts to Bonners Ferry high school seniors and others across the state when the Idaho High School Activities Association on Friday announced the cancellation of the remainder of the spring sports season, including the upcoming scheduled state tournaments, due to the coronavirus pandemic.
The IHSAA made the call in a vote during a special meeting of the board of directors, taking into account Gov. Brad Little's stay-home order through April 30, the Idaho State Board of Education's "soft closure" of schools through the end of the school year, and input from member schools saying whether they would even participate in an abbreviated end of the season, and/or a state tournament.
"It was a very reluctant unanimous vote," IHSAA executive director Ty Jones told The Coeur d'Alene Press. "But when you look at everything that was involved with it, you knew it had to be done. I'd be lying if I said there weren't probably a couple of tears shed by some people (on the board), when you have to tell kids that they don't get to participate in things. That's what we did — we told thousands of kids today that your spring sports seasons are done. Our board did not take that lightly; they were aware that was a very tough decision."
Spring sports in Idaho had been suspended since mid-March by the IHSAA due to the coronavirus pandemic. Until Friday, the IHSAA had held out hope of returning to play in a shortened season — even perhaps extending the season into the summer.
State events in Idaho in golf, baseball, softball, track and field and tennis were scheduled for the week of May 11-16.
Only a handful of sporting events had been contested by North Idaho teams prior to last month's suspension of play. Many teams, including the Bonners Ferry baseball, softball and track teams, had yet to play their season openers.
The decision was tough for the Badgers, particularly because all three spring sports teams had reasons for optimism heading into Intermountain League and 3A District 1 competition.
The baseball team had several starters returning, including 2019 all-IML team member Ty Bateman, a senior who coach Tom Turpin said was one of the team's top pitchers and hitters last season. The Badgers were seeking a return to the 3A state tournament, two seasons after winning a state title in 2018.
The Bonners Ferry softball team also was seeking a state berth, with most of its players back after a rebuilding season in 2019.
And in track, the Badgers had two seniors, Victoria Rae and Abigail Gorton, hoping to defend their 3A state titles in shot put and the 1,600- and 3,200-meter runs, respectively.
Jones said the IHSAA sent out a survey to schools 2-3 weeks ago, asking them if they still wanted state tournaments (the vast majority did), how far into the summer would they want to push a state tournament, and what's the latest students could return to school and still be able to play games.
He said of the school districts that responded, 75-80 percent said they would need to be back in school by May 4 to even consider sending their teams to state. If kids weren't back in school by May 11, he said 100 percent of the schools said no way to state.
While the SBOE left the possibility of opening schools up to individual school districts, a handful of school districts — none in North Idaho — said they were closed for the year.
"We looked at all those things, which is why we were holding off for as long as we did," Jones said. "There were people out there saying just call it already. That would be the easy thing to do, but we want to exhaust every possible opportunity that we have — you're looking at thousands of kids that this impacts. That's why we held off."
In phone calls to schools around the state, Jones said "probably 20" told him they would not send their teams to state, regardless.
In conversations with his superiors, Lake City High athletic director Jim Winger said, as far as Lake City and Coeur d'Alene High teams were concerned, "I would say very, very little chance of going (to state events)."
And possibly not even playing a few games locally, in lieu of going to state.
"Until the health officials say differently, I just can't be responsible for putting hundreds of kids in crammed buses, driving for eight hours, and co-mingling with other athletes from all over the state," Winger said. "It's heartbreaking for these senior athletes, that have been working their whole lives for this. It's heartbreaking for seniors in general. But you have to do what's right, and in my book, that's doing what the health officials say."
Winger said Friday's news was "more of a closure" for schools, coaches and athletes.
As for whether fall high school sports will start on time, Jones said this pandemic "potentially affects more than just the spring (sports)," and the IHSAA will continue to monitor things over the coming months.
Jones said the IHSAA is well aware of all the implications behind the postponements of college and pro events nationwide and worldwide, with the well-being of athletes and fans in mind.
So is Winger.
"When you can't play the Masters, how can you play a state high school tournament?" Winger said.
---