Bonners Ferry man arrested in March shooting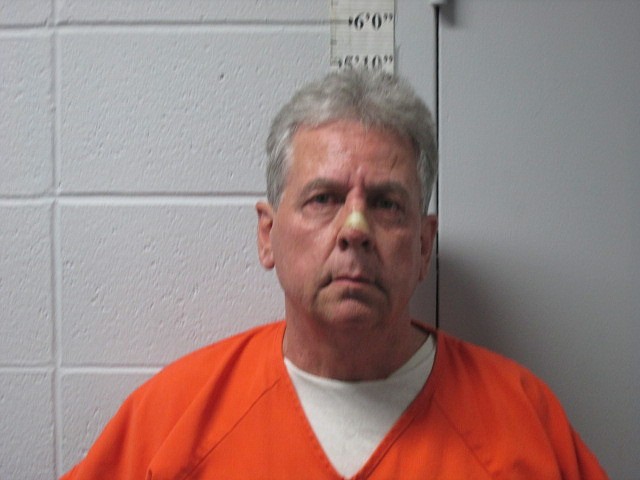 Daniel Lee Moore
(Photo courtesy BOUNDARY COUNTY SHERIFF'S OFFICE)
|
August 28, 2020 2:24 PM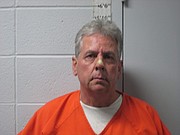 BONNERS FERRY — Detectives with the Idaho State Police and Bonners Ferry Police Department arrested a man in connection with the March 12 shooting death of Brian Drake.
Daniel L. Moore, 63, of Bonners Ferry was arrested late Thursday afternoon, Aug. 27, and charged with second-degree murder. He remains in the custody of the Boundary County Jail.
The Bonners Ferry Police Department, assisted by the Boundary County Sheriff's Office, responded to a shots-fired call at 6811 Main St., Bonners Ferry, at 7:29 p.m. on March 12. They arrived on scene to find Brian Drake, 45, dead as a result of a gunshot wound.
Drake was a chiropractor who practiced in Bonners Ferry and Hayden.
During the investigation, which involved multiple agencies and tips from the community, detectives uncovered "compelling evidence," in addition to what they believe is is a motive for the shooting, Idaho State Police said in a news release.
To avoid interfering with judicial proceedings, that information has not been released at this time.
"Our interest from the very beginning of this investigation was justice for the victim's family," said Captain John Kempf of the Idaho State Police District 1 in Coeur d'Alene. "The community was also compelled by the tragedy of this case. ISP detectives are extremely grateful to the individuals who came forward with information that was helpful in moving this case forward."
ISP and Bonners Ferry investigators also received assistance from the FBI Violent Crimes Task Force from Coeur d'Alene, the ATF based in Missoula, Montana, the Coeur d'Alene Police Department, Kootenai County Sheriff's Office, Boundary County Sheriff's Office and the Lincoln County Sheriff's Office in Montana.
Drake is survived by his wife and four children.
In a statement released by Idaho State Police, the Drake family expressed gratitude to the law enforcement officials who investigated the shooting.
"Still, those efforts cannot change the reality for Jennifer, Brian's children, or his parents and siblings," the family said in a statement. "Brian's death has left a void in their lives and the community as a whole. His children will grow up without the caring father who was their rock and champion. His bride will not grow old with him, sharing the joys and burdens of raising their children together. We all remain devastated and pray for justice."
The family has asked for privacy at this time.
Moore has been charged with second-degree murder and a deadly weapon in the commission of a felony.
According to Idaho statute Section 18-4004, "Every person guilty of murder of the second degree is punishable by imprisonment not less than ten (10) years and the imprisonment may extend to life."
The defendant put in substitution of counsel and replaced Bruce Hammond Greene with Katherine Jill Bolton.
The case status is inactive pending a competency evaluation, and Moore is held at Boundary county jail.
Bolton has over 20 years of state and federal prosecution experience and previously held a position as Assistant United States Attorney in the Eastern District of Washington in 2002.
According to Bolton Law's website, She served as a federal prosecutor for almost 13 years before moving to private practice.
---