Badgers reclaim 'B' Cup with dramatic win over Sandpoint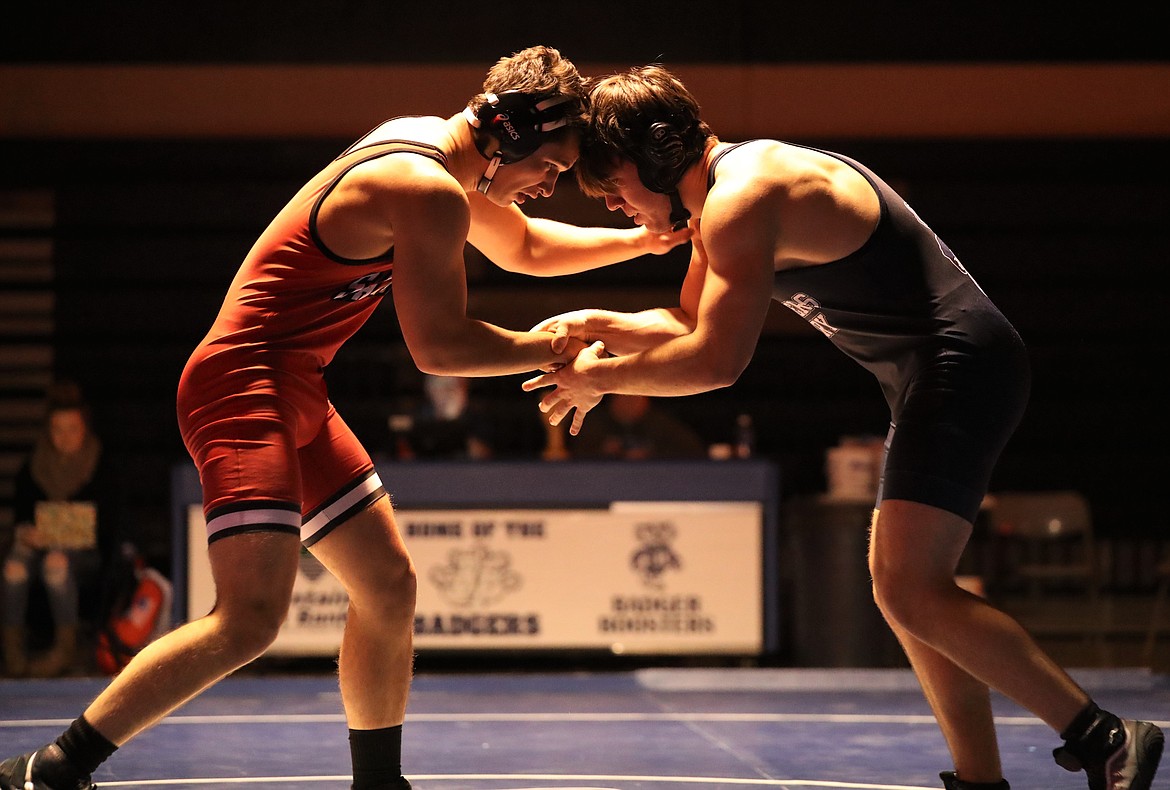 Sandpoint's Isaac Webb (left) goes head-to-head with Bonners Ferry's Nathaniel Varelman at 170 pounds during the "B" Cup last Thursday at BFHS.
(Photo by DYLAN GREENE)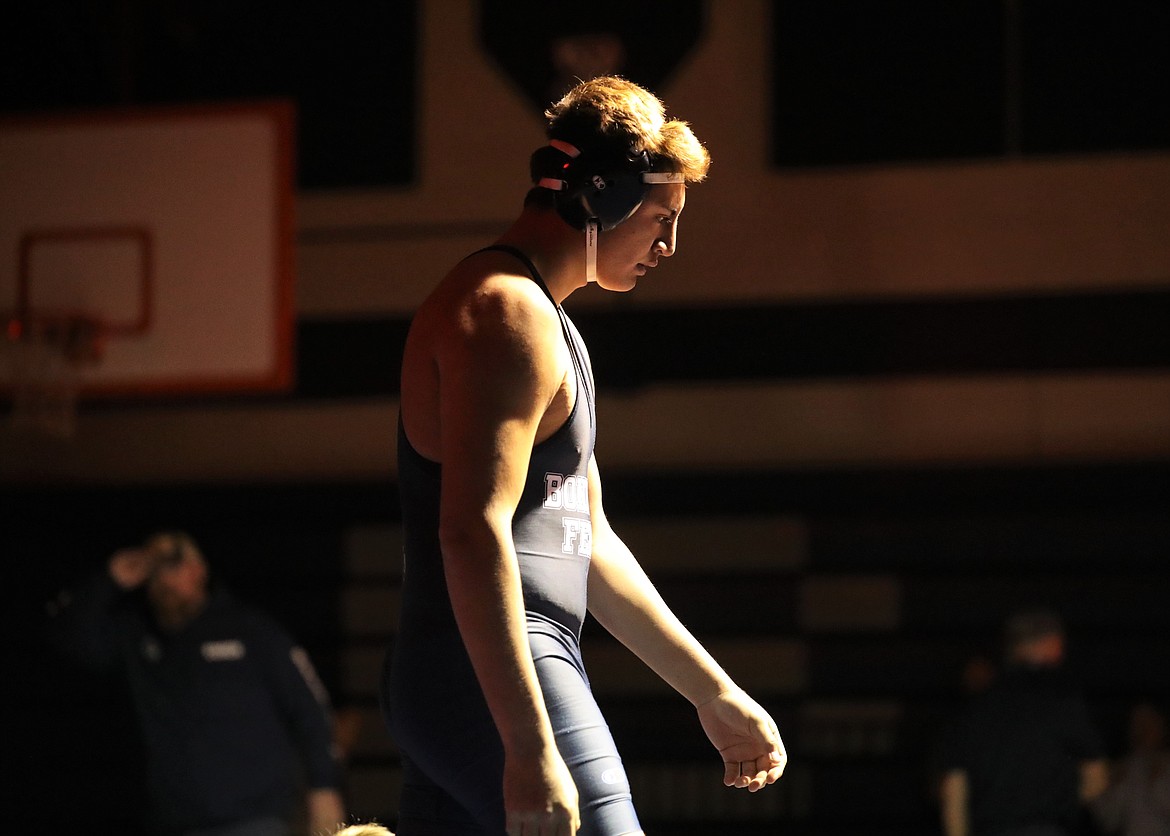 Isaiah Shottanana walks to the center of the mat to raise his fist and claim victory at 220 pounds last Thursday. Shottanana pinned his opponent in 40 seconds to secure the "B" Cup victory for the Badgers.
(Photo by DYLAN GREENE)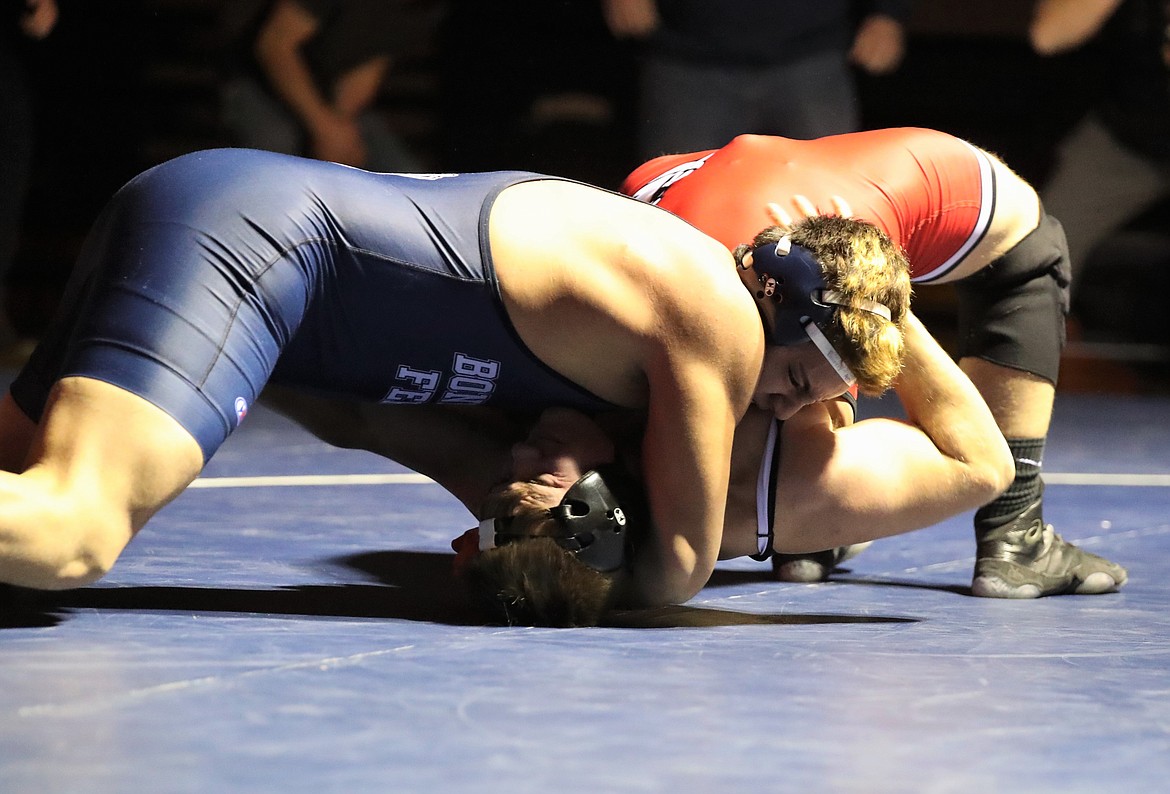 Isaiah Shottanana (top) pins Sandpoint's Tag Benefield in a 220-pound bout last Thursday. The victory helped Bonners Ferry reclaim the "B" Cup.
(Photo by DYLAN GREENE)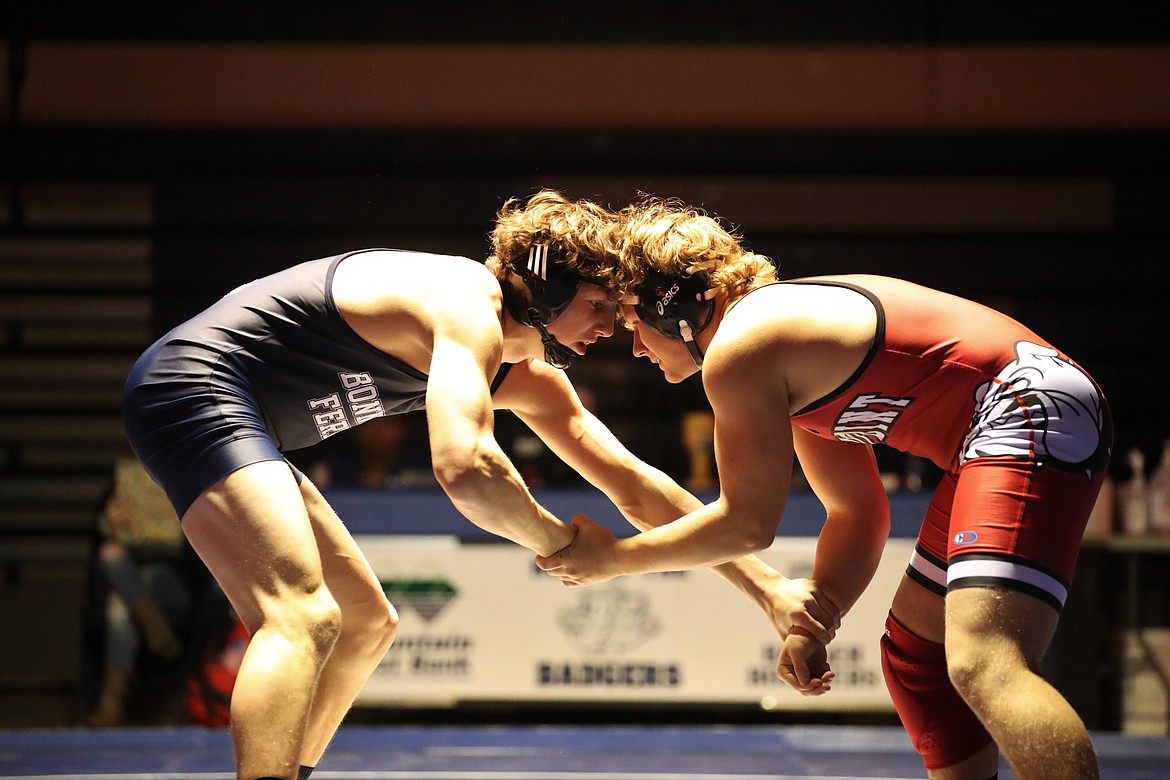 Eli Richards (left) faces off Sandpoint's Blake Sherrill at 182 pounds last Thursday at BFHS.
(Photo by DYLAN GREENE)
Previous
Next
by
DYLAN GREENE
Hagadone News Network
|
December 17, 2020 1:00 AM
BONNERS FERRY — It seems like the battle for the "B" Cup always has a thrilling finish, and that trend held true last Thursday night at BFHS.
With the dual between Sandpoint and Bonners Ferry tied at 42-42, it all came down to the final match.
Sandpoint's Tag Benefield and Isaiah Shottanana from Bonners Ferry stepped to the mat at 220 pounds. County supremacy was up for grabs and it was evident both wrestlers wanted the trophy.
Benefield came out strong, throwing Shottanana to the mat and gaining control. But he made one wrong move and Shottanana capitalized, pinning him in 40 seconds to return the "B" Cup to Bonners Ferry.
This is the second time in three years the Badgers have won the "B" Cup. Sandpoint won four straight from 2014-2017 and reclaimed the trophy last year.
Bonners Ferry head coach Kevin Campbell said Benefield "is a stud," but he knew Shottanana could get the job done for the Badgers.
"Isaiah hung in there, he battled and he weathered the storm," Campbell said, "and one move and we caught him. Isaiah's super tough and he got him on his back, he just locked in. I wouldn't want to be there, that looked really uncomfortable."
The Badgers were able to knock off Sandpoint despite losing three matches by forfeit.
Three state placers from last year's squad didn't compete in the dual with the Bulldogs, Campbell said, and the team was questioning whether they could reclaim the "B" Cup without them.
"We were nervous but we thought we could do it, so it feels good to actually pull it off," he said about the victory. "The kids wrestled their butts off, it was awesome. I'm super proud of every one of them."
The match started at 285 pounds and Jackson Richter set the tone for the Badgers and pinned Sandpoint's Carson Laybourne in 3:26.
Then the Bulldogs won four straight matches, highlighted by a victory from Sandpoint's Tanner Dickson at 120 pounds. He pinned Ravi Neumeyer 28 seconds into the bout.
After that match, the score was 24-6 in favor of Sandpoint. Dillion McLeish (126) and state champion Evan Barajas (138) picked up wins by pin to make it 30-18.
Sandpoint's Darrian Resso took down Spencer Eby in the closing seconds of the third period in a 145-pound bout to give the Bulldogs a 36-18 advantage with six matches left.
Bonners Ferry flipped the switch after that. Marcus Regehr (152), Bryan Durette (160), Nathaniel Varelman (170), Eli Richards (182) and Shottanana all earned victories by pin to help the Badgers surge past the Bulldogs and steal back the "B" Cup.
"I know it's not the most important trophy we ever chase, but it's kind of fun," Campbell said. "It's a good way to start off this really weird season we're having."
It was quite the showing by the Badgers and one that Campbell believes shows just how strong his team can be this season.
"Everyone in the room knows we have the opportunity to do something special this year," he said. "At the state level, we're going for a trophy for sure … It's exciting. I think it just verifies to us, 'Hey we're there, now let's push and work hard.'"
Bonners Ferry will head to Lake City at 5:30 p.m. Friday for a dual.
Results (Bonners Ferry athletes in bold)
Bonners Ferry 48. Sandpoint 42.
98 — Seth Albany accepted forfeit, 106 — Jacob Albany accepted forfeit, 113 — Forest Ambridge p. Michael Stindt, 2:32, 120 — Tanner Dickson p. Ravi Neumeyer, 0:28, 126 — Dillion McLeish p. Kayelin Johansen, 1:39, 132 — Shane Sherrill p. Dakoda Heller, 2:11, 138 — Evan Barajas p. Raphael Eldridge, 1:48, 145 — Darrian Resso p. Spencer Eby, 5:48, 152 — Marcus Regehr p. Trevan Adam, 2:26, 160 — Bryan Durette p. Sam Becker, 4:24, 170 — Nathaniel Varelman p. Isaac Webb, 5:36, 182 — Eli Richards p. Blake Sherrill, 3:52, 195 — Austin Smith accepted forfeit, 220 — Isaiah Shottanana p. Tag Benefield, 0:40, 285 — Jackson Richter p. Carson Laybourne, 3:26.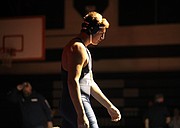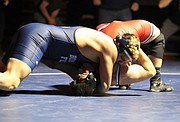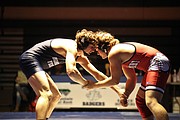 ---