Gary Boyd Ashdown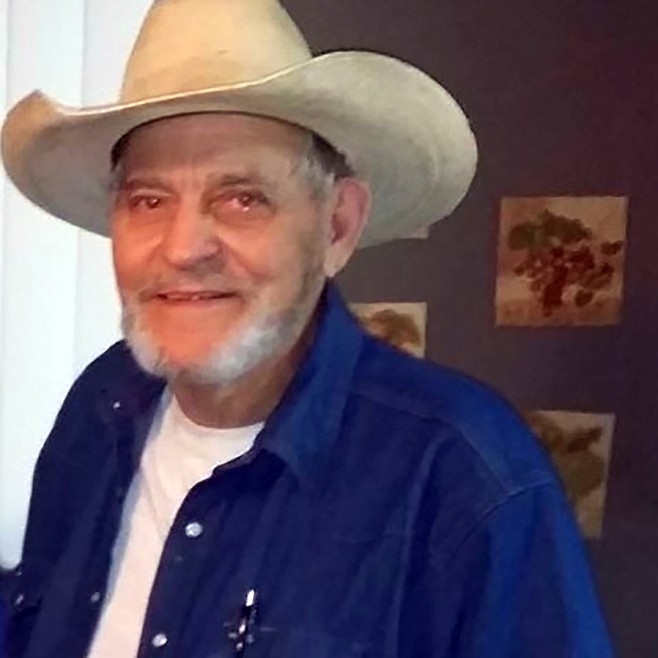 |
December 24, 2020 1:00 AM
Gary Boyd Ashdown of Bonners Ferry, Idaho, peacefully passed away in his home on Dec. 14, 2020.
Gary is survived by his wife of 47 years, Elizabeth "Skipper" Ashdown; his children, Candy Bath (Andy), Geina Fivecoats (Dave), Terisa Dunson (Mike), Josh Ashdown (Autumn), Neila Sievert (Jay), and Curtis Smith (April). He leaves behind 11 grandchildren and numerous great-grandchildren who will forever cherish the memories they had with him.
He is predeceased by his granddaughter, Makayla Vignali; and his daughter, Victoria McMannis.
Gary was born in Cedar City, Utah, on Feb. 23, 1937. Gary was a devoted man of God, husband and father. He was an accomplished rancher, owned a trucking company, and was a true cowboy until the end. He enjoyed riding his horses, fishing and hunting. He was a spiritual man and involved in many church activities at Mountain Springs Church in his hometown of Bonners Ferry.
He was an inspiration to all and opened his heart and home to many in need over the years giving all the glory to God.
He will be deeply missed by his family, friends, and all who knew him.
Flowers, donations and condolences may be offered at 3497 Brown Creek Road, Bonners Ferry, ID 83805.
---