Garvin Gary Lyle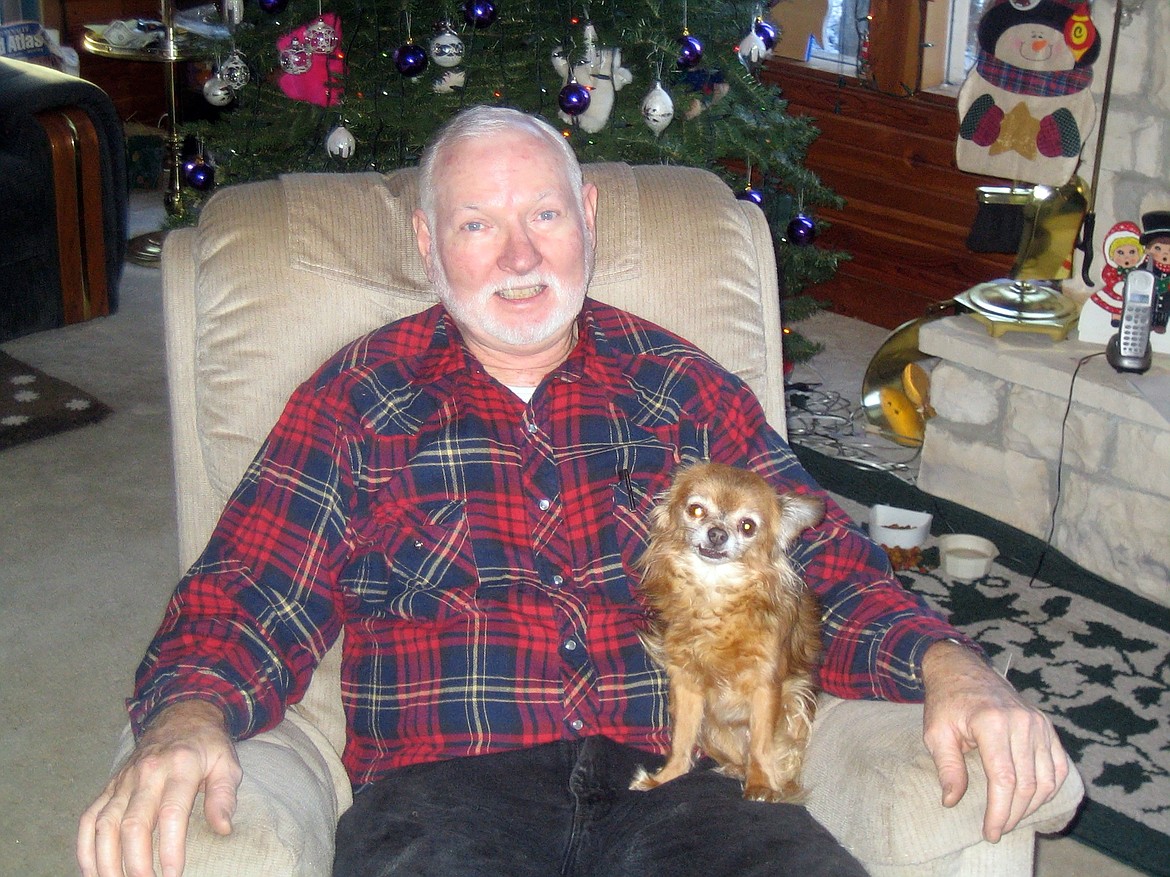 |
December 31, 2020 1:00 AM
On Dec. 25, 2020, Garvin Gary Lyle went to rest in God's beautiful garden; for he only takes the best. Surrounded by his wife, four daughters and his son, he was embraced peacefully with open arms.
Born in Eads, Colo., to Clifford and Mable Lyle, he joined his brothers Ewing, Lowell and sister Laurel. He arrived home from the hospital nameless as his parents awaited a telegram from Clifford's sister, LauraEllen, who was chosen to name him. When the telegram arrived, it had three names on it and "Garvin Gary" was chosen.
As children, Laurel and Garvin were called Sis and Bunk and he was caring and devoted to his sister until her death. He also kept in regular contact with his older brothers who lived in Kansas and California.
As a young child he grew up on the family farm in Eads, Colo. There the family raised milk cows and ran Lyle's Dairy. Eventually, the family moved to Bonners Ferry, Idaho, where they had another small farm, this time raising pigs and cattle. The children spent the rest of their childhood years on their farm in Paradise Valley.
Garvin attended grade school in Ordway, Colo., until about third grade and then Northside Elementary School in Bonners Ferry where he graduated from the eighth grade. He was active in FFA during his high school years and graduated from Bonners Ferry High School in 1960. Later he attended the University of Idaho and studied veterinary science.
In 1960, Garvin met Judith McLeish at a Paradise Valley Club Hall Dance after being introduced by Judith's brother Chuck. It was love at first sight. They were married in 1962 and during their 58-year marriage were blessed with six children — Teresa, Connie, Karlene, Tammy, Gary and Charlene. Later in life when Garvin was asked about his greatest accomplishment, he replied, "Raising six amazing children."
He had other accomplishments throughout his life. He was a self-trained carpenter, electrician and plumber. He built his first family home in Bonners Ferry and later moved to Clarkston, Wash., for employment. He then moved the family back to Bonners Ferry when his father became too ill to help-out with his parents' farm. He built a second beautiful home in Bonners Ferry where he resided until his death.
He served as President of Paradise Valley Water Association, President of the Friends of the Restorium and was also a member of Habitat for Humanity where he helped build homes. He went back to school in his early 50s and became a Certified Microsoft Network Engineer.
He worked hard his entire life, starting at the young age of 12. He was a heavy equipment operator and in his younger years he worked for Boundary County plowing snow and helped build the Paradise Valley Hill and the Libby Dam. He joined the Operating Engineers Union and went to work for N.A. Degerstrom Inc in Spokane, Wash.
His side job was keeping Lyle's Farm going, which included raising sheep, cows and chickens and raising alfalfa crops, selling eggs and operating a several acre dryland garden. Farming life was hard at times and his six kids were expected to do their part.
His retirement years brought new adventures, but never fearing hard work he was up for the challenge. He spent time digging and planting small trees which he later sold to Horizon's Landscape. He also took up the challenge of raising some guinea hens, turkeys and pheasants. If that wasn't enough, he started raising 4-H lambs for his grandchildren.
During the winter he fixed up old Panther Snowcats so his grandchildren could ride through his fields. He still found some enjoyment in his final days watching his favorite TV program "Dr. Pol," gazing out the window at the deer and wild turkeys, keeping tabs on cars coming and going, visiting with his kids and grandchildren, and eating chicken legs clean to the bone.
He was a husband, a father, a grandpa, an uncle, and friend to many. His love and devotion to his wife, children and grandchildren were expressed in his actions and not always in his words. He is survived by his wife Judy Lyle, his children Teresa Whitten (Will), Connie Pyzer (Alen), Karlene Magee (Bob), Tammy Hall, Gary Lyle, Charlene Lyle. His grandchildren Ryan Magee (Jenna), William Whitten, Donald Magee, David Magee (Paige), Brittany Calderone, Kennedy Hall, Bailey Calderone (Kerstin), KayLinn Magee, Bryanna Calderone, Kaylene Magee and Lyle Whitten. Great-grandchildren Rhia Magee, Julie Magee, Olivia Magee, Aayla Maclin, Damien Maclin and Kellen Magee. He was proceeded in death by his parents and his siblings.
His words of wisdom: THINK, never make a decision that you haven't thought through; never let somebody else make a decision for you.
---