Local businesses have Valentine's Day gift ideas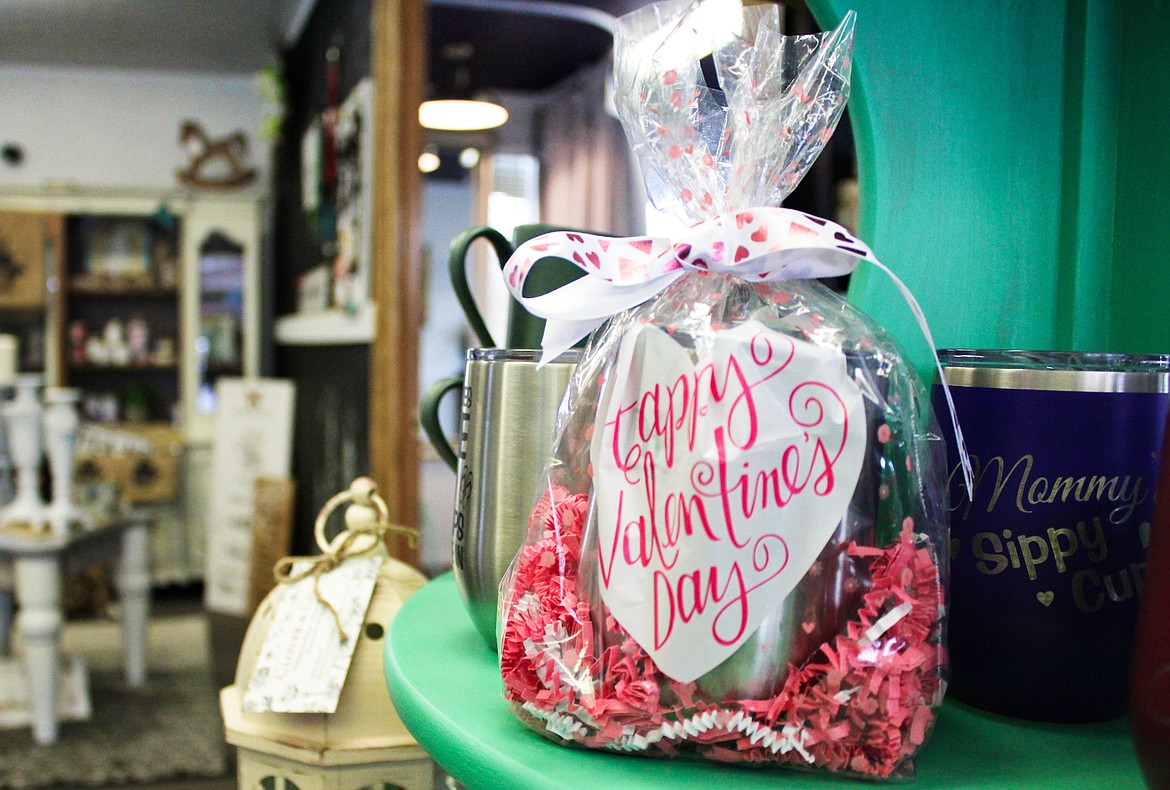 Clover & Co. has Valentine's Day gift bags available for the Feb. 14 holiday.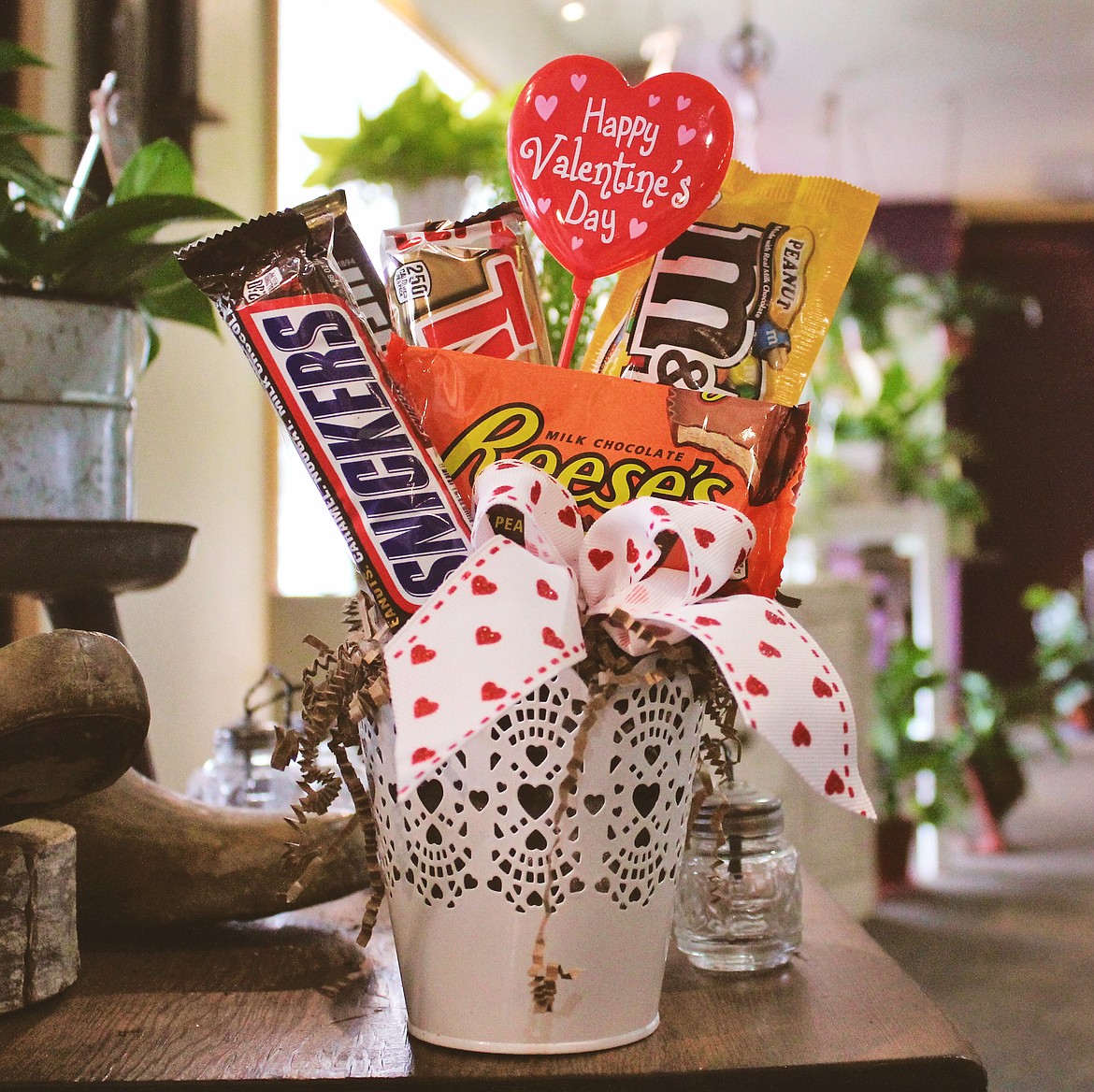 Photo by TONIA BROOKS A candy gram awaits its Valentine's Day recipient at Sugar Plum Floral.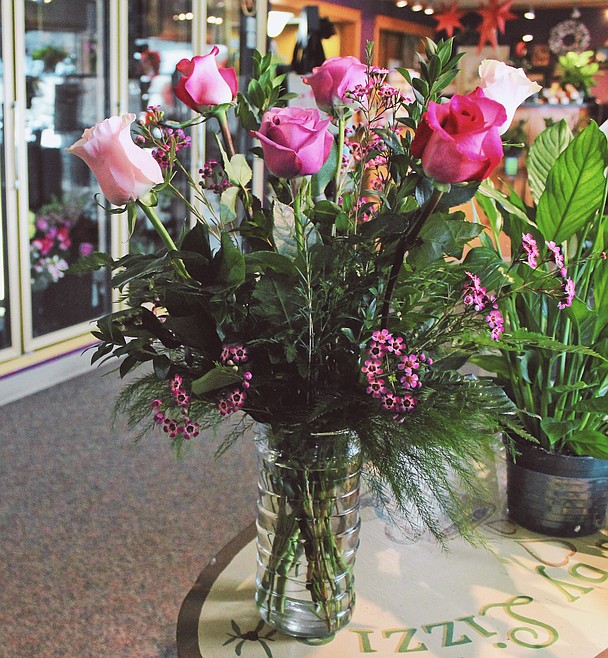 Freshly cut flowers are an excellent choice for a Valentine's Day gift. These are from Sugar Plum Floral and Gifts.
Photos by TONIA BROOKS
Previous
Next
by
TONIA BROOKS
Staff Writer
|
February 6, 2020 1:00 AM
BONNERS FERRY — Next Friday, Feb. 14, is that loved (or dreaded, depending on who you are) holiday of Valentine's Day.
People all across the globe will celebrate this day by exchanging gifts between loved ones, sending anonymous candy grams to their childhood sweetheart in schoolrooms, and will pay for flower and candy delivery to their crushes signed, "your secret admirer."
But, how much of the history and past traditions of the day do people know?
"Men and Matters: A Magazine of Fact, Fancy & Fiction," Vol. 3, published in 1896, has an excellent review, by contributor Charles Patton Dimitry, of the history of Valentine's Day and from where exactly we get our customs and traditions.
Dimitry finds that the American celebration of Valentine's Day is from our English ancestors as far back as to the days of the Plantagenet Kings (1154-1485). Centuries ago, the people celebrated this time of year by devoting it to the youth and the celebration of love.
One suggested explanation of the day concerns a priest named Valentine who became a martyred Catholic saint after Emperor Claudius II outlawed marriage for young men due to his commandment that married men with families and wives did not make good soldiers. Valentine went against the emperor's orders and married the young lovers in secret … until it was discovered, and the priest was killed.
The other story speaks to another Valentine who was said to have helped people escape the harshness of the Roman prisons. In one account of this story, once Valentine was himself imprisoned, he would send "valentines" to a young girl of whom it is said he fell in love. The signature on the letters stated, "from your Valentine."
Whatever story folks wish to embrace, Valentine's Day is special to most, and Bonners Ferry businesses are ready to help you with your own valentine surprise.
Sugar Plum Floral and Gifts has a stocked, ready to purchase, cooler full of plants and fresh-cut flowers, along with candy-grams, cards, and other gifts. They also deliver.
"We have beautiful, long stem red roses and multiple colored roses and a great selection of plant baskets, chocolates, stuffed animals, candy grams, balloons and so much more," said Shelly Kramer. "We will be delivering all week and all school deliveries will be on Thursday."
Clover & Co. is a retail store specializing in both gently used and new products such as clothing for men, women, and children as well as local artisan items, like jewelry, refurbished furniture pieces, organic infused essential oils, and other interesting and gift worthy items.
Community grocery stores have stocked up on flowers and the mainstays for the holiday such as a variety of boxed chocolates, boxes of valentine cards, and candy hearts.
Alfred, Lord Tennyson (1809-1892) the English renowned poet of the Victorian age, created poetry that commemorates the day when he wrote, "In the spring a young man's fancy lightly turns to thoughts of love."
Happy Valentine's Day.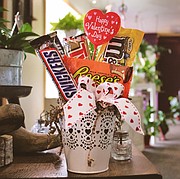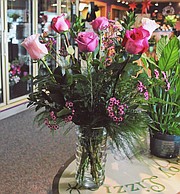 ---