Scams, fraud and predators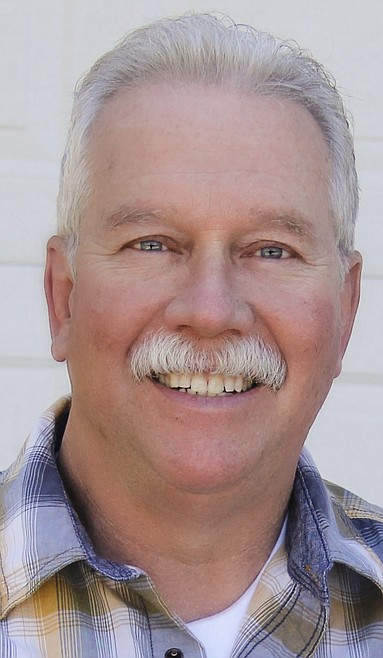 Dave Kramer Guest Opinion
February 20, 2020 1:00 AM
Years ago, there was an elderly Clergyman in Bonners Ferry who was looking forward to slowing down and enjoying more of a retirement. He lived on a fixed income but had been able to put some money aside over the years to meet his living expenses when he retired. But then he got the phone call from a man that convinced him he had been to his church in Bonners Ferry a couple times and was having an unexpected delay in getting his paycheck.
The man told the Clergyman that he was an airline pilot and there had been a mix-up with the payroll checks and he currently did not have the funds to pay his daughter's tuition in New York and asked if he could just borrow $5,000 so that his daughter would not be forced to leave the college, and promised that as soon as he received his payroll check from the airline he would pay him back. He asked for the money to be wired to him, which the Clergyman agreed to do. It was his way of life serving and putting others first. This continued three more times over several weeks, each with a $5,000 payment before the Clergyman contacted law enforcement and reported the crime.
The suspect had concocted a very believable story, using information about the community and the church probably gained through the internet, to make the Clergyman believe that he had been at his church. So believable in fact, that the suspect had obtained $20,000 and basically wiped out a huge part of the Clergyman's retirement savings.
In most cases like this it is exceedingly difficult to identify the suspect or hold them accountable as they could be anywhere in the United States or a foreign country. In this case we had a break due to the person's greed. Working with other law enforcement agencies around the country, we found out that this suspect had been targeting the same churches with the same story throughout several states. The suspect was located in New York, where he was currently on probation for the same types of crimes and using some of his recent fraud gatherings to pay restitution on his earlier crimes.
It is heartbreaking when we hear of a senior citizen, or anyone, who has been taken advantage of by a scam. Usually the suspect in these cases does not live anywhere close to Idaho, and many times not even in the United States. These are difficult cases to find out who the suspect is and not highly likely that the victim will recover the money that was lost in the fraud.
Recently I had two senior citizens that contacted me about an attempted scam using the PCH (Publishers Clearing House) name to deprive them of some of their money, but in this case both individuals recognized it for what it was … a fraud.
There are some things that can be done to help avoid being a target of scams. Scammers (or predators) look for people who may be vulnerable and sometimes that is seniors because of their trust, and not wanting to offend someone who calls them.
Having a discussion with a family member or friend who might be vulnerable to scams is a good first step. Explain the importance of never giving out personal information, financial information even if the person sounds genuine. The scammers know how to be very persuasive, saying you have won a major prize and just need to pay the shipping, license fees etc. ... that there is a warrant for your arrest and you need to pay the fine to have it taken care of ... or it's the IRS and they need some personal information to verify your account. Some of these scams have been around for years and resurface with slight twists.
If you get a phone call, don't decide over the phone or give out any personal information. Find a trusted friend, family member or someone at your bank to discuss the call or the letter that you received before you send any money or personal information.
The bottom line is these individuals are criminals and are intent to steal from you the same as if they were breaking into your home. Look online and find ways to protect yourself from becoming a victim, because the money that you have worked so hard for should be yours to enjoy in retirement and not stolen by a predator who will work hard to talk you out of it.
• • •
Dave Kramer is the sheriff of Boundary County.
---