BNSF thanks first responders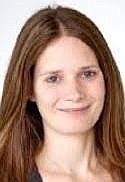 by
Courtney Wallace
|
January 30, 2020 1:00 AM
The deep partnership that BNSF Railway has with North Idaho first responders was reaffirmed on New Year's Day.
That evening, a rockslide caused a BNSF manifest train to derail. That's when the planning, preparedness and collaboration between the railroad and North Idaho first responders kicked into full gear.
Thanks to the swift actions of local first responders and BNSF team members, our train crew was safely rescued. Once it was confirmed our people were safe, which was our highest priority, the BNSF team worked quickly with first responders, agency partners, local governments, and others to safely address the derailment and protect the surrounding environment.
All of us at BNSF are grateful for the actions and support of the north Idaho first responder community. While it is rare that a derailment occurs, BNSF is committed to the safety of the communities where we operate and their first responders. Last year, we trained upwards of 6,700 public emergency responders, including first responders in north Idaho. BNSF has specialized equipment and hazmat responders staged across its network to deal with rail-related incidents, including for firefighting and spill response. To serve North Idaho, we have staged resources and equipment in Sandpoint and in Bonners Ferry. We also have response equipment in Missoula, Troy, Libby and Whitefish, Montana; and Everett, Seattle, Vancouver, Longview, Wishram, Bingen, Pasco and Spokane, Wash.
BNSF also develops and maintains highly detailed response plans that identify environmentally sensitive areas, such as Lake Pend Oreille and the Kootenai River, and the priority actions needed to protect these areas. For example, the Lake Pend Oreille plan includes boat launch sites available during drawdowns. BNSF also has worked with Bonner and Boundary counties and other agencies on water-incident booming exercises, and we'll continue to provide additional exercises and training.
The training and proactive planning done in conjunction with North Idaho first responders, local agencies and other key partners was instrumental in helping to mitigate and respond effectively to this incident. From the beginning, everyone worked as one team to help ensure the safest approach to addressing the derailment, including safeguarding the surrounding environment and critical infrastructure. While incidents like this are rare, planning and preparation ensure the process goes smoothly and everyone works together toward one common goal.
Now that the final locomotive has been removed from the river, BNSF will continue to work with regulatory agencies and other key stakeholders on remediation and restoration efforts. BNSF's roots run deep in North Idaho, and we are fully committed to restoring the site and protecting the communities where we operate. We are deeply thankful for the partnership and dedication of the North Idaho first responder community.
---