Some of y'all never ate Idaho huckleberries, and it shows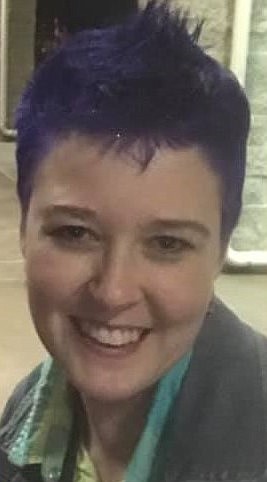 "Everything around here is homemade!!"
This was the exclamation made by my husband's cousin when he came to visit over Thanksgiving. Andrew grew up in a rural area in Southwest Virginia, and had spent a large portion of his adult life working in Alaska and Colorado, so mountains and small towns were nothing new to him when he came to visit. But, he'd never been to Bonners Ferry. Even more tragic than that, he'd never been to Idaho.
Being that he was here for Thanksgiving, there was a tad more food than normal, and we were all bringing out our best. But, until he made that comment, I hadn't really thought about how much we really do "home make."
I don't consider myself a prepper, I'm a so-so baker at best, and a recovering black thumb gardener, but even at those novice levels, I could feel proud at how much of our daily lives we either made ourselves, or had been grown, raised, or made by neighbors or friends. Just in the short few days he stayed with us, Andrew had eggs, apple butter, plum scones, cherry pie, huckleberry cobbler, bacon, and elk burger — all local, fresh, or homemade.
As I rummaged through plums and pumpkin puree in the deep freezer for the huckleberries we saved from this summer's pickings, I explained to him that the "huckleberries" he'd had on the East Coast growing up were a very different plant. The huckleberries that Huckleberry Finn was named for are, in fact, a completely different species of berry, with no relation whatsoever.
This is something that we educate our Southern family on every time one of them comes to visit. "No, these are Idaho huckleberries. They only grow wild at 4,000 feet or higher. They're elusive and rugged, and we carry guns and bear spray when we pick them. The best picking spots require 4-wheel drive to get there. And don't ever give away your huckleberry spots!"
In our family, we make sure to save enough bags of huckleberries to make a cobbler, cheesecake, or sauce every time a friend from out of town comes to visit. To us, those summer huckleberries served up at Christmastime or in a scone on a snowy February morning embody what Idaho is all about: wild, independent, and untamed; yet sweet, versatile, and oh-so-rewarding with some hard work.
Unique and hidden and bursting with glory, huckleberries are a little slice of Idaho that we share with those not fortunate enough to live in this gem we call home. Not everyone is willing to do what it takes to get those huckleberries off the mountain, and not everyone wants to do what it takes to live rural, live free, or live largely "homemade." But, for those of us who do, we cherish every minute, and are thankful for every huckleberry we find among the thorns.
• • •
Nancy Croll is a representative of the Bonners Ferry Chamber of Commerce and co-owner of Boundary Consignments.
---