Annual Fry Healthcare Foundation golf tournament canceled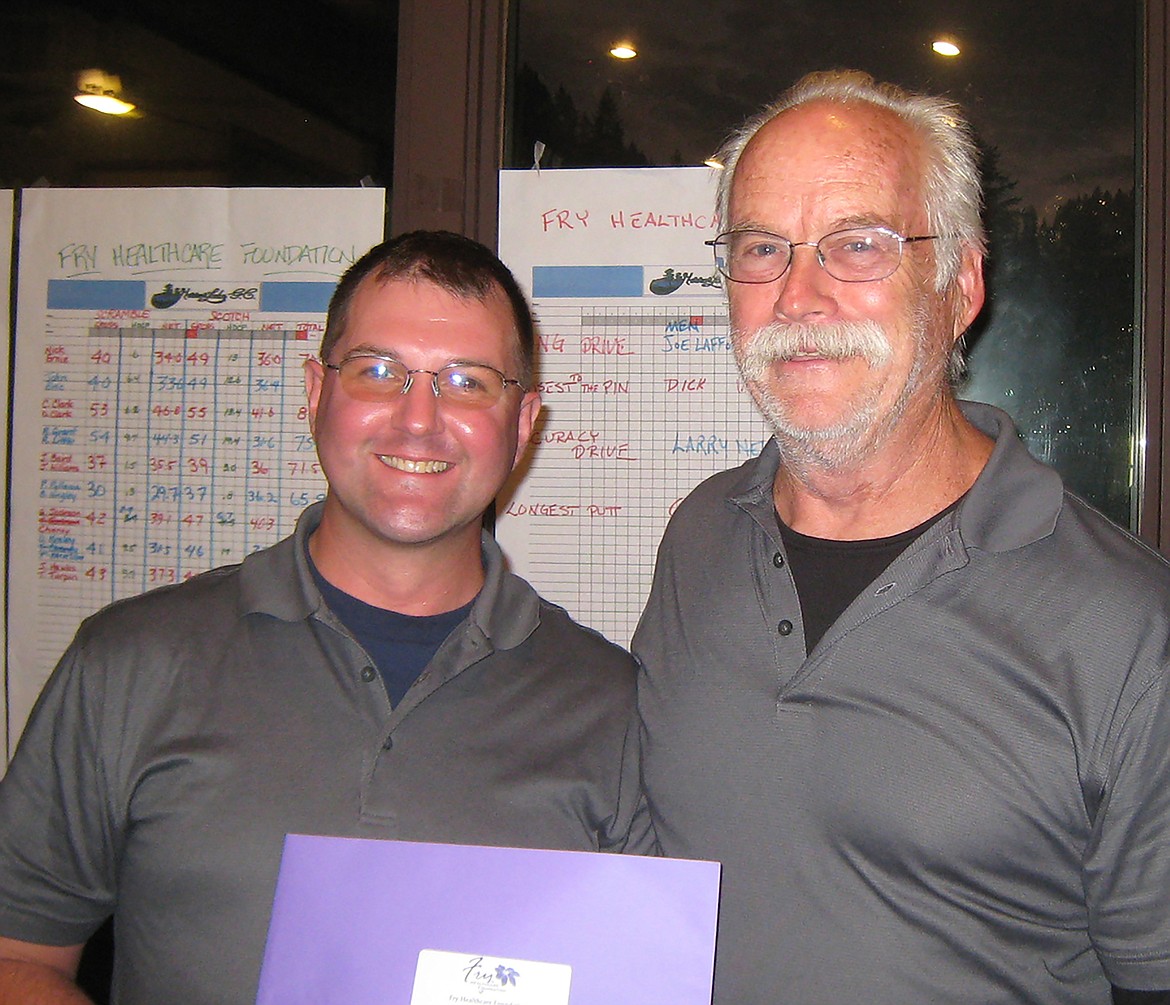 Dustin Kralik, left, and Tim Jackson were the winners of the 2019 Fry Healthcare Foundation Golf Tournament. This year's tournament has been canceled due to COVID-19.
Courtesy photo
As the non-profit that supports Boundary Community Hospital, the board of directors for Fry Healthcare Foundation has decided to cancel their annual golf tournament for 2020.
"The current pandemic has affected our community and businesses and we believe that having a fundraiser at this time is not in the best interest of our foundation," said Linda Hiatt, chair of the FHF Golf Tournament. "We encourage everyone to support our local businesses and put their money into the local economy so that we can come through this together."
The board invited the community to join them in supporting our past sponsors and plan to participate in the tournament next September.
Sponsors for the 2019 tournament included Gardiner Prime Angus Ranch, Edward Jones Investments, Pace-Kerby & Co., P1FCU, Medicine Man Pharmacy, Riverside Auto Center, Beck's Furniture, Boundary Community Hospital Board of Trustees, Kootenai Health, Yellowstone Insurance Exchange, and Life Flight Network. Donors included BF Redi-Mix, The Dressing Room, Cloud Eleven Mountain Farms, Mugsy's Tavern and Grill, Roxanna Little Designs, Steve Nelson, Beth Wrigley, Auburn Crest Hospice, John Mace, and IBC Signs.
"We appreciate all of the players and sponsors who have participated in the tournament over the past11 years," the board said in a press release. "Special thank you to Ralph Lotspeich and the crew at Mirror Lake Golf Course."
The Fry Healthcare Foundation has reserved the Kootenai River Inn for the Festival of Hearts for Feb. 13, 2021. Donations to support the team at Boundary Community Hospital are always welcome.
"Take advantage of the beautiful summer weather and play a round on our beautiful local golf course," the board said in the release. "We will see everyone next year."
• • •
Information: Fry Healthcare Foundation, 208-267-6912 or find them on Facebook at https://bit.ly/2E9oiFE
---