On viewing comets and a 'Blue Moon'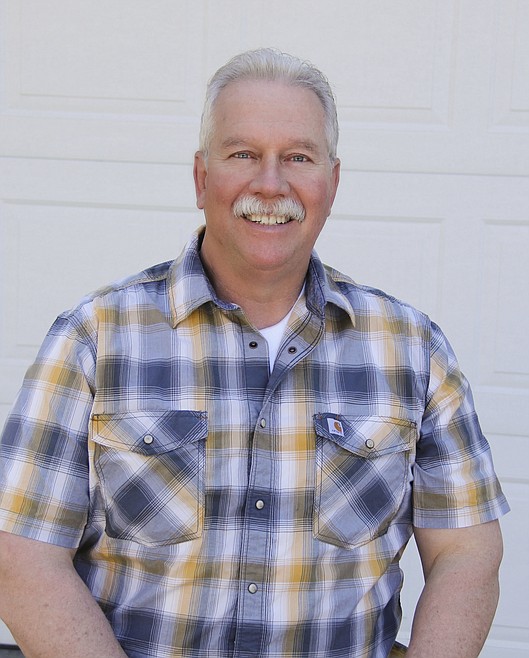 Dave Kramer Guest Opinion
Recently my wife and I have taken our binoculars outside in the evening to look at the Neowise Comet above the Selkirk Mountains.
It is a great reminder of what I enjoy the most about where we live: being able to step out your backdoor and be surrounded by majestic views. Backpacking trips into lakes in the Selkirks with friends over the years and looking up at the stars on a clear night and the perspective that it gives of the vastness of space. I encourage you to take advantage of the beauty that surrounds us in Boundary County and get out and see some of the backcountry.
Another saying related to the sky that you have heard is "once in a blue moon." The phrase is used when there are two full moons in the same month which does not happen often. Several years ago, we had a 'once in a blue moon" opportunity when John "Blue Moon" Odom stayed with us at our home. Odom had been given the nickname "Blue Moon" by a classmate in grade school and it has stuck with him throughout his career.
Odom was a professional Major League Baseball player and two-time All Star who played for the Cleveland Indians, Atlanta Braves, Chicago White Sox and most notably as a pitcher with the Oakland A's dynasty that won three consecutive World Series Championships in the 1970s.
In visiting with "Blue Moon," he talked about when he first got started playing in baseball and the love of the game. In comparison he said later in his career many of the newer athletes the focus was not as much about the love of the game and their teammates as it was about the money and what they can get out of it.
His perspective still reflects some of what we see today, and it is not limited just to professional athletes, but many other careers, too. No matter which business, store, sports team etc. you can usually easily tell those who are there because they want to make a difference, to do the best job that they can and to enjoy their job/career, compared to those who are making an appearance to just collect a paycheck.
I am fortunate to work with a group of co-workers that do make a difference and it is more than just a job to them. Whatever you do, you should do your best at it and not just enough to get by. I wonder what John "Blue Moon" Odom, who played for the love of the sport, would think about people who are waiting for an incentive check just to get them to go back to work. You would think that having the opportunity to go back to work, earn a paycheck would be enough incentive.
But 2020 is turning out to be a very unusual year; let's hope that a year like 2020 is "once in a blue moon."
• • •
Dave Kramer is the sheriff of Boundary County.
---