New virus cases reported in county, region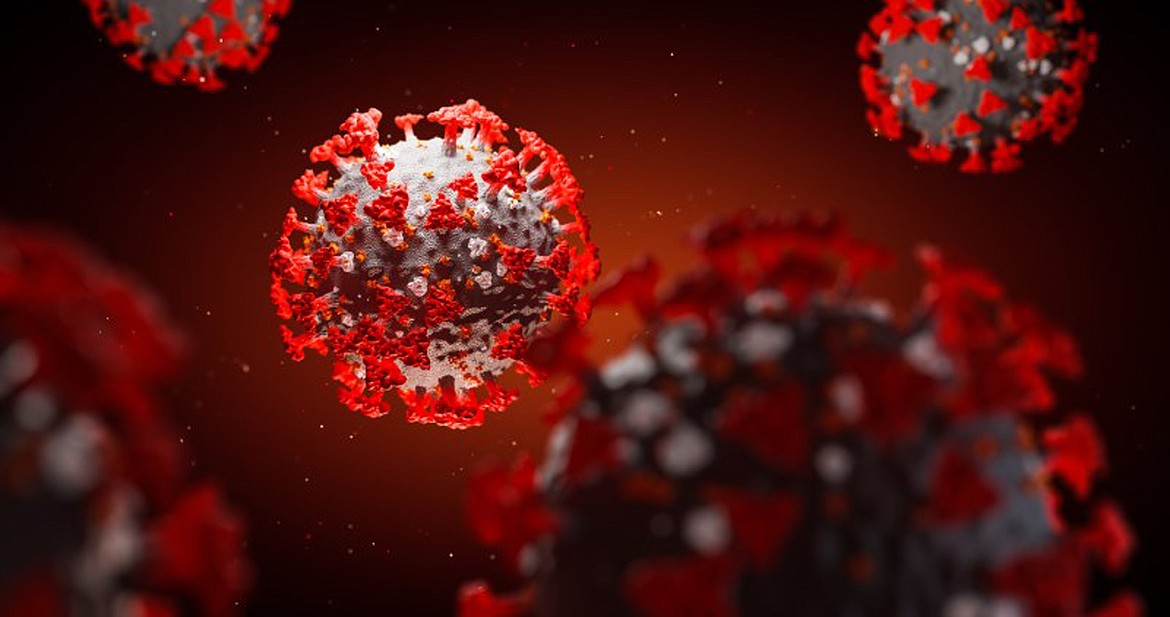 by
CAROLINE LOBSINGER
Staff Writer
|
July 30, 2020 1:00 AM
BONNERS FERRY — Boundary County added another couple of COVID-19 cases on Tuesday, bringing the county's total number of cases to 33, with 27 of them considered active.
The slight uptick follows a surge in cases since the start of the month. In early July, the community has two confirmed cases of novel coronavirus, with one case involving individual traveling outside the county and who was not in the county while contagious. In mid-July, the county had eight confirmed cases, with seven considered active. Last week, the county has 18 active cases and 20 since the start of the pandemic.
Boundary County residents confirmed to have the virus are mostly in their 30s and 40s, though one patient is reportedly a young child and another gentleman is 76 years old.
Twenty-three percent of the county's population is over the age of 65, "meaning that more than one out of every five of our neighbors is in a group that has been more vulnerable to experiencing the more severe and life-threatening symptoms" of COVID-19, Andrew O'Neel, director Boundary County Emergency Management, said last week
Panhandle Health District continues to perform case investigations and contact tracing in an attempt to determine the sources of the new cases and isolate the virus to slow its spread across the county.
The emergency management director said the virus is spreading primarily through respiratory droplets exhaled in normal activities such as talking, singing, coughing, sneezing, and even breathing. Masks and social distancing can reduce the chances of spreading the virus through droplets spread during close social contact.
If residents do currently have or develop symptoms of any illness, they should stay at home. If symptoms get worse and require medical attention, residents should consult their primary medical care provider who can then decide whether a COVID-19 test is appropriate and can arrange for the test.
Close contacts to a confirmed-positive patient are advised to self-isolate at home for 5-8 days from the date of the contact before they get tested for COVID-19. The waiting period reduces the chances of the COVID-19 test resulting in a false-negative. If symptoms develop, they are advised to get tested as soon as possible. If a resident thinks they might have COVID-19 they should not leave their home except to seek medical attention.
Panhandle Health District provides over-the-phone assessments and answers questions on their COVID-19 Hotline at 1-877-415-5225. Panhandle Health District will only provide a COVID-19 test order for someone who does not have a primary health provider.
On Tuesday, Panhandle Health District reported two more deaths in Kootenai County, bringing the toll to eight since the pandemic began. Idaho Department of Health & Welfare reported the first death of a COVID-19 patient in Shoshone County. All told, the region has had nine residents die as a result of the virus.
There have been 1,415 cases in Kootenai County, with 726 of Kootenai County's cases active. Bonner County has accumulated 139 cases, 69 of which remain active, according to PHD.
All 56 of Shoshone County's cases are lab-confirmed, as are the 39 cases in Benewah County. Forty-two of the Shoshone County cases are active, and there are 10 active cases in Benewah County, the health district reported on Tuesday. There are 15 cases involving Panhandle residents whose primary county of residency is undetermined. All 15 cases are lab-confirmed, but only five cases remain active.
The Idaho Department of Health & Welfare reported 528 new confirmed or probable cases of COVID-19, bringing the statewide total to 19,222 cases and 160 deaths.
The Northeast Tri-County Health District in Washington state tallied five new cases on Tuesday, three of which are in Stevens County. Pend Oreille and Ferry counties each accrued one new case. There are a total of 113 cases in the tri-county area. Pend Oreille County has 34 confirmed cases, while Stevens and Ferry counties have 68 and 11 cases, respectively. The virus has claimed one life in Stevens County, according to the health district.
The Montana Department of Public Health reported 94 new confirmed cases on Tuesday, pushing the statewide total to 3,475 cases and 51 deaths. Lincoln County has 18 cases, while Sanders County has six cases, according to the state.
For current information about of COVID-19, go online to panhandlehealthdistrict.org/covid-19 .
---