Coldwell Banker celebrates second location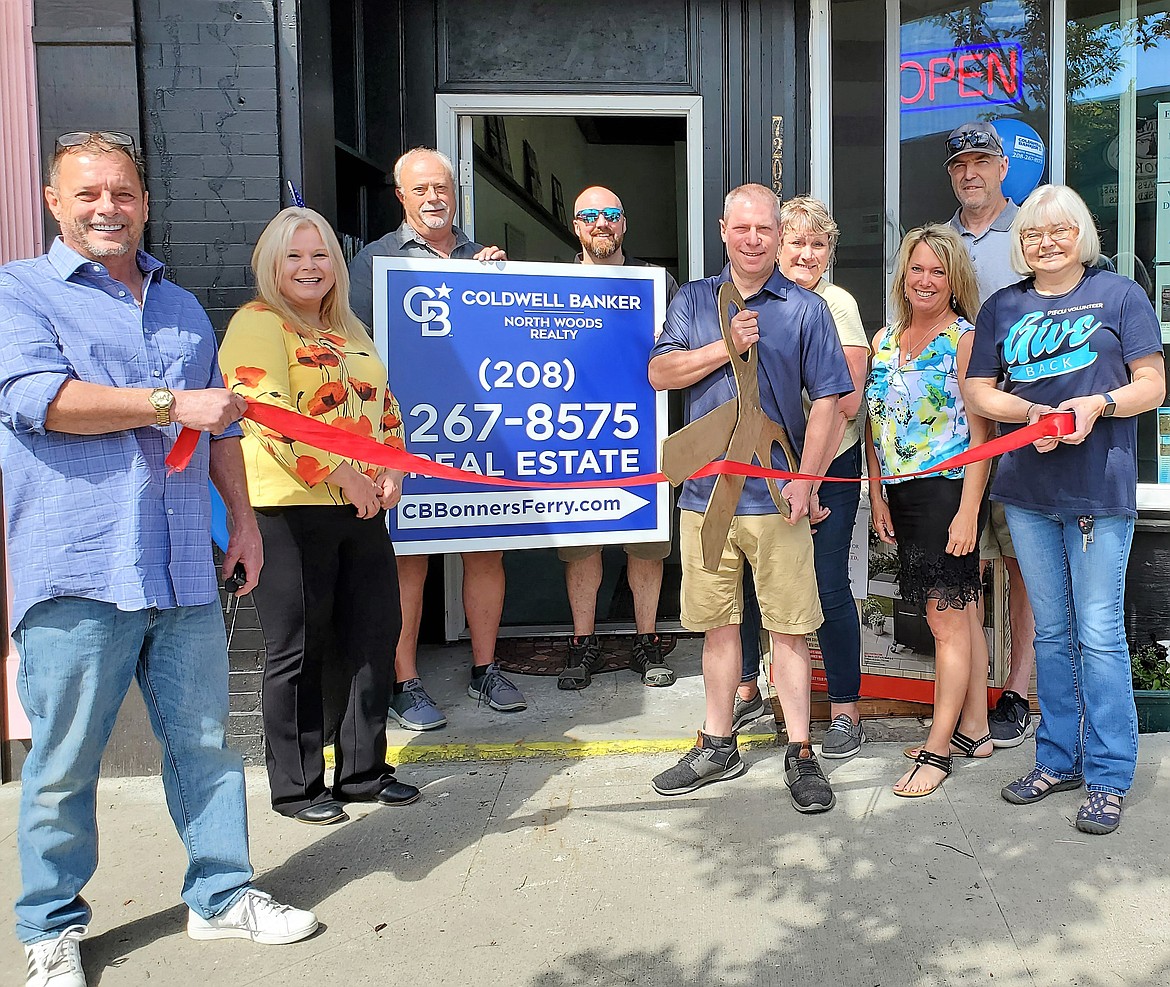 A recent ribbon cutting ceremony was held to celebrate a second location for Coldwell Banker, located at 7202 Main St. in Bonners Ferry.
Photo courtesy NANCY CROLL
BONNERS FERRY — On Friday, May 29, the Bonners Ferry Chamber of Commerce hosted a ribbon cutting ceremony downtown for a new business.
Realtor CJ Tuma has opened a second location for his Coldwell Banker real estate office.
The new location is between the Boundary Consignment store and Northern Treasures, in the newly fashioned office space right off of Main Street.
Nancy Croll, of the Bonners Ferry Chamber of Commerce, said that Tuma chose to open the new location to have a second presence in town, better exposure to tourists, and to fill downtown with local business.
The office is hiring new agents as well.
For more information on Coldwell Banker in Bonners Ferry, call 208-946-1260.
---