Friend saves woman during a fire on Cedar Street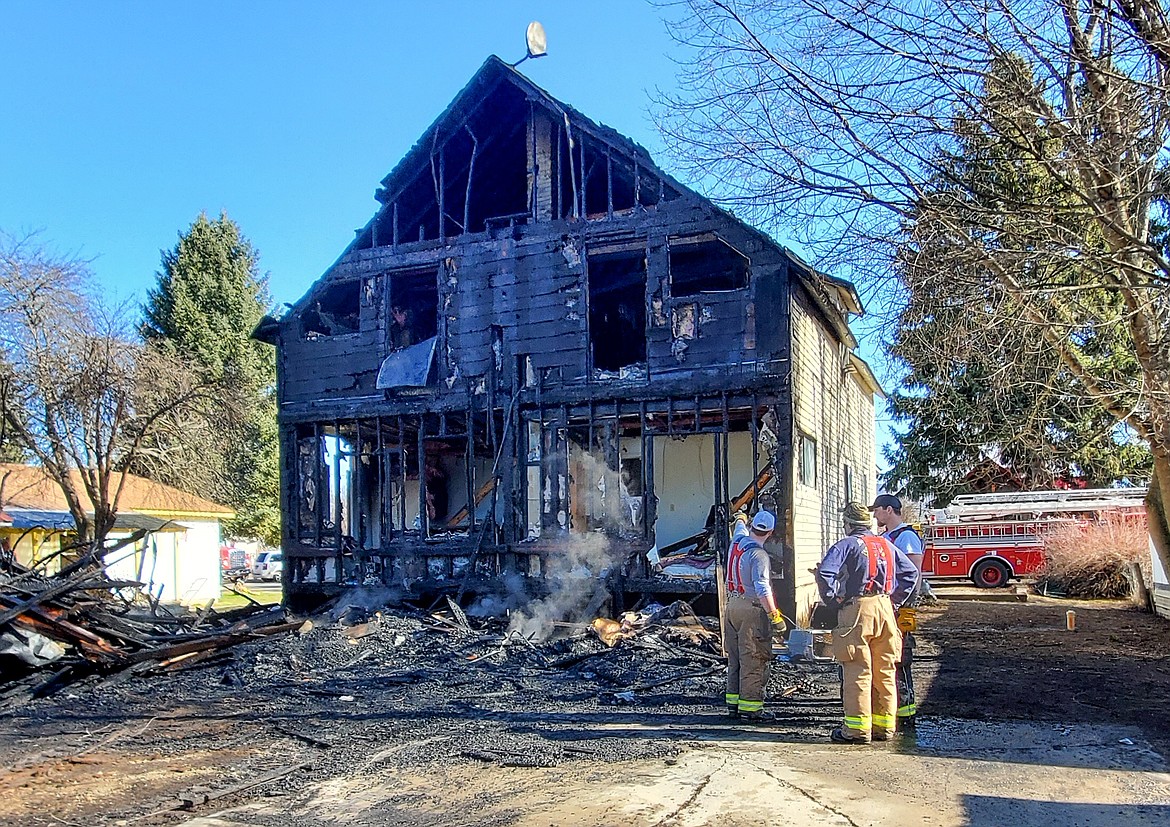 Photo by MANDI BATEMAN The back of the building collapsed just minutes after Adrianne Louviers was able to escape from her apartment, thanks to her friend, who kicked her door down.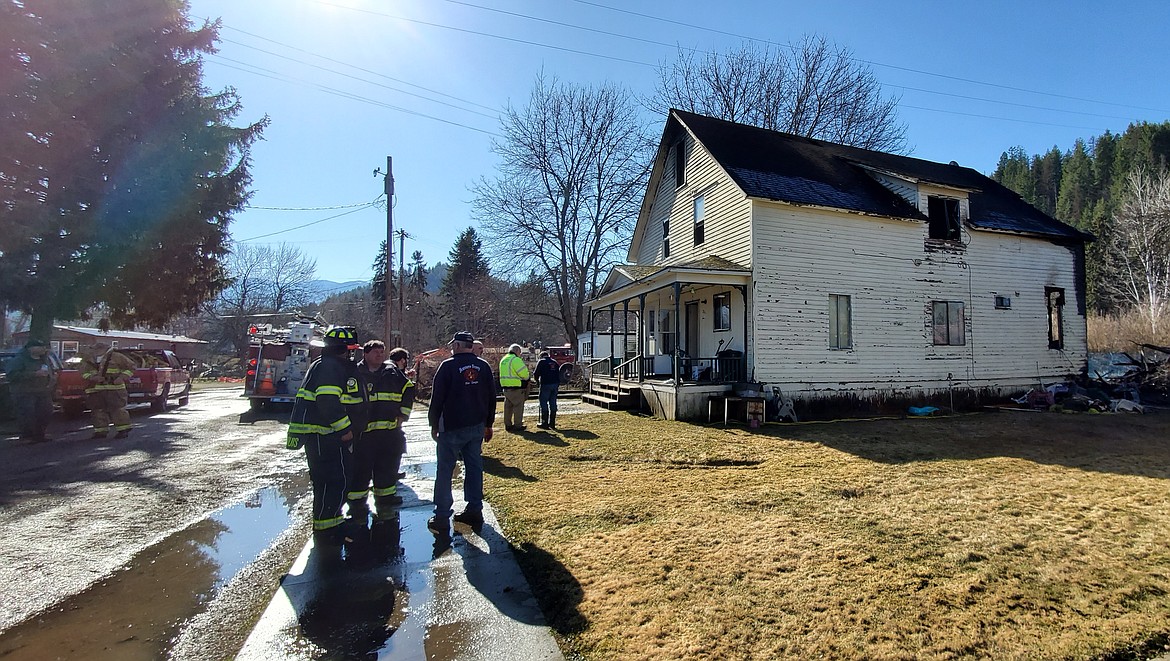 Photo by MANDI BATEMAN Bonners Ferry Firefighters responded to a fire early Monday morning on Cedar Street.
Previous
Next
by
Mandi Bateman
Editor
|
March 20, 2020 1:22 PM
BONNERS FERRY — Adrianne Louviers said she may not have been alive if her friend had not kicked down the door of her apartment when the building caught fire early Monday morning.
"My friend, Danny Stolley, kicked my door in and got me out in time. If he hadn't gotten me out on time, I wouldn't be here right now," said Louviers. "I barely made it to the road and the whole backside of the building came down."
The structure was a house that contained four separate apartments. All of the occupants made it out safely with a little help.
"The police or the neighbors set up a ladder and helped three individuals that were on the roof climb down to safety," said Bonners Ferry Fire Chief David Winey.
The Bonners Ferry Fire Department received the call about the fire shortly after 5 a.m. and responded to the fire on Cedar Street.
"The backside of the building was pretty well engulfed," said Winey. "At that time we had nothing showing on the frontside."
Louviers said there were two apartments in the back portion of the building.
"It's pretty crazy," said Louviers. "What you see right now, when you walk around the backside, is that the back apartments are completely gone, and it took no time at all. They fell down literally minutes after Danny got me out."
According to Winey, the firefighters worked quickly and had the fire under control by about 5:30 a.m.
"I think that they did an awesome job. We contained it to the back part of the building and there was very little collateral damage," said Winey. "For the time of the day that it was, most everybody was still sleeping, I think we did an outstanding job."
Louviers agreed.
"These guys — they are awesome — they have been incredible," she said.
After the fire was under control, the firefighters went to work mopping up the scene, with assistance from Paradise Valley Fire, and cleared the scene at 11:19 a.m.
The cause of the fire is still unknown and is currently under investigation.
For Louviers, it has been a very tough day, but she is thankful for the support she has received.
"I'm alive and I have had awesome support," said Louviers. "My neighbor, Liz, has been by my side the whole time, and Danny — for lack of a better phrase — man… he saved my life."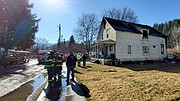 ---