Cardiac arrest chain of survival: Part Two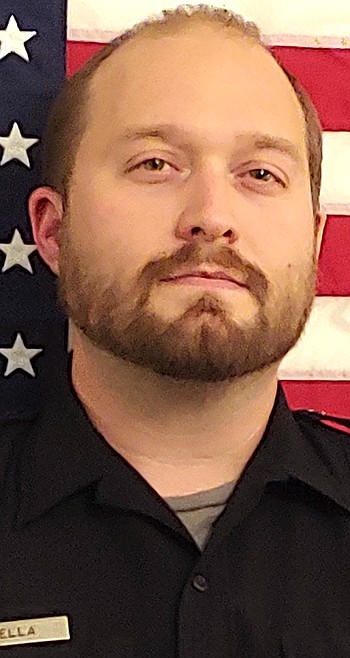 Drew Rinella Guest Opinion
"Clear!"
With the push of a button, the patient's body convulsed with 200 joules of energy — briefly — and then nothing.
Silence hung in the air as all eyes on the cardiac monitor saw the EKG line change from squiggly to flat. This was not how the textbooks described this moment should happen. In fact, I can't recall anyone ever telling me how that moment should appear. I was in personally uncharted waters.
"Start CPR."
Play was pressed on the paused chaos. My partner resumed furiously pumping into the patient's chest, as the flurry of activity of the cardiac arrest scene resumed around him on the restaurant floor. The only sounds heard above the noise of orchestrated disorder were the prayers of everyone around silently crying out to God for this man not to die in front of his wife and children.
In January we covered the first two links in the American Heart Association's Cardiac Arrest Chain of Survival: early recognition of the cardiac arrest & 911 activation; and early CPR. Today we'll discuss the remaining three links.
Chain link number three: rapid defibrillation. Defibrillation is a procedure using electricity to quiet the cells of a chaotically beating heart. Once shocked into submission, the heart may ideally restart its beating in a healthy, coordinated manner.
If available, trained bystanders can use an Automated External Defibrillator (AED) to accomplish this prior to the arrival of emergency medical services. These devices typically cost under $1,000, and attach to the patient's torso with adhesive electrodes. The patient's heart rhythm is analyzed by the machine, and a defibrillating shock is applied if appropriate. The machine gives audible step-by-step instructions walking the rescuer through the process.
AEDs are located at various businesses and public buildings throughout the county. Additionally, several local fire departments and law enforcement patrol vehicles are equipped with AEDs for rapid response. Boundary Ambulance vehicles are equipped with both AEDs and Advanced Life Support (ALS) cardiac monitors capable of defibrillation.
Chain link numbers four and five: early ALS Care, and Post-Resuscitation Care.
After one minute of CPR following the shock, our patient began groaning and moving his extremities. Much to my surprise, the defibrillation procedure had converted his deadly cardiac arrhythmia back into a normal heart rhythm. It just took a bit longer than in the movies for his heart to start back up after being shocked.
He wasn't out of danger yet. His heart and brain had received a tremendous insult, and whatever had caused his cardiac arrest was likely still there, waiting to kill again. Our patient was in urgent need of further treatment.
The patient slowly regained consciousness, and we raced him into the nearest hospital, placing additional IVs, and administering advanced life support medications to prevent re-arrest. Although he received stabilizing care at the local hospital, his journey wasn't over, as he required an additional ambulance transport to the regional specialty cardiology center 45 minutes away for further post-resuscitation care.
I recall the second leg of our journey to the regional center being pleasant, and thankfully uneventful. The patient told me about his rigorous workout routine, and that he perceived he had been in good health. He promised to return to the area someday to buy us all beers. I never heard back from him after that day, a result I hope can be attributed to busy schedules and not an unfortunate outcome later on.
Our patient survived his cardiac arrest because of a total team effort. Bystanders broke through their innate normalcy bias, recognized the emergency unfolding before their eyes, and appropriately called 911. They initiated early CPR while awaiting the arrival of an ALS ambulance. We applied early defibrillation to the patient, and facilitated his transport to a specialty hospital for post-resuscitation care.
If you would like to be part of this cardiac chain of survival — upon the completion of COVID-19 social distancing measures currently in place — please contact our office at Boundary Ambulance Service for information about CPR/AED classes by calling 208-267-2604 or writing to info@boundaryambulance.org.
• • •
Drew Rinella is a paramedic, and the captain of operations for Boundary Ambulance Service in Bonners Ferry.
---