Firefighters take to the ice for training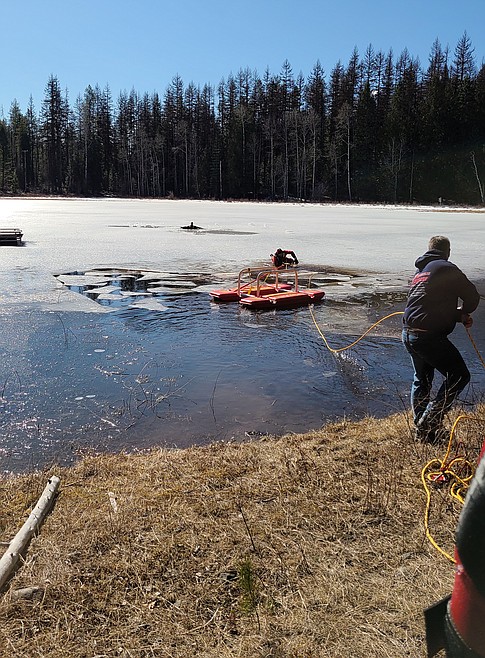 Hall Mountain firefighters practiced ice rescue training on Sinclair Lake.
Photos by SANDY STEINHAGEN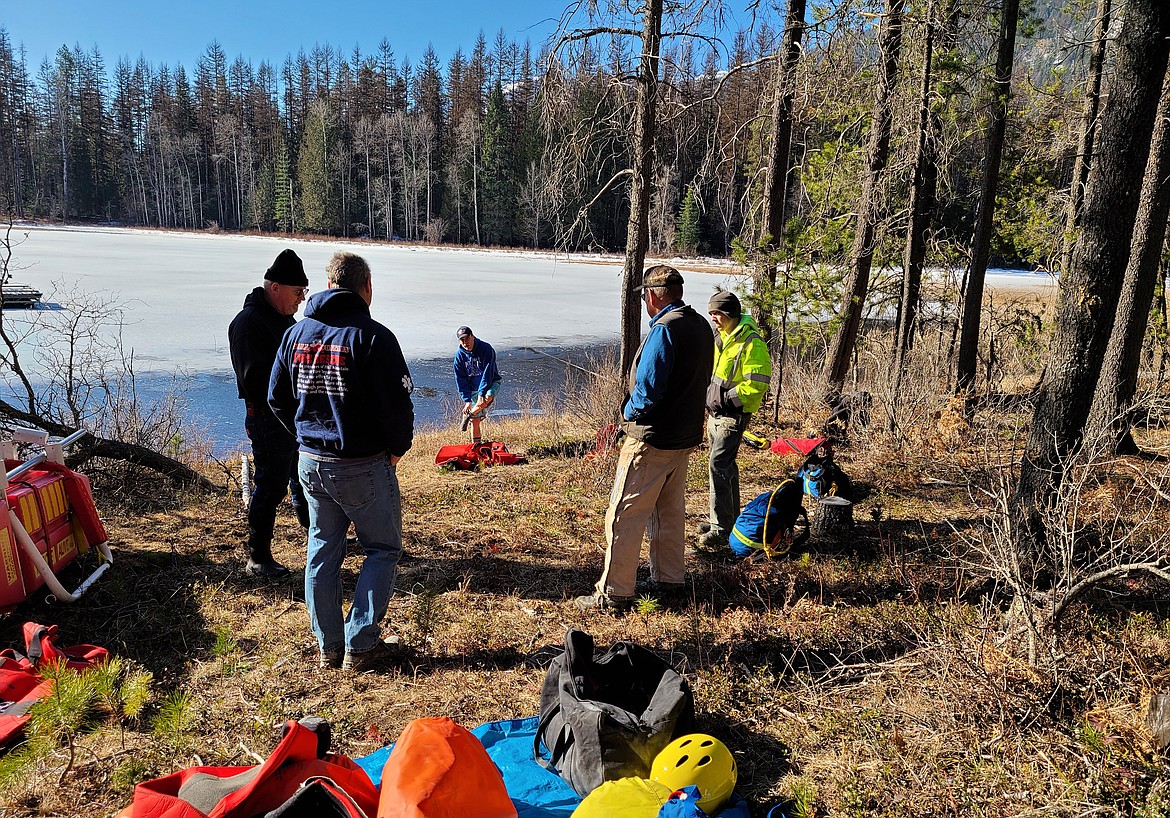 It was a sunny Saturday as the Hall Mountain firefighters prepared to take to the ice to train.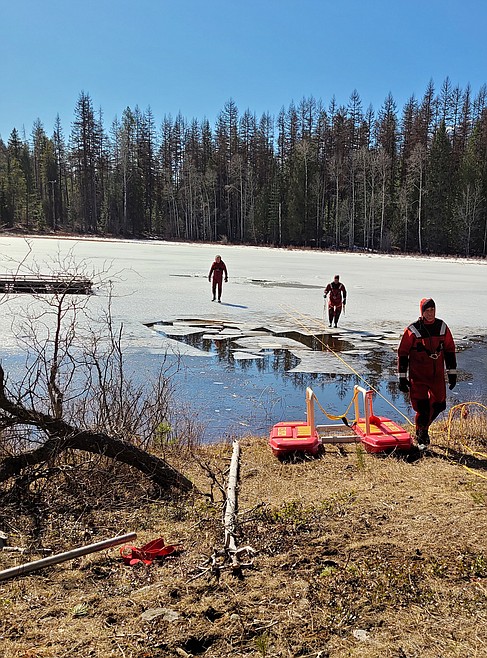 The firefighters wait until the ice is considered "rotten" to make the training as close to a real-life scenario as possible.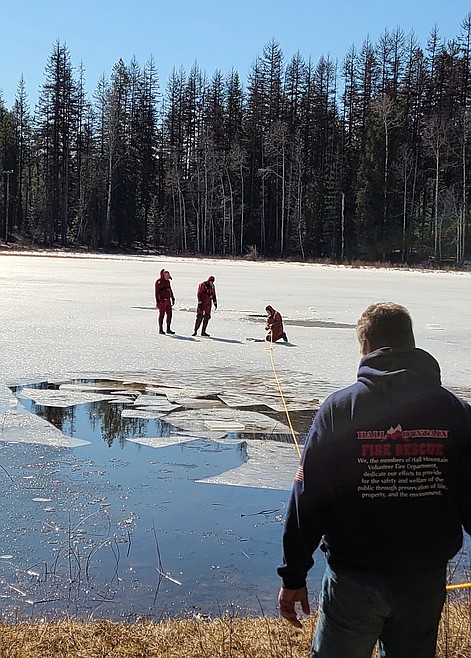 The rotten ice is unsafe, making it a perfect place for the firefighters to train.
Previous
Next
by
Mandi Bateman
Editor
|
March 26, 2020 1:00 AM
EASTPORT — In the midst of the COVID-19 pandemic — where businesses are temporarily closing, people are practicing social distancing or hunkering down at home, and toilet paper is the hot commodity — some things have not changed.
Firefighters know that their obligation to keep the community safe is still as important as ever, so they continue to train.
Saturday morning found the Hall Mountain Volunteer Fire Department out on the still somewhat-frozen Sinclair Lake, practicing ice rescue techniques.
"We like to wait for rotten ice to practice since this is our more likely scenario for an actual rescue," said Hall Mountain Firefighter and EMT, Sandy Steinhagen.
Rotten ice is ice that is weakened due to partial melting, is disintegrating, or has water, air, or contaminants between ice grains, which can cause the ice to be honeycombed. Due to the weakened nature, it is unsafe to venture onto, and many accidents happen because of it.
By practicing in these conditions, the firefighters are more prepared to handle the unpredictable nature of ice rescues.
"This has always been my favorite training with the department, and honestly what got me hooked in the first place," said Steinhagen.
It was a sunny day as the Hall Mountain firefighters trained together, both on the ice and in the water, to help make the community just a little safer than it was before.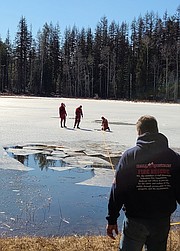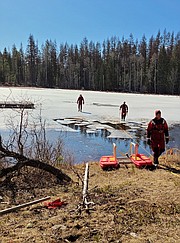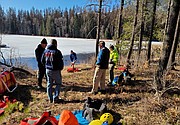 ---