Local churches think outside the box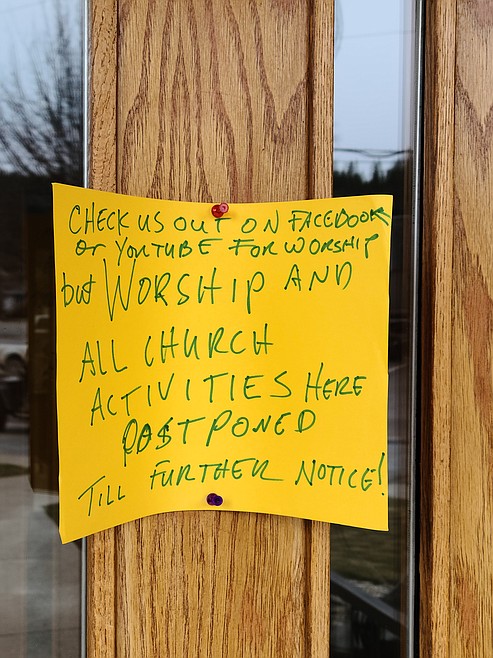 Photo by TONIA BROOKS Signs like this one posted on the front entry to Trinity Lutheran Church can be found on most local places of worship in Boundary County during this time of social distancing.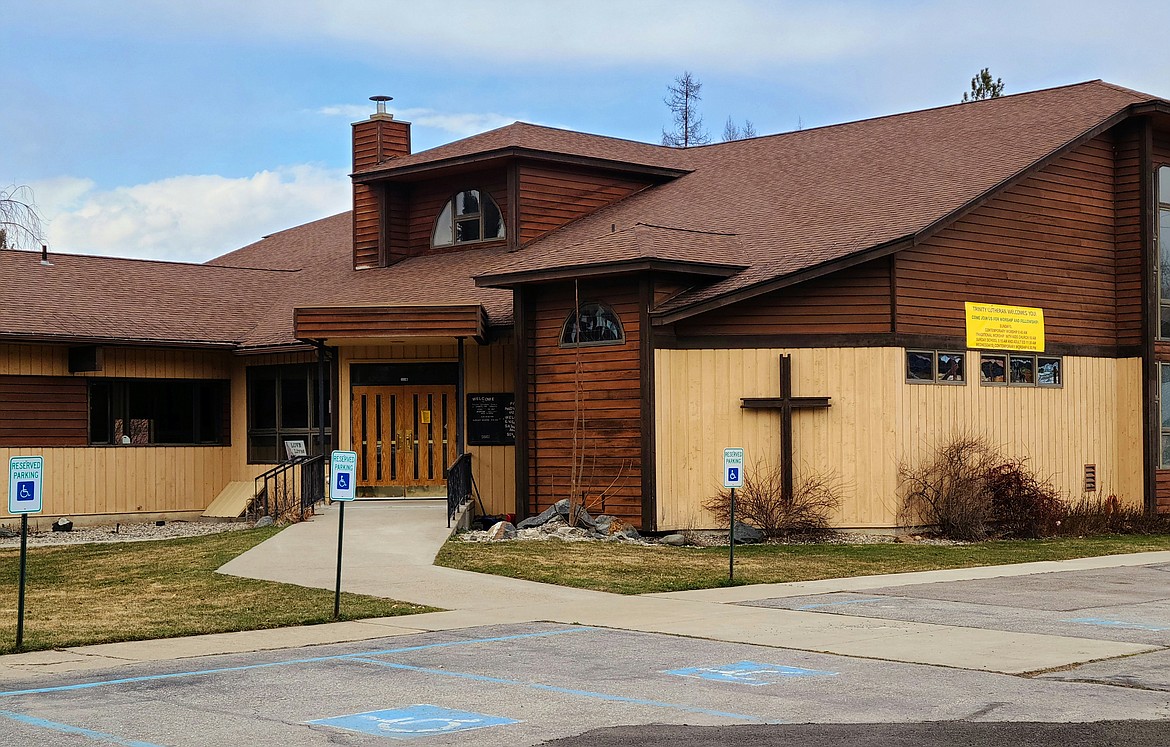 Trinity Lutheran Church on Cody Street in Bonners Ferry has opted to hold services through Facebook and YouTube online formats for the time being.
Photo by TONIA BROOKS
Previous
Next
by
Tonia Brooks
Staff Writer
|
March 26, 2020 1:00 AM
Livestreaming services, other measures taken amid COVID-19 pandemic
Social distancing has become the word of the day with the possibilities around contracting the COVID-19 virus — so much so that it has many local churches following suggestions to limit congregations to less than 10 people.
The Mountain Springs Church has canceled services on March 22 and 29, though have opted to "stream" the services on their Facebook page.
Other churches have decided to provide their congregations with similar ways to attend.
"We have been live streaming services on Sundays at 11 a.m. on Facebook," said Senior Pastor Roger Naylor of First Baptist Church. "We will continue to live stream until next Sunday and then reevaluate at that time."
The voice mail recording for Trinity Lutheran Church says that all church activity is canceled until further notice.
On March 11, the White House Office of Public Liaison called to speak with some of the United States' largest religious organizations. The call was focused on encouraging precautionary measures to help reduce the possibility of contracting COVID-19.
With the encouragement from Washington, some church leadership have decided to err on the safe side of things and practice safe distancing and limits of close quarter contact.
"Rather than sitting around and waiting for some government leader in Washington telling us what to do, a lot of us are taking it upon ourself to make our own decisions," said Ralph Reed, chairman of the conservative Faith and Freedom Coalition. "And that's certainly been the case with the church."
It appears that Boundary County church leaders have the same idea on safety, and with attempts to reduce any possibilities of contracting COVID-19.
Please visit your particular church website or call to make sure that services are ongoing or have been canceled to avoid unnecessary travel.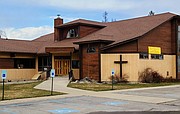 ---