Pizza philanthropist Kuper delivers appreciation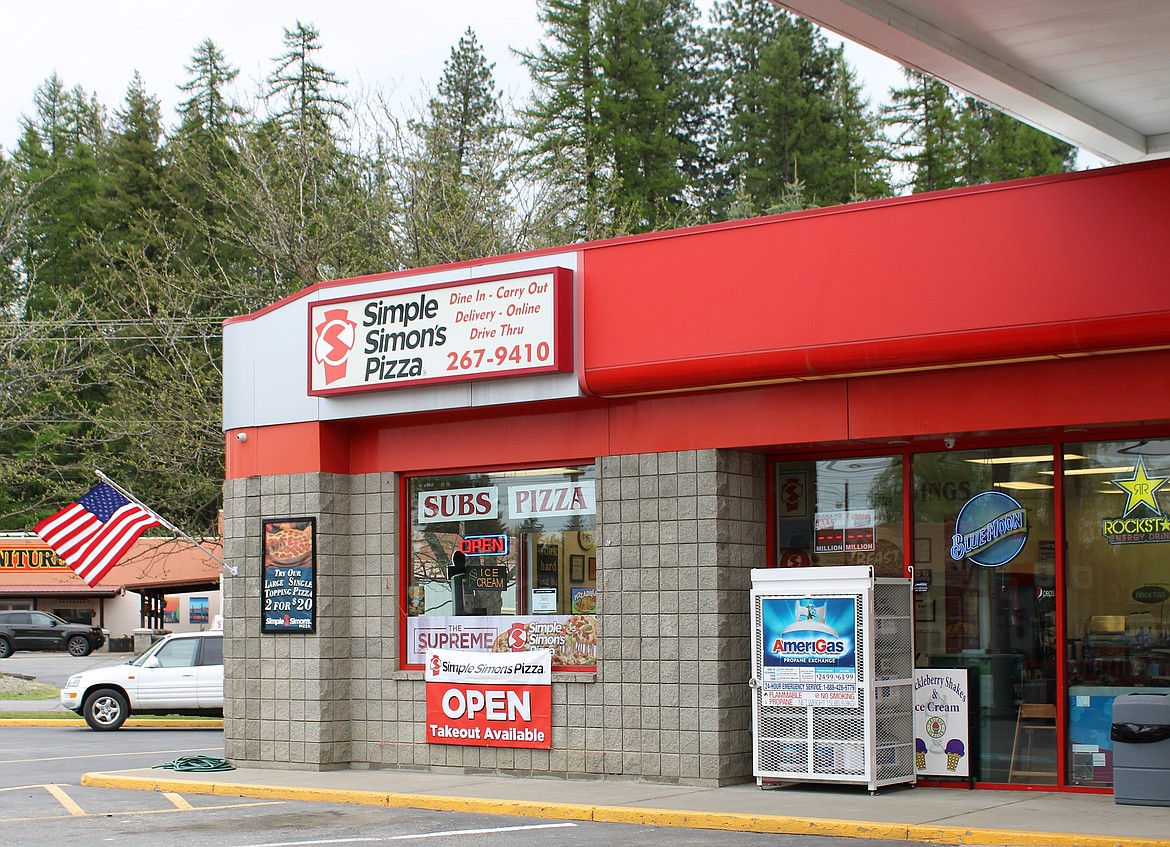 Essential employees at a variety of workplaces have been surprised to find their lunches gratis all courtesy Mike Kupper, owner of Simple Simon's Pizza.
Photo by TONIA BROOKS
by
Tonia Brooks
Staff Writer
|
May 14, 2020 1:00 AM
BONNERS FERRY — Bad times often lend a hand to bringing out the best in people, and the COVID-19 changes and stress appears to have done just that.
Essential workers have been gifted with Simple Simon's Pizza as a token of appreciation and gratitude for their hard work.
While some businesses have had a tough time during the "shut-down," Mike Kupper of Simple Simon's Pizza has been doing remarkably well.
"We've done well; where other restaurants have been hurt by this, we haven't," said Kupper. "We have been swamped, busy, a beneficiary of this whole mess, and that is why we want to take some of that success and give it back."
It is for this reason that Kupper decided he would give back some of his business's success with a little bit of pizza philanthropy.
"It was a surprise to me and a few of my other coworkers," said Raina Wright, a courtesy clerk at Super 1 Foods. "We were all very happy about it."
Kupper has delivered large quantities of pizza to various businesses in the Bonners Ferry area over the past few weeks.
"We felt like being a part of the community and reaching out by helping those and showing our appreciation," said Kupper. "It's kind of what we want our business to be all about."
Kupper has delivered pizza to grocery employees, medical offices, the hospital, and a fire department.
"We were able to offer free pizzas to a Fire District and coupons over at the hospital for all the different departments; we also sent a bunch of pizzas over to Super 1 and Dr. Geyman's office," said Kupper. "It's nutty, but to know that somebody's paying attention and to thank them and relay that message that we appreciate them for putting themselves out there on the front line, is why we do it."
Simple Simon's Pizza is located at 6453 Main St. in Bonners Ferry and can be reached by calling 208-267-9410.
---