Boat safely as creek, river levels are rising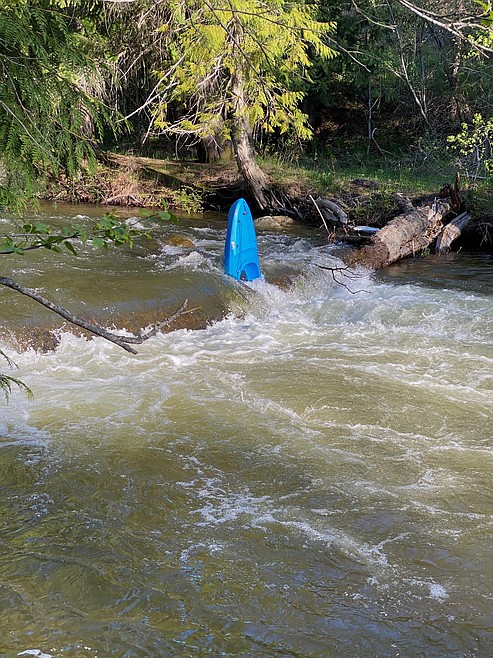 A kayak recently spotted on Deep Creek. The nose of the kayak was caught under a tree that had fallen all the way across the creek, said Boundary County Sheriff's Office officials as they encouraged area residents to recreate safely Memorial Day weekend.
Photo courtesy BOUNDARY COUNTY SHERIFF'S OFFICE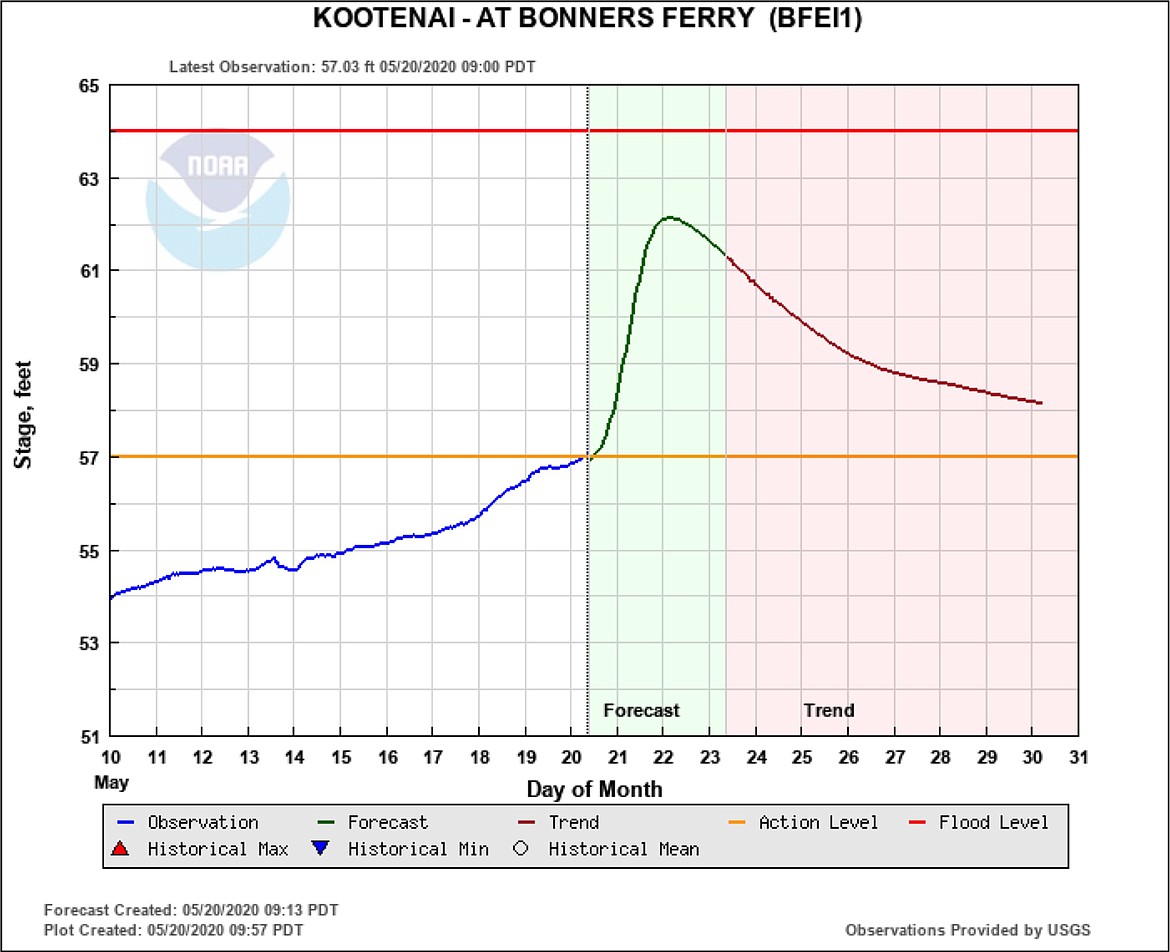 A chart shows the rising water levels on the Kootenai River as well as the forecast for the rest of the month. According to the chart, the river could hit flood stage as soon as this weekend.
Courtesy image
Previous
Next
BONNERS FERRY — The forecast for the Kootenai River this week shows an increase from 62 feet from 57 feet, Boundary County Sheriff's Office officials said in a press release encouraging the community to use caution during the Memorial Day weekend.
The sheriff's office, which has been monitoring the Kootenai River and its tributaries, also noted there are large amounts of debris coming down stream and the water temperature is about 48 degrees and moving fast.
"If you plan to recreate on the Kootenai River this Memorial Day weekend, please use caution," they said in the statement. "Personal floatation devices are strongly recommended to be used at anytime, on or near, the water. "
Cold water immersion this time of the year can be deadly, BCSO officials said.
When you find yourself submerged in the cold water, they said it takes a minute to control your breathing and collect yourself. In 10 minutes, your fine motor skills fail, and it takes between 30 minutes and an hour before hypothermia can set in and render you unconscious
You can also go to IdahoParksand Recreation.Idaho.gov to find out what each vessel is required to have on board.
If you like to kayak on creeks, like Deep Creek be extra cautious this time of year as there are several blown down trees that create hazards and may capsize or entangle you.
"Please be safe and have a great weekend," BCSO officials said.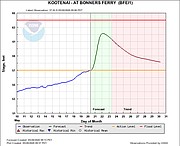 ---