'Keeping up with the Jones'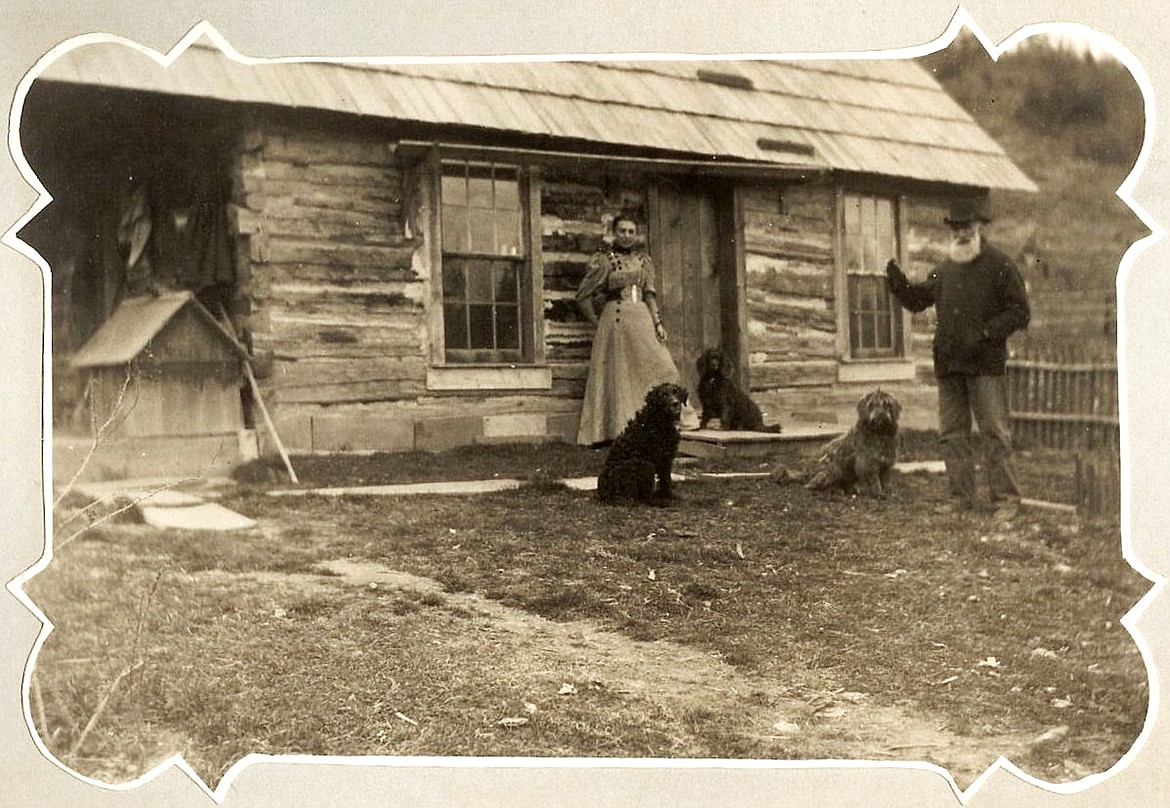 This photo is of "Andy and Mary" with "the dogs" by their home in what we now call the Jones Addition (Fessler home site).
Photo courtesy BOUNDARY COUNTY MUSEUM
Andrew J. Jones, born on Oct. 27, 1830, arrived in the Kootenai Valley in 1899. He and his wife, Maryetta (Starbuck) built a log hotel in Bonners Ferry which they operated for 2½ years.
The couple homesteaded 49 acres a half-mile east town (at the base of Cemetery Hill), planting fruit trees and growing many vegetables. They had two children, Thomas J. and Annabell "Belle" Bishop (wife of Dr. Thomas A. Bishop).
• • •
The Museum will remain closed until further notice. Thank you for your continued support!
• • •
Your Boundary County Historical Society and Museum, 7229 Main, Bonners Ferry, Idaho sponsors this column.
Visit the website at www.boundarycounty museum.org or the Museum's Facebook Page for historical photos and stories, and to see upcoming events. Or we can be reached at doyouremember@meadowcrk.com or telephone 208-267-7720.
---