Mirror Lake Golf Ladies tee off in 2020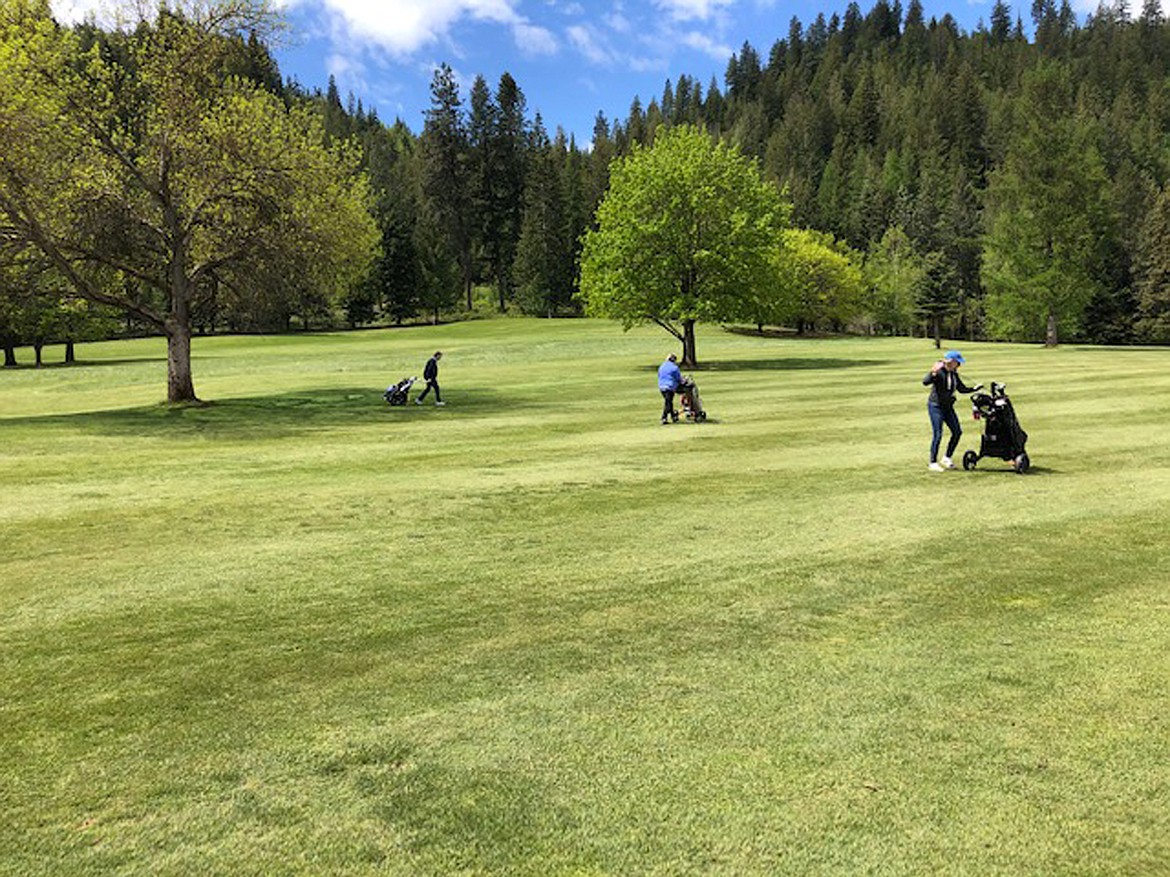 Five ladies braved the cool weather as the Mirror Lake Golf Ladies' opening day was held Wednesday, May 13.
Photo courtesy ADA GARDINER
The Mirror Lake Golf Ladies' opening day was on Wednesday, May 13.
Five ladies braved the wind and threatened rain to officially start the 2020 season. Mercifully, the Game of they Day was "Throw out your worst hole." The winner was Therese Helmer with 42. Therese also won Low Gross with 49. Carrie Figgins won Low Net with 33. Low putter for the day was Ada Gardiner with 17.
The Mirror Lake Ladies meet every Wednesday morning at 10:00 and every Tuesday evening at 5:00 at the Mirror Lake Golf Club in Bonners Ferry. Any interested lady golfer is welcome to attend. Just call the Mirror Lake Golf Club at 208 267-5314.
The club is adhering to strict health policies during this current pandemic but the golf course is open for business and in terrific condition! The health policies include: No one allowed in the clubhouse except to use the restrooms, which are thoroughly cleaned after each use; check in outside; one person to a cart, with some exceptions for family members; players stay at least three feet away from each other; dining area not operating and no food is served anywhere except for a few candy or granola bars and sodas available out front.
We hope for more compatible weather next Tuesday and Wednesday and welcome all old members, new members, and non-member lady golfers who would like to join in!
---