Three BFHS cross country runners compete in state championships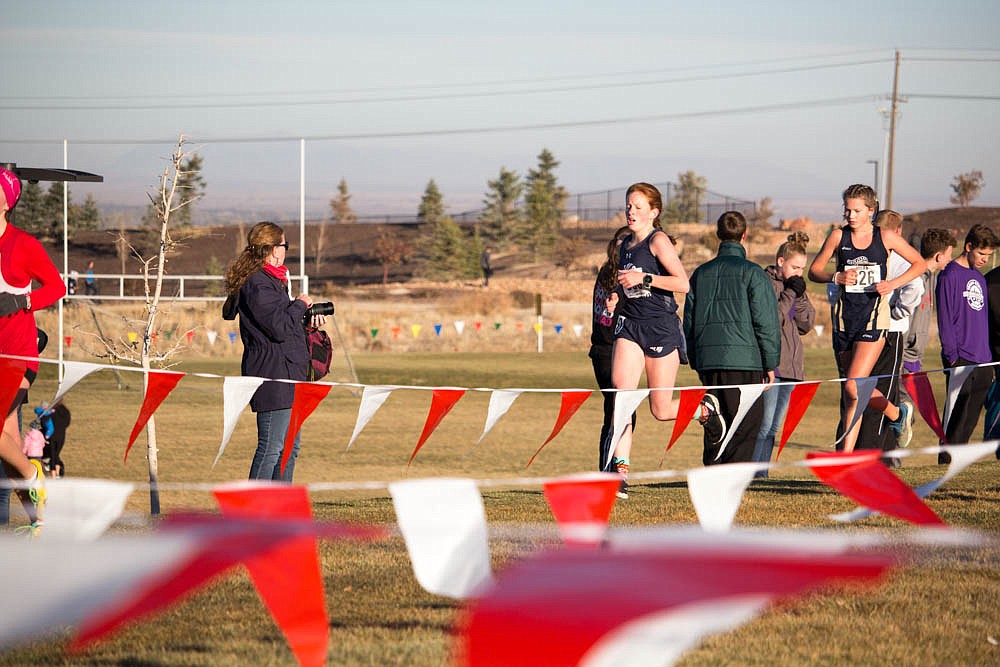 Photo contributed by Tracy Roemer
by
JAKE CACCAVARO
Staff Writer
|
November 5, 2020 1:00 AM
BONNERS FERRY — Three Bonners Ferry High School cross country runners competed in the Idaho High School Activities Association 3A State Championships last weekend at Portneuf Wellness Complex in Pocatello.
Juniors Connor Alexander and Camille Ussher and sophomore Ceci Roemer all traveled down to Pocatello where the elevation is over twice as high as that of Bonners Ferry. The short turnaround from running races in the north Idaho climate to the nearly mile-high Pocatello weighed the runners down a bit late in the race.
"I'd say the altitude played a factor in how we did," said BFHS cross country coach Tyler Warner. "Going from Bonners Ferry up to Pocatello in a short time is quite a jump. Pocatello is at about 4,500 feet and Bonners at about 1,900 is quite a bit lower."
Alexander placed highest of all three Badgers runners, coming in 33rd in the boys race with a time of 18:02.44. Alexander ran a 4:50 first mile, but wasn't able to keep up the pace in the final 2.1 miles.
"All of the athletes said they could really feel the difference [in altitude] in the late miles," Warner said.
Roemer finished just one spot behind Alexander in the girls race, coming in at 33rd place with a time of 21:56.05, and Ussher clocked in with a time of 24:05.79, good for 55th place.
The future is bright for the Bonners Ferry cross country team and its three state championships qualifiers; all three will be back next year with another year of experience under their belts.
"The nice news is that none of the three that ran were seniors," Warner said. "So they'll have another year of experience at this competition level. Ceci is only a sophomore and will only get better the more she competes, and next year Camille and Connor will be seniors with a lot of competition experience at state levels."
---