P1FCU Athlete of the Week: Wilson Newell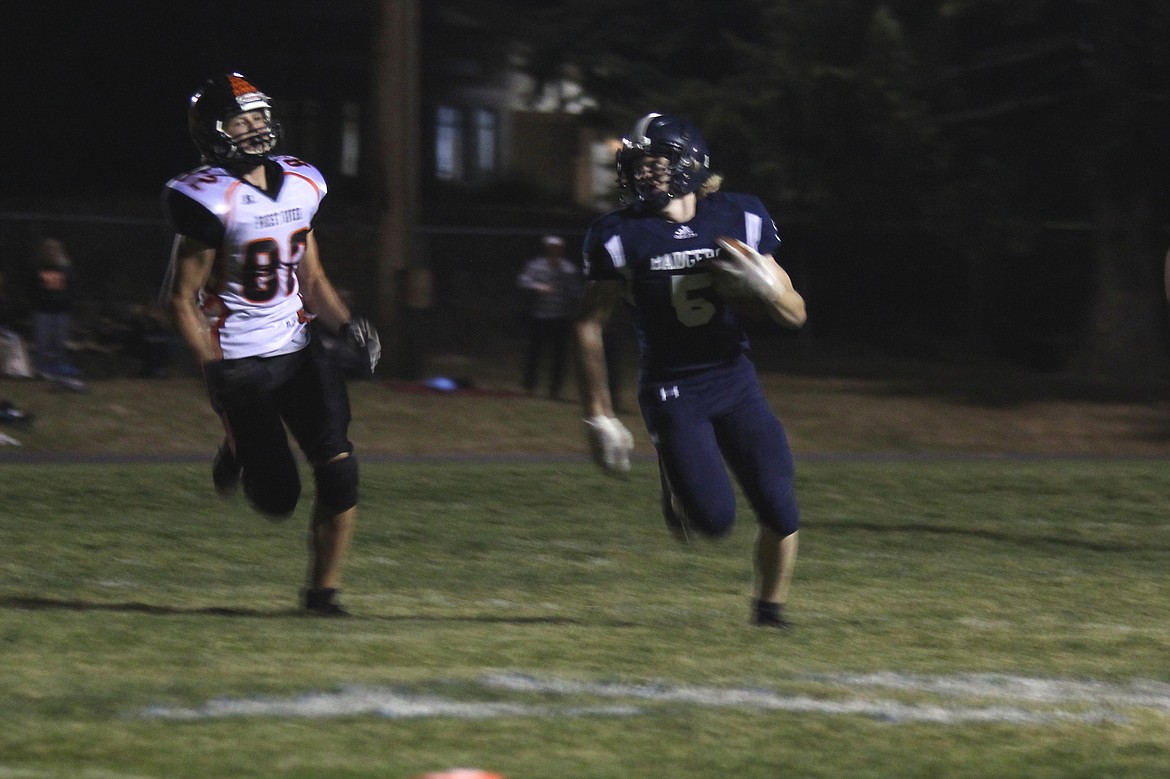 Wilson Newell with another Badgers touchdown
by
JAKE CACCAVARO
Staff Writer
|
November 12, 2020 1:00 AM
BONNERS FERRY — Bonners Ferry High School football star Wilson Newell has been selected as the Herald's P1FCU Athlete of the Week.
Newell, a junior safety, was recently named the 3A Intermountain League Defensive Player of the Year and a first team All-IML selection.
"We were much better defensively this year than last year," said Bonners Ferry head coach Travis Hinthorn. "And Wilson was a huge part of that. He was our leading tackler last year which was great for him, but not great for us since he was our safety. Our defense plays with confidence knowing that Wilson is back there covering everything."
Wilson is the son of Gordon and Sarah, and has four siblings: Aly, Payton, Meg and Eli. An avid snowboarder and hiker and also a member of the BFHS Future Farmers of America club, Newell is a star on the football field and the baseball diamond.
An athlete through and through, Newell's two favorite classes won't come as too much of a surprise: weight lifting and woodshop.
Newell plans on doing his church mission upon graduating from high school in 2022 before playing college football. After that, it's pretty simple; in Newell's own words: "then get rich."
Wilson's favorite quote is one from former X-Games gold medalist snowboarder Travis Rice:
"You will never know your full potential unless you push yourself to find it."
---