A shameless plug for Christmas cheer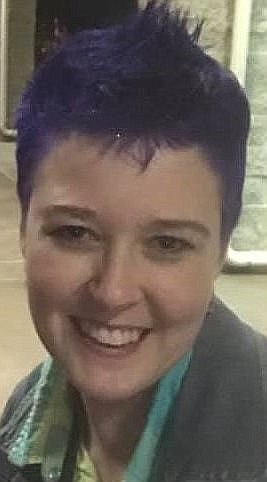 Nancy Croll Guest Opinion
by
NANCY CROLL Contributing Writer
|
November 12, 2020 1:00 AM
The holidays are upon us!! For some people, this may not be a very exciting time, but for the Bonners Ferry Chamber of Commerce, it's one of our favorite times! It is author's opinion that the holiday season is the most exciting time of the year, and so, since you have to listen to the Chamber talk about something in this column once a month, we shall unabashedly promote our most exciting winter event of the year: Hometown Holidays!
Each year, Hometown Holidays takes on a slightly different feel, depending on the needs for that year and who decides to participate in putting it on. This year, the event will focus heavily on outdoor activities that don't require people crammed into small spaces like a can of herring.
The Chamber felt that people needed something exciting to end their year with, so what is better than a Christmas Scavenger Hunt, or a Holiday Lights Display contest??
Businesses this year get to participate in a Holiday Lights decorating contest. Our wonderful townsfolk get to vote on who has the best window display, and after all participants have decorated, people can cast their votes for their favorite display by direct messaging our Facebook page. Not only will the winning business get some awesome prizes, but the community will get to look at festive light displays all month long!!
Who loves scavenger hunts? Keep your eyes peeled for a list of items to be found for the Holiday Scavenger Hunt. The winners of the scavenger hunt will get some fun prizes, and what better way to pacify your kids desires for holiday festivities than driving around town looking for the Elf on the Shelf?
9B Ladies on the Loose is a shopping extravaganza that has captivated shoppers two years running. This year will be better than ever, and again — we have prizes!
And of course, Santa Claus must come to town. Yes indeed ... on Saturday, Dec. 5, children will still get to whisper their Christmas wishes to Santa, give him a hug, and get a Christmas cookie or a goody bag. The Grinch might be serving cookies and cider from a 39-1/2-foot pole to facilitate extra social distancing, but who's counting?
And make sure your kids remember their letters to Santa! The Santa Mailbox will be up in Georgia Mae plaza after Thanksgiving, and two lucky children this year will get prizes through our Letters to Santa raffle!
After the year it's been, can't we all use a little Christmas cheer? For some it may seem too early to start celebrating, but my personal philosophy is this: The earlier you start, the more time you have to enjoy it and not feel rushed. Soak it in. Enjoy it. It's never too early to have an excuse to be cheerful and treat other people the way you want to be treated. In fact, that's a good idea all year round.
For more information or to register your business for the lights display contest, please "like" and follow our Facebook page, or email us at info@bonnersferrychamber.org.
---