Care-N-Share program continues to help community, applications open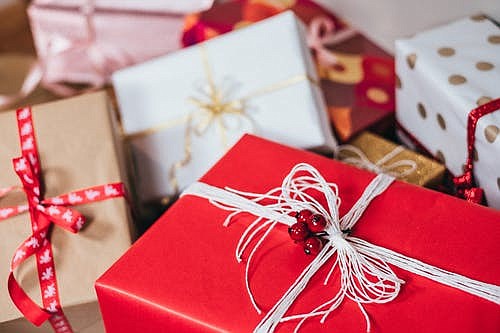 by
VICTOR CORRAL MARTINEZ
Staff Writer
|
November 19, 2020 1:00 AM
BONNERS FERRY — The Care-N-Share program spearheaded by Linda Lederhos is now in its 38th year of existence. It is currently accepting applications for their program that ensures no child goes without something nice for Christmas.
The program accepts applications at Panhandle Health, 7402 CAribou St. Bonners Ferry, and E.L. Internet Northwest, 64 Automation Lane, Bonners Ferry.
Linda Lederhos spearhead the program with local businesses and organizations that include: The Forest Service, U.S. Border Patrol, Rotary Club, Chuck Quillin of Three Mile, Lutheran Church, Mt. Hall Community Church, United Methodist Church and Boundary County Courthouse.
At Valley View Elementary, students have collected change and purchased books and other necessities; the amount of help Lederhos receives is critical to the program's success.
The program began when Lederhos worked at the Panhandle Clinic, where they served low-income women. A local bank organized a toy drive that lasted two years, but the need was still there.
"I had ladies asking if I had any kind of help for gifts for their children at Christmas." Lederhos said, "I contacted several of my friends, and we collected what we could to help these families; the next year, I knew there was a need, so I started the program, and the rest is history."
According to Lederhos, the goal is to provide each child in need with a new outfit and toys; often, there is a need for items such as boots, coats and blankets.
The needs vary from child to child, and this year 9B Quilters have donated pillowcases and handmade stockings, so stocking stuff items are needed.
"I hope to get donations of items to fill all the stockings," Lederhos said.
Lederhos never counts how many gifts the program has for children every year; she works hard to makes it a reality to provide for all.
The program has helped many families over the 38 years of its existence, but what motivates Lederhos is seeing the happiness she brought to families and when they pay it forward years later.
"We are blessed to have had several children that were on the program come back after they are grown and help," Lederhos said, "To see the gratefulness in the parents face is so wonderful."
A humble Lederhos credits not just herself but also the community and her family for the program's success, including her husband's help.
In thanking her husband, Lederhos said, "first off, my husband Eric Lederhos, who puts up with not seeing me much and helping me move boxes and boxes."
According to Lederhos, due to disruptions caused by COVID-19, the program is expected to play a larger role as the need is more significant; there will also be a change to how gifts are handed out because of the virus.
The program also helps throughout the year by helping families that have lost their homes to fires, supplying blankets to homeless people and helping children with medication expenses.
All donations go to the families, and there is no office or administrative costs except buying lunch for volunteers on the gift-giving day.
A person may donate a gift and place it in one of the collection boxes at E. L. Internet Northwest, Mountain West Bank, and the Courthouse.
You can mail a donation into Care-N-Share Christmas 515014 Highway-95, Bonners Ferry, Idaho 83805.
If you or your group wants to sponsor a child or family, you can do that by calling me at 208-290-1483 or Taking a name with a need listed on it off the tree at Mountain West Bank.
If you have no idea what kids are into these days, Lederhos has a couple of ideas for you.
According to Lederhos, "The best way to get a gift that you know a child will like is to see what is popular this year. Board games, balls, craft kits, and science kits are always a great idea."
The last day to donate gifts is Dec. 16, but Lederhos asks to receive them by Sunday, Dec.13, to allocate all gifts; Lederhos appreciates all the help she receives to make this program thanks to the community for their work.
"Without the donations and workers' help, we could not have had the program for the past 38 years."
---