IHSAA approves girls wrestling state championships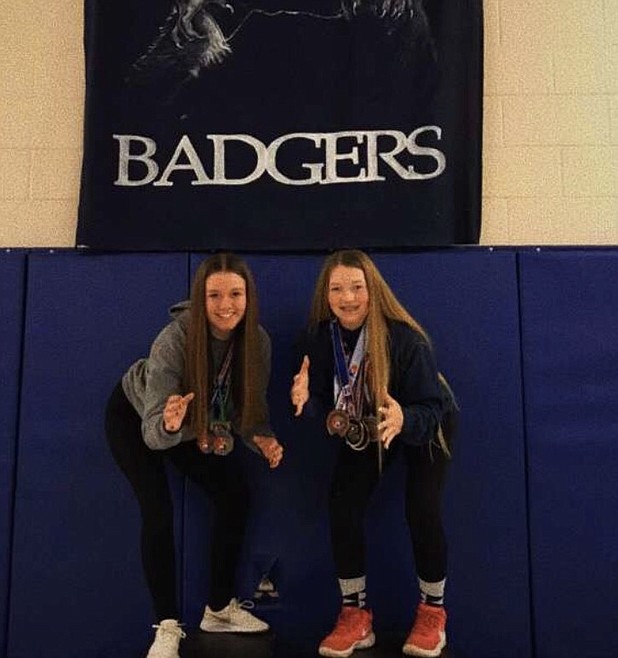 Photo contributed by Corey Richards.
by
Corey Richards, Contributor
|
November 19, 2020 1:00 AM
Tuesday, Sept. 29, was a historic moment for the Idaho High School Activities Association. The IHSAA board approved, with a unanimous 14-0 vote, the addition of a girls division in wrestling at its state high school wrestling championships, beginning during the 2021-22 school year.
Idaho has held a successful unofficial Idaho Girls State Championship tournament held the last two years in Pocatello. Now, Idaho becomes the 29th state association to add an official girls championships. Girls wrestling is considered the fastest-growing sport in America, especially among girls on the high school and college level. There are more than 85 college and universities that have a girls varsity team.
A key contributor to the advancement of women's wrestling in Idaho comes from former Bonners Ferry High School wrestler, JB Plato. Plato was one of the co-chairmen on the committee to petition the IHSAA to sanction a girls division for the state championships.
Plato was a three-time state placer and state champ for BFHS. Plato continued wrestling at NIC and was part of their 2003 National championship team. He is currently the head coach at Pocatello High School and the girls wrestling director of the Eastern Idaho Wrestling Assoc.
Plato wrestled in Hawaii during his freshman year in 1997-98, where he saw the first-ever girls state championships before moving back to Bonners Ferry his sophomore year to wrestle for hall of fame coach Conrad Garner and Steve Neumeyer.
"This opens up the doors," Plato said. "We have had a surging growth of girls wrestling on the youth and high school levels. With that growth, it's also raised the competition level. This year, we had a number of girls who graduated and will wrestle in college. To offer this as an official championship, and to continue to expand that growth, more girls will benefit from the sport, and many others will be able to continue their education and careers in college. Wrestling is for everyone."
The Badgers had three girls, Shaylynn Richards, Lilly Morgan and Camille Usher, on the high school team last year, who wrestled the full season and did extremely well in the girls divisions. Each tournament the Badgers wrestling team attended last year had a girls division.
---