Many leave Facebook for alternative social media sites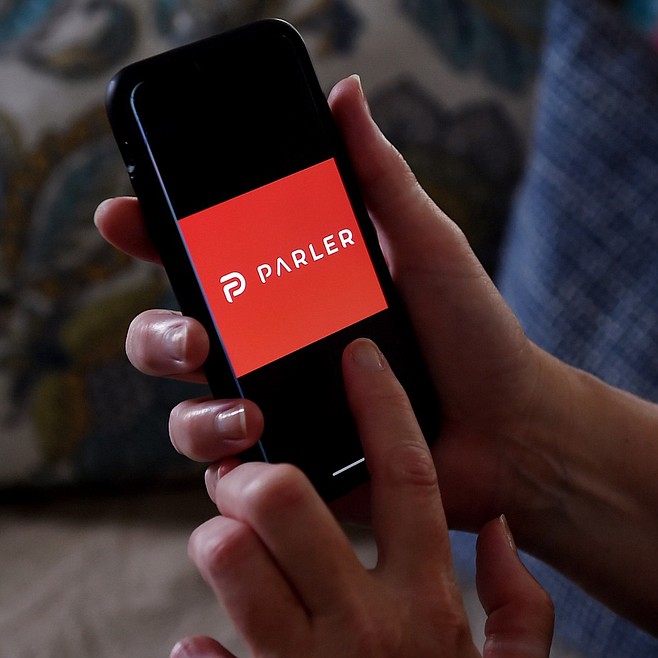 |
November 19, 2020 1:00 AM
BONNERS FERRY — Many conservatives have chosen to leave social media sites, Facebook and Twitter, for new obscure platforms such as Parler, MeWe and USA.Life, after the significant crackdown of misinformation, shared across platforms.
In Boundary County, many residents have archived Facebook groups for censorship issues or because they feel Facebook is censoring their voices have outright left to other sites.
In a post by moderators of the local "Bonners Ferry rants, raves and rabbit holes," Tami Elizabeth explains the reason for archiving the group page, stating, "Due to Facebook's God Complex, I've decided to archive this group."
The Facebook post cites the group was created in hopes of being free from censorship and political leanings, but many like Elizabeth feel that is no longer the case.
Many discussed moving over to Parler in posts made in the community Facebook group.
"Tried Parler; I want to hang out with friends on Facebook and hear more than politics. Truth will prevail." Trinka Wilson wrote.
In the Facebook group, April Douglas wrote, "I've been shut down by FB and Twitter for sharing the truth about Covid, the Chinese virus."
Responses to people proclaiming their departure from Facebook was also met by people glad to see them go.
Social media manager for Reclaim Idaho, Alicia Abbott, wrote responses to those leaving.
"I'm excited to watch y'all get censored everywhere. Lying about Covid-19, claiming people who don't think like you are violent or unstable, talk of civil war …" Abbott wrote, "It's all domestic terrorism and platforms will continue to delete that"
Bonners Ferry Yardsale group was recently archived by administrator Barb Gallegly citing that Facebook's restrictive nature has forced her to "seek freedom on other platforms."
"I have started another 'Bonners Ferry Yard Sale' group on a more freedom-loving platform called USA Life." Gallegly wrote.
According to Apple's App Store top charts, Parler and MeWe received massive upticks in downloads and held the first and second most downloads in November.
In the app description, Parler is described as a non-biased, free speech social media focused on protecting users' rights.
"You can create your community and enjoy content and news in real-time. Apply moderation tools to filter content. Empower yourself to control your social experience and be a verified member of the community!"
Parler was founded by John Matze and Jared Thomson in Henderson, Nevada, in 2018. As of Nov., the service has about 4 million active users and over 10 million total users.
Creating a Parler account is free and requires both an email address and phone number. You can have a Parler verified account by supplying a photo of themselves and a scan of the front and back of their government-issued photo identification.
"Together, we will continue to stand up to cancel culture, defy authoritarian content curation, and reclaim the Internet as a free and open town square," Matze said in a statement on Parler.
According to the MeWe website, "Unlike other social networks, at MeWe we have absolutely no political agenda, and no one can pay us to target you with theirs. MeWe is for law-abiding and TOS-abiding people everywhere in the world, regardless of political, ethnic, religious, sexual, and other preferences."
In an article by MeWe founder, Mark Weinstein said, "The current social media giants spy on their users, share/sell their users' personal data with advertisers, marketers, and politicians, and manipulate the newsfeeds, minds, and votes of their users."
According to Weinstein, MeWe solves these problems with an entirely different business model and philosophy.
USA.Life, another social media alternative, describes itself as "the answer to Facebook and Twitter censoring Christians, conservatives and liberty."
In a press release, Steven Andrew, CEO of USA.Life, announced "the pro-Trump social network USA.Life is safer for conservatives than Facebook."
This is in response to the ongoing censorship of conservatives and the possible breakup of Facebook. USA.Life provides conservatives, Christians, President Trump supporters, and patriotic Americans an uncensored place to speak freely.
Users can share photos, updates, news, videos and messages. There are groups, and people can connect with those most important to them.
USA.Life is user-supported. "We don't have the billions of dollars Facebook has, so we rely on generous gifts from supporters," Andrew said.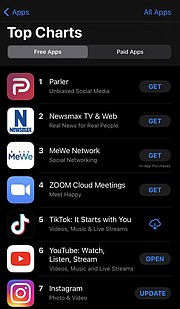 ---