Boundary favorite Battle Grounds, finalist in barista challenge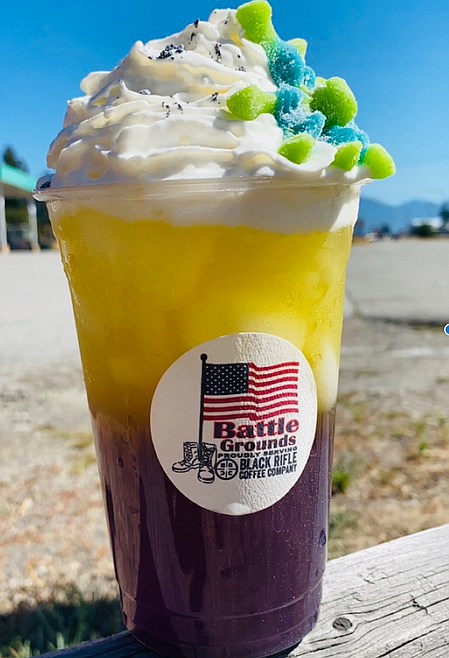 The Purple Heart Lotus drink made by Sarah Jenkins.
by
VICTOR CORRAL MARTINEZ
Staff Writer
|
October 1, 2020 1:00 AM
BONNERS FERRY — Veteran-owned coffee stand Battle Grounds is a finalist for the Lotus Energy Barista Challenge. You can help support Sarah Jenkins and Battle Grounds with a vote.
There are two categories for the drink challenge: one for whipped drinks and one for fusion drinks. Prizes include a check for $1,000.
Lotus Energy is an original plant-based, healthy energy alternative that is delicious.
Veteran owned Battle Grounds fights to deliver the best coffee, cold beverages and provide a high-quality product and experience. It is located at 510311 Highway 95, owned and operated by Ryan and Sarah Jenkins, and has been in business for two years.
---