Mountain West Bank gives back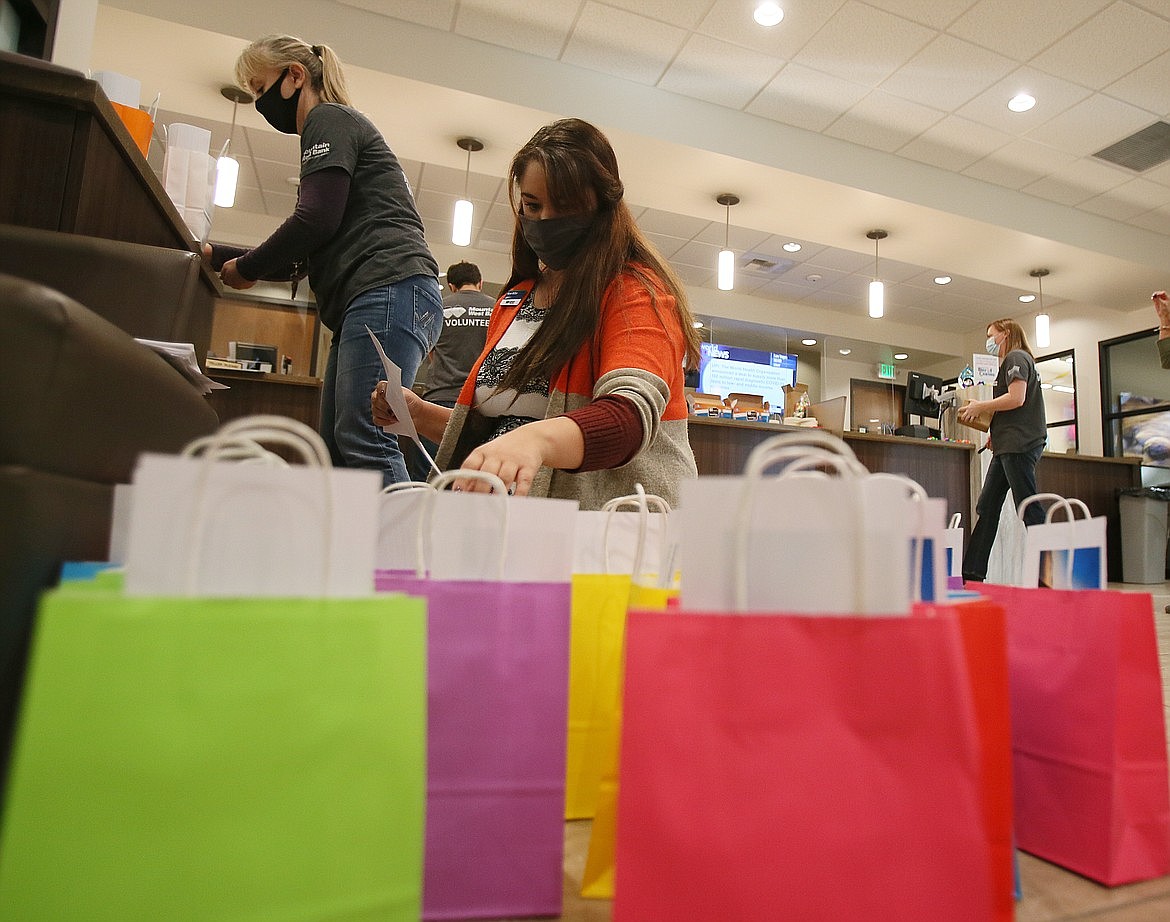 (photo Courtesy of CDA Press) Bank trainer Kara Miller stuffs bags with instructions for parents Tuesday morning as she and her colleagues prepare project kits for the annual Day of Caring, a community volunteer day led by United Way.
|
October 1, 2020 1:00 AM
Mountain West Bank celebrated the 11th annual Day of Caring on Tuesday, Sept. 29, at all 20 locations in Idaho and Washington.
Mountain West Bank in Bonners Ferry, Idaho was one of the locations that participated in the Day of Caring; the branch was closed from 8-10 a.m. to conduct the event.
Mountain West Bank employees throughout Idaho and Eastern Washington assembled snack packs and hygiene kits for students and the elderly.
This year COVID-19 brought new challenges for the Day of Caring, and staff exercised caution by wearing masks and social distancing.
According to the Mountain West Bank press release, "instead of venturing out into the communities, they serve to complete construction and maintenance projects for nonprofits and municipalities, bank employees will assemble their kits at their offices."
According to United Way, snack packs and hygiene kits are among the community's greatest needs right now.
---