P1FCU Athlete of the Week: Asha Abubakari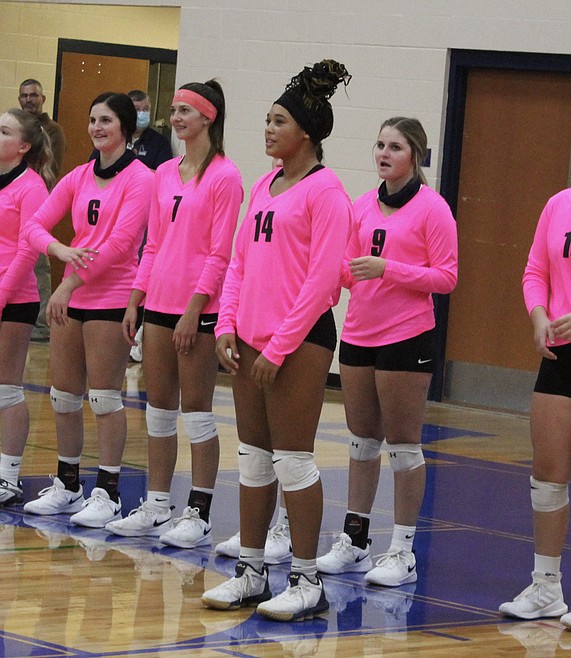 by
JAKE CACCAVARO
Staff Writer
|
October 9, 2020 9:20 AM
BONNERS FERRY — This week, the Herald has selected freshman volleyball player Asha Abubakari as our P1FCU Athlete of the Week.
Despite this being her first year in high school, Abubakari has excelled from day one, bypassing the junior varsity and "C" level teams to earn a spot on varsity and compete against juniors and seniors on a daily basis.
As a young player who had to earn her way to the top, Asha's favorite quote is one she's taken to heart: "Hard work beats talent when talent doesn't work hard."
Asha isn't just a stud on the volleyball court, though. She's a three-sport athlete who plays basketball in the winter and puts her speed to good use during track season in the spring.
Outside of the sports world, Asha's favorite subject in school is math, and some of her hobbies include calligraphy, debating and laughing. When she graduates high school, Asha wants to continue playing sports at the collegiate level before pursuing a career in forensic pathology.
---