Moore denied suppression of evidence, arraignment in November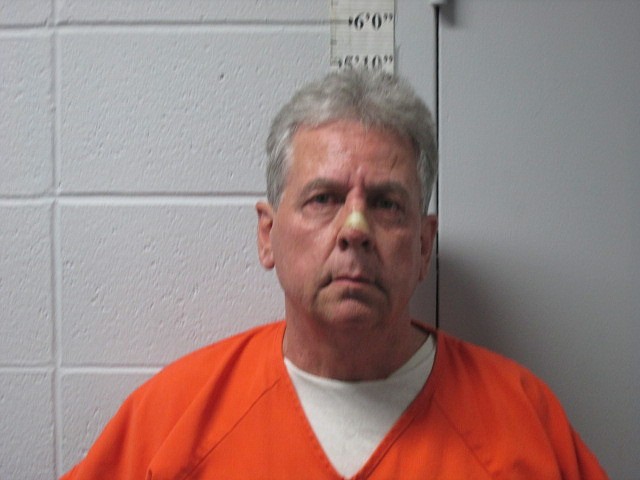 Daniel Lee Moore
(Photo courtesy BOUNDARY COUNTY SHERIFF'S OFFICE)
by
VICTOR CORRAL MARTINEZ
Staff Writer
|
October 13, 2020 4:35 PM
BONNERS FERRY — The State of Idaho v. Daniel Lee Moore finished preliminary hearings, and the court case will move toward arraignment on Thursday, Nov. 5.
Moore is charged with second-degree murder and use of a deadly weapon in the commission of a felony in connection with the fatal shooting of Brian Drake on March 12.
According to magistrate court judge for the First Judicial District in Boundary County, Justin W. Julian, the criminal complaint on file alleges that the defendant Daniel Lee Moore on the 12th day of March, murdered Brian Drake.
"[Moore] did willfully, unlawfully and deliberately and with malice and forethought but without premeditation killed and murdered Brian Drake, human being, and using a pistol and shooting through a window hitting Brian Drake in the back," Julian said.
The defendant has been granted a reduced bond from $1 million to $500,000 with stipulations that Moore cannot leave the county unless for medical reasons and may not contact the Drake family.
Moore's legal counsel requested a motion to suppress the prosecutor's video evidence of Moore's confession, citing a coerced confession.
In the hearing, it was discovered that Brian Drake was sitting on a stool in his office talking to his wife Jennifer Drake, when a bullet fatally struck him from behind and through a window.
The prosecuting attorney, Tevis W. Hull, argued that since the defense initiated a motion to suppress, the judge must first review all the content before determining a decision.
"The court has to view the entire proceedings and not those excerpts that are presented by [defense] counsel," Hull said.
The defense argued that Moore requested an attorney but did not receive one after ordering an attorney, requesting the video's suppression after Moore asked for an attorney.
The state prosecutor argued Moore made an ambiguous statement requesting an attorney, and no Miranda rights violations occurred.
In the video evidence, Idaho State Police investigators interrogate Moore stating there was video camera footage of Moore in his truck circling Drakes practice multiple times leading up to the shooting.
"I didn't do it," Moore responded to investigators. "I didn't know Brian Drake, and I never shot anybody."
Investigators wanted Moore to give details and corroborate their findings in the video evidence. They quickly accused Moore of murder and stated he could potentially face first degree charges, premeditated murder.
Moore said to investigators, "I guess if you're gonna do that, I need to get an attorney" at 18 minutes into the custodial interrogation.
After this initial interrogation, the conversations are where the defense wants to suppress the evidence because of a violation of Miranda rights, which would render all the testimony afterward as unusable by the prosecution.
"When they assert right to counsel, you got to get out of there you don't get to talk to them you don't get to listen to them until they got an attorney," Bolton said.
"I was driving by the coffee shop to get something to drink, and it was closed, he was there, and I just figured I would scare him," Moore said to investigators.
According to Hull, Moore said to Bonners Ferry Assistant Chief Marty Ryan, "I think I want an attorney" ambiguously and requested to talk to Ryan one more time.
The state of Utah v. Medina was cited as the precedent set for invoking and revoking Miranda rights; Medina invoked his right to counsel, but immediately after invoking, Medina initiated a substantive conversation with the detectives regarding the investigation.
Julian found no grounds to suppress conversations discussed in the video confessions.
Bolton proceeded by portraying the investigation as incomplete for not confirming the white truck as Moore's, Mick Mellet's providing an alibi for Moore.
Moore was served a no-contact order of the Drake family, posted a partial cash bond and forfeited his passport in compliance with posting bail on Tuesday, Oct. 13.
A district court arraignment will occur Thursday, Nov. 5, with Barbara A. Buchanan presiding over the case.
---