Traffic stop turns into police pursuit, suspects evade police, abandon vehicle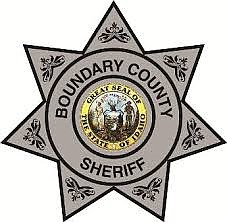 by
VICTOR CORRAL MARTINEZ
Staff Writer
|
October 15, 2020 1:00 AM
BONNERS FERRY— A traffic stop turned into a police pursuit with the suspects evading police but abandoning the vehicle on Oct. 8, at approximately 8:30 p.m, according to a Boundary County Sheriff's Office press release.
The minor traffic stop took place on Parker Canyon road, and the suspect drove into Katka Road and continued into the National Forest towards the Boulder Creek road.
The suspect drove a 1999 Toyota 4runner and had a passenger in the vehicle as well.
The vehicle's speed was around 35 mph for much of the initial portion of the pursuit; Once the suspect reached forest service roads, the suspects increased speed in an attempt to elude law enforcement.
Additional Boundary County Deputies, Bonners Ferry Police Officers and U.S. Border Patrol Agents responded to assist. Lincoln County Sheriff Deputies were also available if the vehicle continued into Montana.
According to the press release, Deputies lost sight of the vehicle and could not locate it, but continued searching and found the suspects traveling on 20 Mile Road.
The vehicle continued on numerous unmarked roads and old logging roads and going off the road during the pursuit.
Deputies again lost sight of the vehicle around 10:10 p.m and, seven minutes later, were able to find the abandoned truck that was seized and towed for evidence.
Attempts to find the suspected driver and passenger were unsuccessful, but law enforcement has identified the potential driver.
Stated in the press release, "Deputies have possibly identified the driver of the 4 Runner and charges will be sought once his identity is confirmed."
---