Newhouse and Beck win Wooden Racquet Classic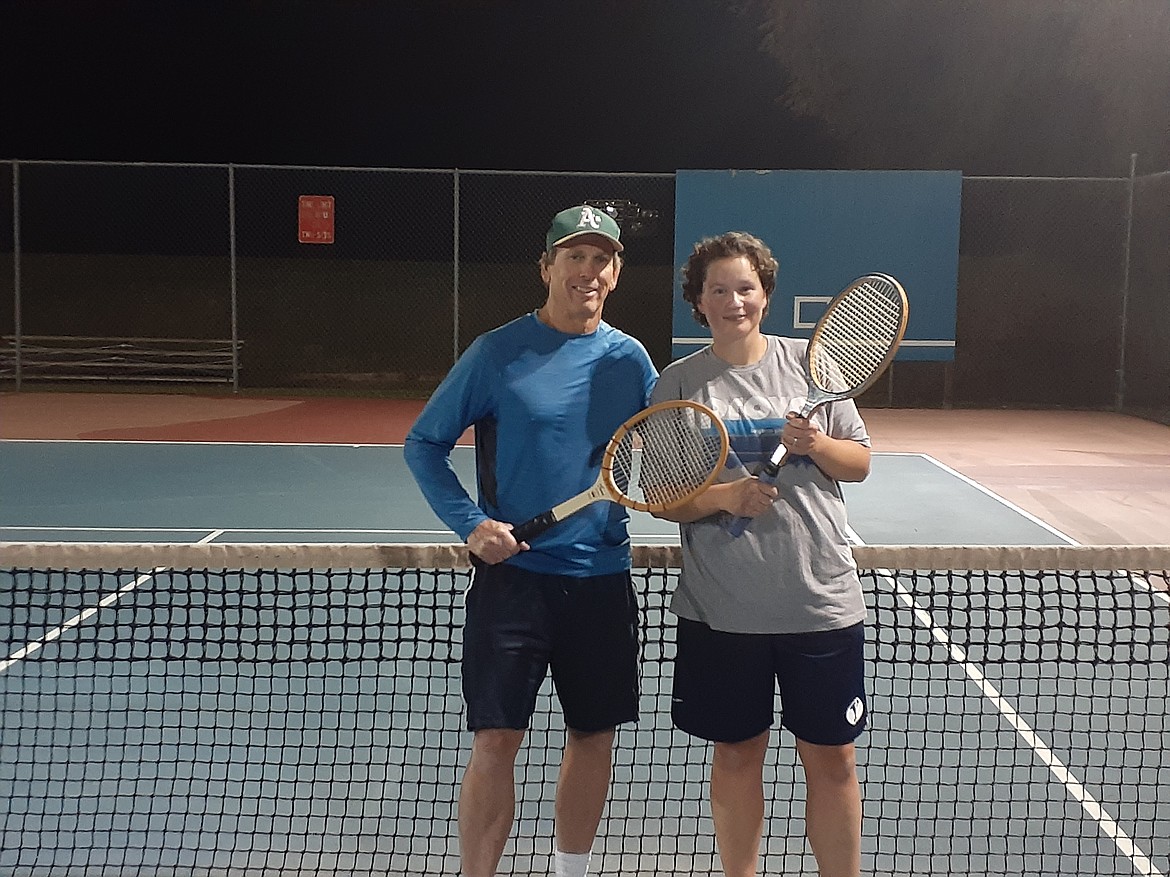 Albrecht Memorial Wooden Racquet Classic tournament winners John Beck and Julie Newhouse pose for a photo.
(Courtesy photo)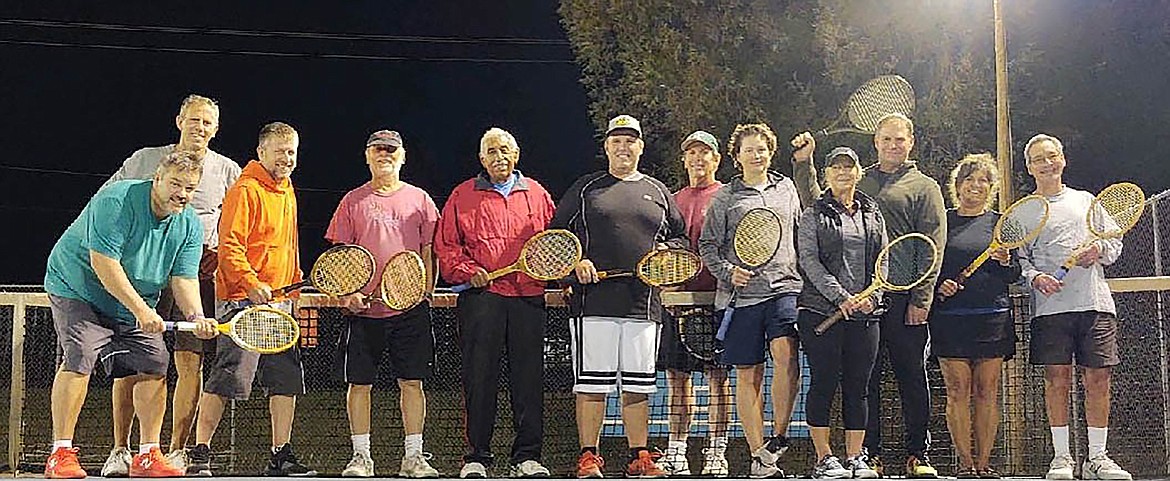 Participants in the Jim Albrecht Memorial Wooden Racquet Classic pose for a group photo.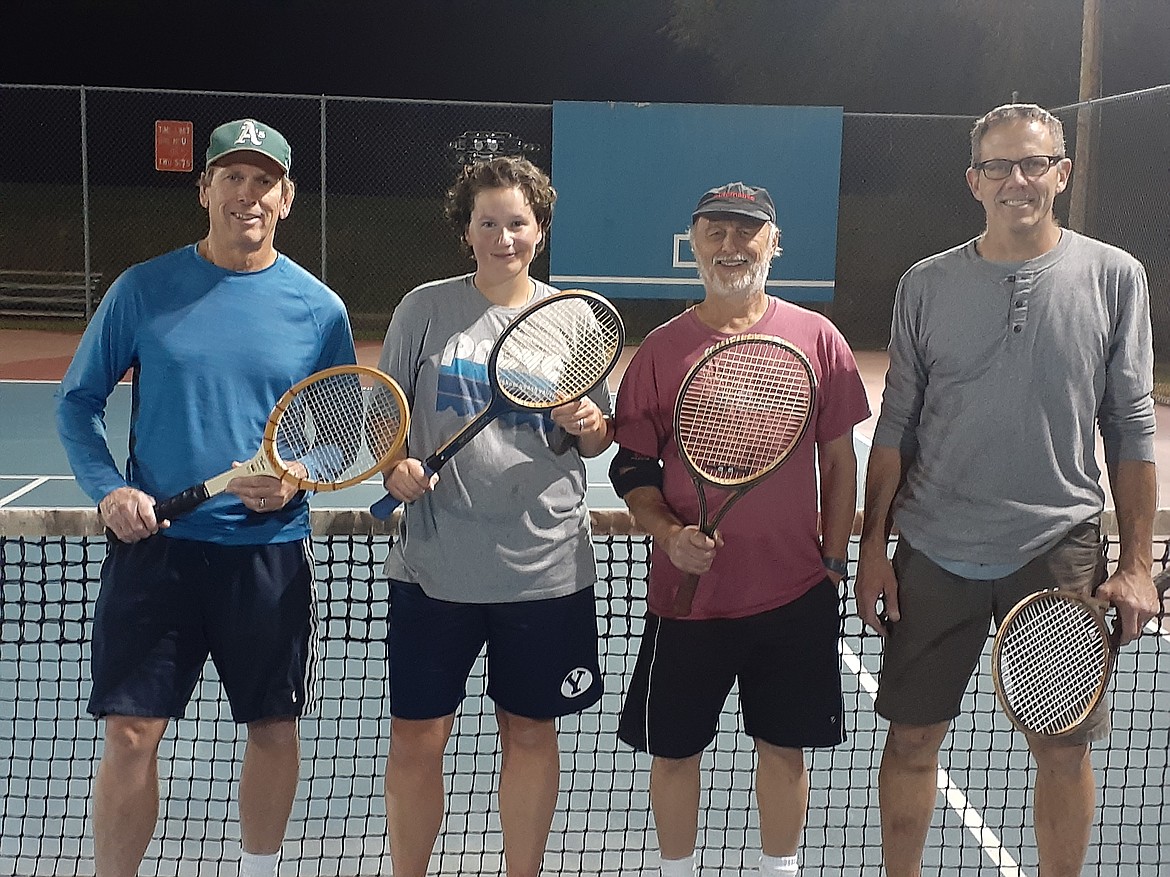 Jim Albrecht Memorial Wooden Racquet Classic John Beck and Julie Newhouse and Roger Doucet and Francis Danielek pose for a photo at the Boundary County Tennis Association's last tournament of the season.
Previous
Next
|
October 22, 2020 1:00 AM
The Boundary County Tennis Association recently held its final tournament of the season, The Jim Albrecht Memorial Wooden Racquet Classic. After a rainout, 12 players came out having searched yard sales, thrifts stores, attics and garages to find a classic circa 1970 or earlier wooden racquet.

The 12 players were split into six fairly even teams who played each other in a five-game format. Play was intense with close matches the norm throughout the evening. Mike Kelly and Carey Cox looked like the team to beat early on but as the night grew darker and colder, the teams of Julie Newhouse and John Beck and Francis Danielek and Roger Doucet proved dominant. When the points were added up, it was Newhouse and Beck and Danielek and Doucet making the finals.
The finals went back and forth with Danielek and Doucet having triple match point at one point. But Newhouse and Beck were not done. Newhouse made amazing shot after amazing shot and Beck was as usual, Mr. Consistent. They were able to claw back to 5-5 and then win the next two games to take home the trophy (or in this case, the free T-shirts) Newhouse was given the Tournament MVP in a unanimous vote of the remaining fans.

With tennis over, we will move onto pickleball. If you are interested in playing, contact Roger Alexander at 290-6808. Play is at Valley View on Fridays at 6 p.m. and Sundays at 1 p.m.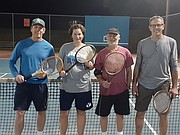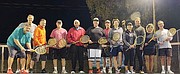 ---