Selkirk Association of Realtors holds annual Fall Food Drive held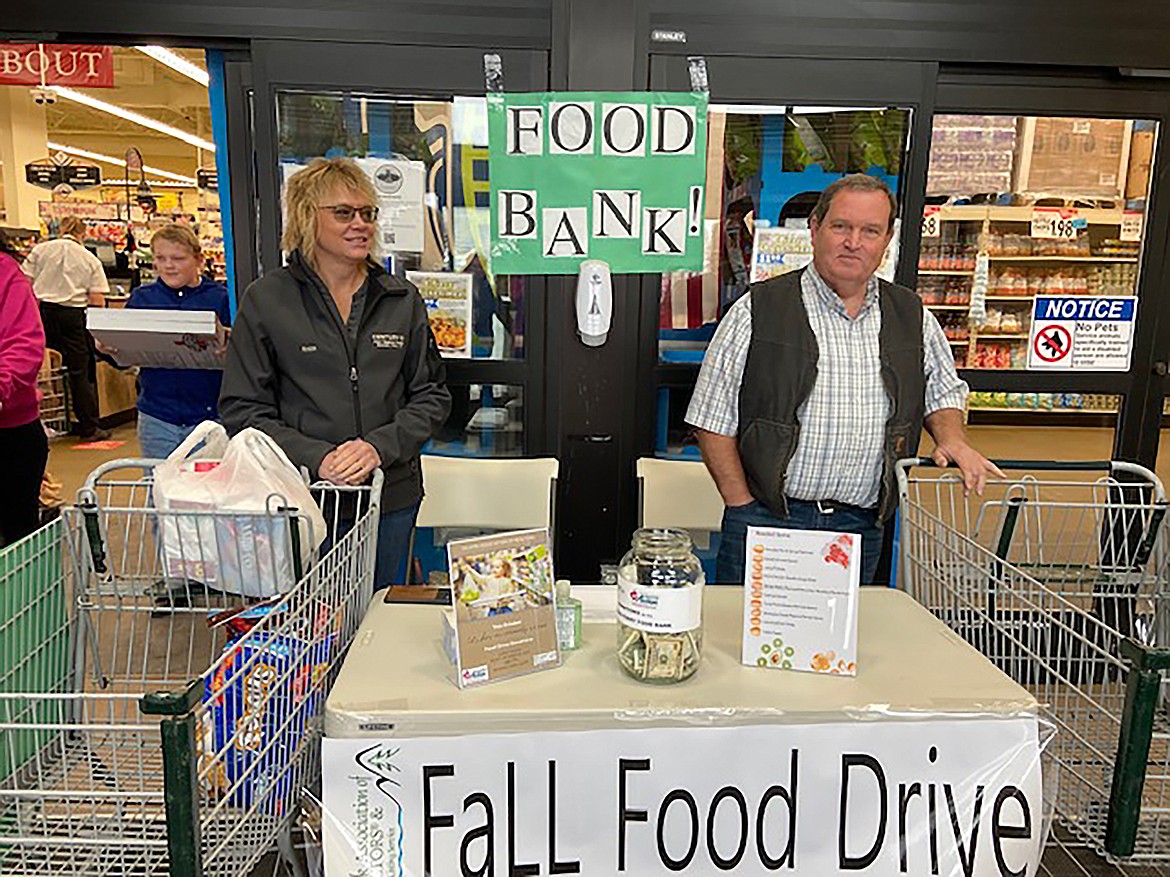 Selkirk Association of Realtors members at the organizations fall food drive on Friday, Oct 23, 2020.
(Courtesy photo)
|
October 29, 2020 1:00 AM
Selkirk Association of Realtors held its annual Fall Food Drive on Friday, Oct. 23. The local food drive brought in a total of $1,413.59 and 1,145 pounds of food and non-perishables.
Donations from: Douglas Beazer, David McIntosh, JB's Les Schwab Tires, Community Title, Larsons Clothing, Kootenai River Inn & Casino, Walt Dinning-Farm Bureau Insurance, Merle Ansley- Edward Jones, Pace-Kerby Real Estate, Century 21 Four Seasons Realty, and many more generous individuals.
With support from individuals in Boundary County, Community Action Partnership is addressing the hunger crisis in our community. They on the front lines of the regional response to hunger.
In the past month (Sept 2020) Community Action Partnership has provided food boxes to 58 families and they have served 287 individuals a total of 10,062 pounds of food. This organization has increased its services to 14 new families/households this year. They are seeing new families coming into the area reaching out for their services.
We are so grateful for your partnership in helping neighbors in need to access affordable food in an atmosphere of dignity and respect. Your gift makes a real difference in the lives of hungry families and helps them gather around their tables for a wholesome meal.
---