College grounds aerospace program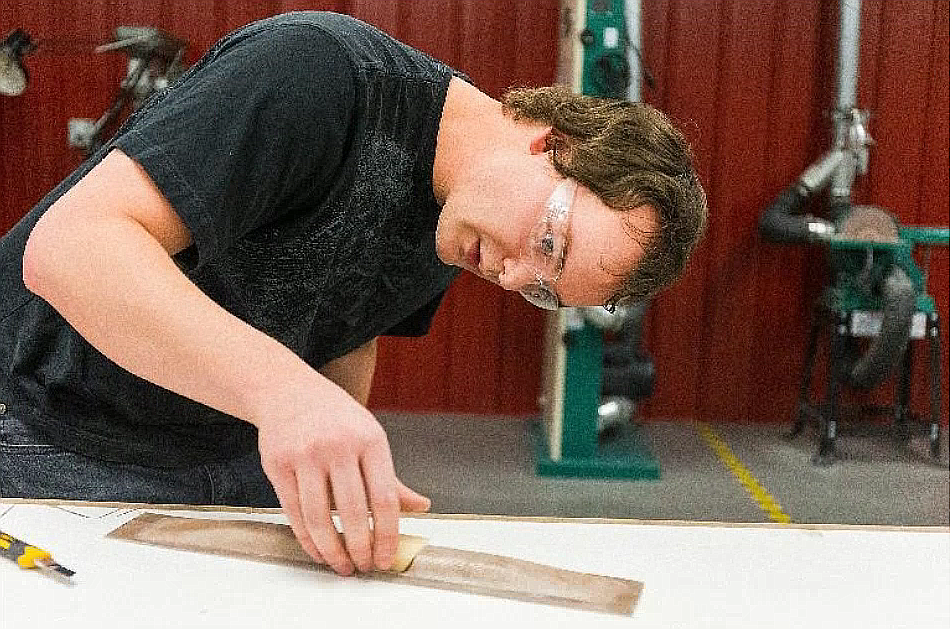 Dylan Mosgrove checks the fit of some parts while working on a tensile bar repair project during a 2016 class at the North Idaho College Aerospace Center. High cost, low student enrollment and the pandemic have contributed to the college's decision to close the center at the end of the school year.
(SHAWN GUST/Hagadone News Network File)
by
HAGADONE NEWS NETWORK STAFF
|
September 3, 2020 1:00 AM
The North Idaho College Aerospace Center will close at the end of the 2020-21 academic year.
NIC's decision to close the center is primarily for business and financial reasons and not a reflection of the quality of instruction and curriculum offered at the center or the success of its graduates, according to a press release.
"Program closures are never easy, but this one is especially difficult because of the level of excellence the programs have achieved," NIC Vice President of Instruction Lita Burns said.
The program cost about $600,000 per year. Four faculty and three staff worked there and NIC is working with each employee to determine next steps.
Seventeen full-time students are enrolled in aerospace programs.
Since the NIC Aerospace Center opened in Hayden in 2013, the successes of the college's aerospace programs are attributed to aerospace director Patrick O'Halloran and his team.
"We hope to be able to build on this foundation and look at the potential of reestablishing the programs in the future as apprenticeship opportunities," Burns said.
Several factors contributed to the decision to close the programs, according to the press release. Among the most critical are:
· An inability to consistently attract a sufficient number of students for the programs.
· The high cost of running an aviation maintenance program due to federal regulations.
· Changes in the aerospace and airline industry prior to the pandemic, and now because of the pandemic.
· NIC's inability to fund the power plant portion of the aviation maintenance program. Less than 3% of maintenance schools lack power plant programs and train only airframe.
· Maintaining a leased building to house the programs.
"Students who have attended courses in the two programs are in the hundreds, including some dual-credit offerings," O'Halloran said. "We launched in fall 2013 with composite technician training. With a significant wait list, we opened additional sections thus running day and night offerings; 39 students enrolled that fall."
In all, the program awarded 120 certificates and 33 AAS degrees. Thus far, 24 students qualified for the FAA's mechanic examinations through NIC and 11 more are on track to do so this October.
---