Family seeks missing cat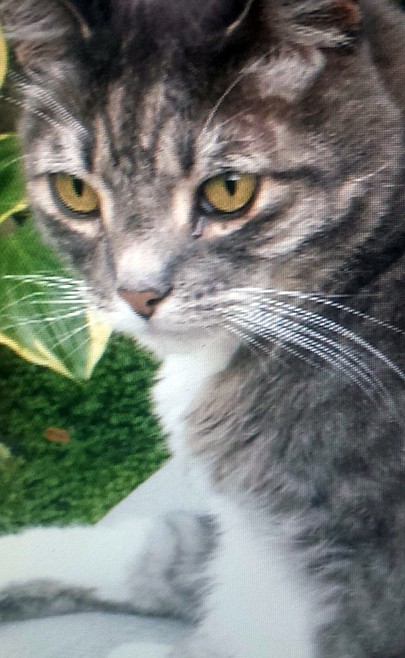 A Portland, Ore., family is offering a $1000 reward for the return of their beloved gray tabby, Markie, who was taken from the Meadow Creek campground in mid-August.
by
CYNTHIA BRANDT Contributing Writer
|
September 10, 2020 1:00 AM
We are offering a $1,000 reward for the return of our missing gray tabby, Markie. This is a two-part news story. The first is a missing cat, and the second is a found pregnant cat.
I would like to thank everyone for encouraging and helping us! Especially, Dr. Lang; vet, and Carla; 2nd Chance Rescue.
Our cat was taken on Aug. 11 at the Meadow Creek campground. We were unable to locate him with a tracking dog, searchers, signs, and local ad. He is 13 years old, 15 pounds, white belly and feet, soft medium fur, big eyes. He squeaks more than meows, his belly sways when he walks. He is very friendly, loves to lick you.
Story 2: On Aug. 26 we were notified that there was a Markie sighting. We live in Portland, Ore., we packed up and came back up here. We got a trap from Carla, we trapped him, and took him to the vet. It looked like a very skinny Markie, and much to our surprise, it was not him. Dr. Lang discovered it was a pregnant young cat, abandoned at Meadow Creek.
If you know the whereabouts of Markie, please notify Cindy, at 503-577-7939. We are certain that a predator did not kill him!
As for the pregnant mama, shame on you for dumping her. She would not have survived, and I cannot believe how cruel you are to do such a thing. You have a great shelter in town! I have been told that there are not any animal abuse laws in Bonners Ferry. I hope that will change. This little girl (only 6 pounds) is at 2nd Chance Animal Rescue. She is adorable!
We miss Markie, we adopted him when he was 6 weeks old. He is so lovable. It is all I can bear to not have him in my life right now. I pray he is surrounded by guardian angels, and whoever has him is loving him as much as we do. When I get sad, I think of him as a hero. If it were not for the similarities we would not have ventured back up. He saved this little girl.
Please, if you know who has him, notify me, no questions asked, I just want him in my arms again, and you will have fun spending $1,000.
---