Softball tournament to be held in honor of Joey Brewer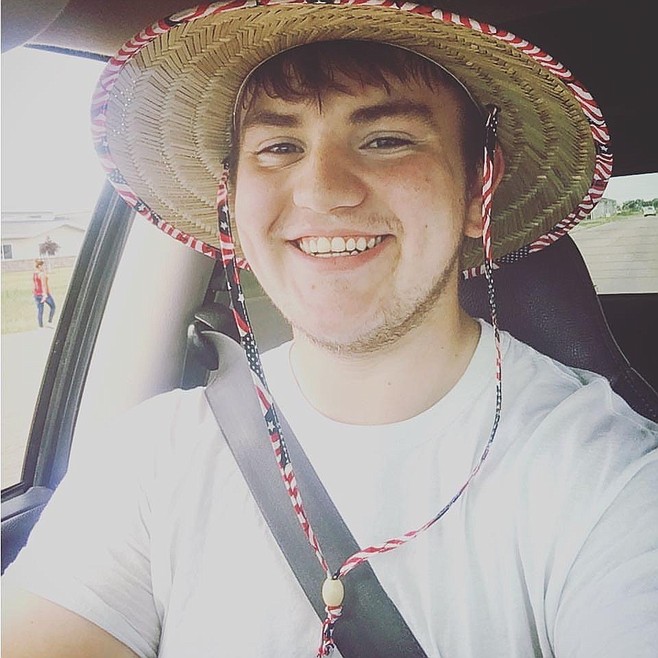 by
JAKE CACCAVARO
Staff Writer
|
September 16, 2020 4:00 PM
On Sept. 19-20, the Brewer family of Bonners Ferry is hosting a softball tournament in honor of one of its own, Joey Brewer. Joey, 26, was recently diagnosed with stage 3 rectal cancer, the third cancer diagnosis of his life.
After beating a soft tissue cancer called Rhabdomyosarcoma that he was diagnosed with when he was 5, Joey again beat his second cancer, this time Osteosarcoma, a few years later. While battling Osteosarcoma, Joey underwent chemotherapy and had his leg amputated in the process.
Several months ago, Joey was diagnosed with rectal cancer after experiencing constant digestive issues. Although doctors thought he may have just developed a gluten intolerance, diet changes failed to improve Joey's digestive issues, and a new doctor discovered a tumor in his rectum.
Only a few months removed from his June birthday, Joey lost his insurance, which he had covered under his father. As a result, Joey has accumulated a large sum of out-of-pocket expenses and bills. The family is hoping the tournament will be a good way to raise money in order to cover those expenses.
The tournament will take place on Saturday and Sunday at the Riverside baseball fields on Ball Park Road, and will include 14 participating teams from all over the Northwest.
In addition to the games, there will be a 50/50 raffle in the form of a men's and women's home run derby. Compass Grille will be at the fields providing food, and Area 56, a local band, will be playing live music on Saturday from 7-10 p.m.
On Sunday from 8-11 a.m., the Eagles will be hosting a benefit breakfast to support Joey. Concessions will also be provided throughout both days.
There will also be both a silent auction and a number of items raffled off. Among the items in the silent auction and raffles are a stand-up paddleboard, 20 bags of barbecue pellets, gift certificates to Picturesque, car detailing gift certificate, light bar, saddle, a hog (bidder pays butchering fees), dental exams and bleaching trays provided by North Idaho Family Dentistry, APEX gym membership, and several gift baskets.
Saturday's games start at 7 a.m. and will go until 7 p.m., and Sunday's festivities will kick off at 8 a.m. and conclude at 4 p.m. All proceeds from the tournament will go directly to the Joey Brewer Medical Fund.
---