From the archives - April 1, 2021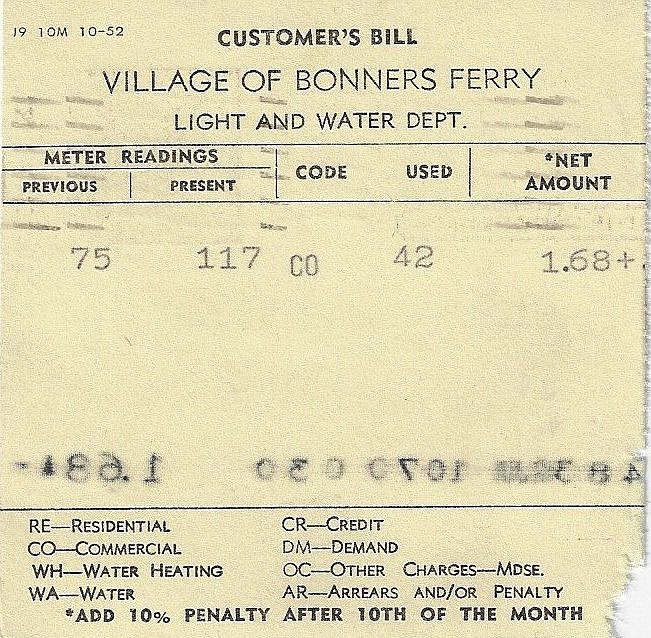 Photo courtesy of Boundary County Historical Society and Museum
Happy 122nd birthday, Bonners Ferry, Idaho! On April 1, 1899, the "Village of Bonners Ferry" was incorporated. No foolin'! Although it is not called the "Village" any longer, artifacts still remain with that name.
Here is a bill sent to the American Legion on July 30, 1953. The Legion was charged $1.68 for electricity used to power the "Chuck Wagon." A fine chuck wagon dinner was "served up" at the 4th of July celebration. Patrons left with a full belly after eating baked beans, baked potatoes, rolls, and slices of beef covered in gravy.
Sounds like a good meal for you all to have on this 122nd birthday of "Idaho's Most Friendly Town."
Your Boundary County Historical Society and Museum, 7229 Main, Bonners Ferry, Idaho sponsors this column.
As the museum remains closed, you can visit the website at www.boundarycountymuseum.org or the museum's Facebook Page for historical photos and stories, and to see upcoming events. Or we can be reached at doyouremember@meadowcrk.com or telephone 208-267-7720. Thank you for your continued support!

---