Habitual offender, Cory Eccles involved in police pursuit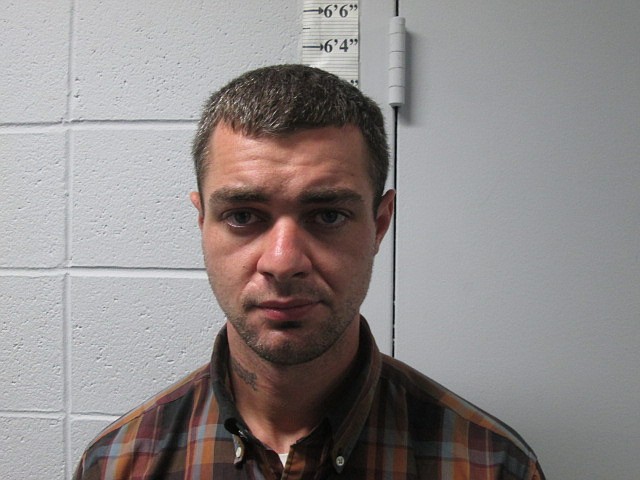 (Photo courtesy of BCSO) Pictured: Cory Stephen Eccles
by
VICTOR CORRAL MARTINEZ
Staff Writer
|
April 1, 2021 1:00 AM
BONNERS FERRY — On Tuesday, March 30 at 7:30 a.m., law enforcement responded to a dispatch about an alleged shoplifter that quickly turned into a police pursuit.
After being notified, officers arrived on the scene and met with the suspect, Cory Stephen Eccles of Bonners Ferry. Eccles, upon seeing police, allegedly fled the scene in his vehicle.
According to public information officer Andrew O'Neel, officers pursued Eccles northbound on U.S. 95.
"Officers followed with lights and sirens to provide warning to the public as they followed Echols north past 3-mile junction," O'Neel stated.
Police reported that Eccles was seen driving dangerously and erratically on the highway during a high traffic time as children were being dropped off; Eccles then took off on U.S. 2.
On the police scanners, law enforcement was heard calling off the pursuit and maintained visual surveillance but eventually lost sight of the suspect.
"Police discontinued the chase once Eccles no longer presented a danger to the public. Charges are pending." O'Neel stated.
According to court records, Eccles is no stranger to law enforcement and, as recent as Jan. 26, 2021, received a judgment dismissal for charges that include possession of a controlled substance, a felony and driving under the influence with use or possession of with intent to use drug paraphernalia.
Currently, Eccles has two active no contact orders in criminal cases and previously had four additional no contact orders that expired.
According to criminal records, Eccles has had approximately 50 cases ranging from battery, malicious injury to property and petit theft. The cases go as far back as 2003 when Eccles was a teenage minor.
In 2010, a 21-year-old Eccles threw a 5-pound rock through the window of a cabin on Deep Creek Loop in November and stole several items.
Police tied Eccles to the burglary after he attempted to sell a rare Winchester rifle stolen from the home.
Eccles initially rejected a plea deal but changed his mind and pleaded guilty to burglary on April 26, just before his trial was to begin in Boundary County District Court.
Eccles was also disciplined in jail after his arrest for trying to make alcohol from fruit juice.
According to assistant chief Marty Ryan, Eccles has been taken into custody.
---