Underclass student-athlete of the year awarded to Emma Pinkerton, Evan Barajas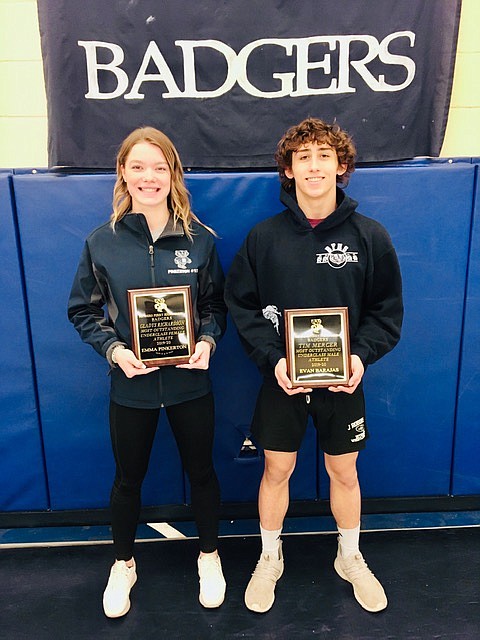 (Photo Courtesy of BFHS) Pictured: Emma Pinkerton and Evan Barajas
by
VICTOR CORRAL MARTINEZ
Staff Writer
|
April 1, 2021 4:11 PM
BONNERS FERRY — The 2019-20 Tim Mercer and Gladys Richardson awards go to one outstanding male and female underclass student/athlete each year at Bonners Ferry High School.
This year, the announcement was delayed due to COVID-19, which caused the school not to have an assembly to honor these two great students properly.
Nonetheless, please congratulate Emma Pinkerton for receiving the most outstanding underclass female athlete award.
Pinkerton competed in the Distinguished Young Women program and helped take the Lady Badgers basketball team to state.
In addition, please congratulate Evan Barajas on receiving the most outstanding underclass male athlete award.

According to athletic director Nathan Williams, "These two athletes participate in a number of sports and always give an abundance of effort in all that they do."
Barajas helped lead Badgers wrestling to the state competition, where he has placed in the top three in his division for in the last two years. He also played this past football season as a wide receiver.
---