From the archives - April 8, 2021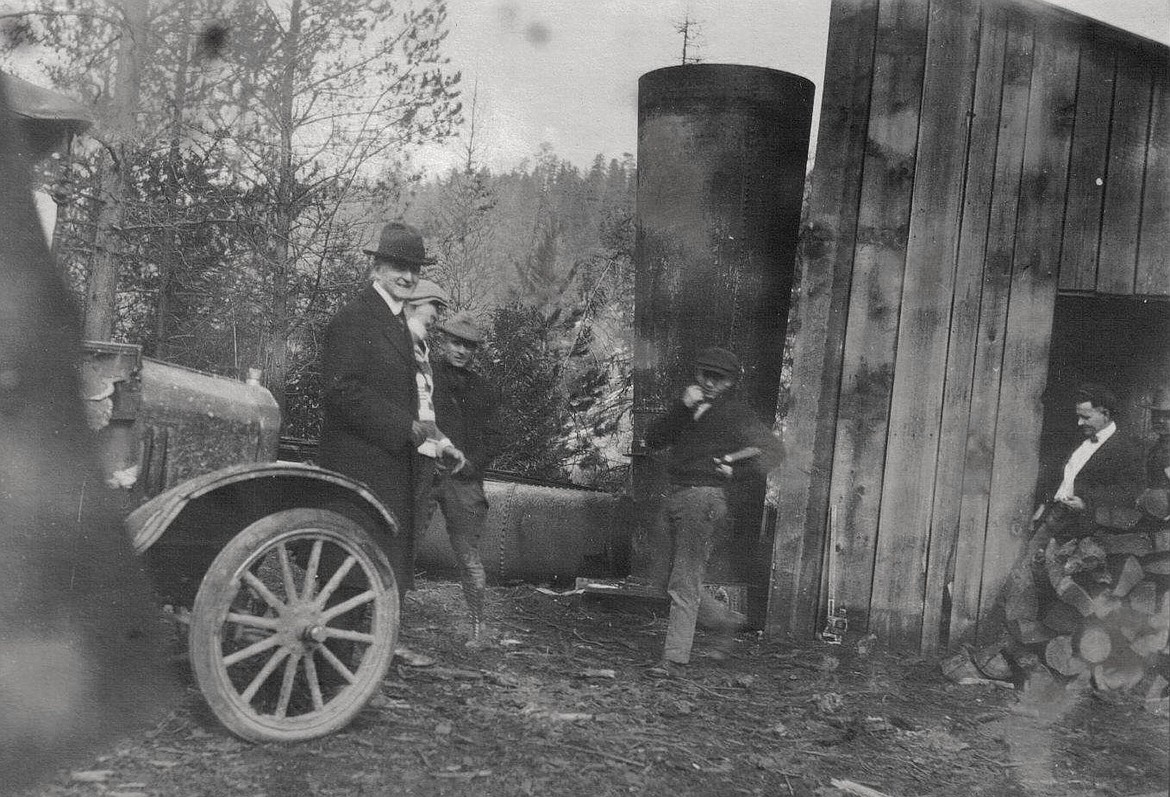 Photo courtesy of Boundary County Museum
Dr. Ezra Esher Fry arrived in Bonners Ferry in 1902. He began practicing medicine for the community, traveling as far north as the Canadian border, south to Elmira, and east to Libby, Montana.
Being a very generous man, Dr. Fry often received little or no pay for his medical practice. He never allowed the lack of money to interfere with a patient's welfare. At times, he would receive meals in peoples' homes for payment. His granddaughter, Janet, told the story about her grandmother, Myrta, telling him not to "bring home anymore chickens!"
Dr. Fry would also be given stock certificates in payment. He never knew if they would amount to any "wealth," but he was always eager to give the patient the benefit of the doubt. He often received mining stocks. This photograph of Dr. Fry is labeled: "Checking on my mining interests."
Is that really a "mining interest" or a "shining interest?"
Your Boundary County Historical Society and Museum, 7229 Main, Bonners Ferry, Idaho sponsors this column.
As the museum remains closed, you can visit the website at www.boundarycountymuseum.org or the museum's Facebook Page for historical photos and stories, and to see upcoming events, or we can be reached at doyouremember@meadowcrk.com or telephone 208-267-7720. Thank you for your continued support!

---