Cody Clayton Palaniuk, 30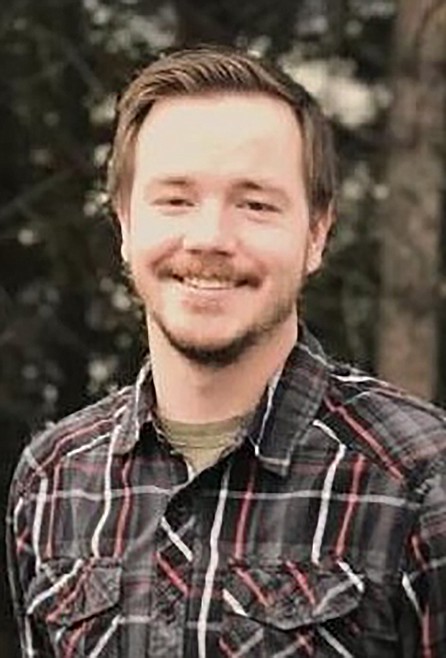 Cody Clayton Palaniuk, lifelong resident of Elmira, passed away on Monday, March 29, 2021, at the age of 30.
A viewing for family and friends will held on from 2-5 p.m. on Friday, April 16, 2021, in Coffelt's Funeral Chapel. Graveside services will be conducted at 10 a.m., Saturday, April 17, at Westmond Cemetery with Pastor Jon Pomeroy from Sandpoint Church of God officiating.
Cody was born on April 24, 1990, in Sandpoint, Idaho. Being the youngest of three brothers, he looked up to his older brothers and adored them dearly. Cody had many fun hobbies, including falconry, kayaking, hiking, trapping, gold panning, fishing and collecting coins. He also took interest in wood working and built a log cabin on his family's property.
Cody felt most at home in the outdoors. Cody loved all animals and had a kind and gentle heart. His caring and compassionate nature made him great at taking care of others while working in the medical field.
Cody had many cousins including Levi, Tyler and Desireé and considered them his brothers and sister. He spent much time with his special grandparents Don and Sylvia and Granny Franny. Cody had many friends who cared for him deeply, especially Zach, John, Dillon and James who he made fond memories with over the years. In September 2018, he married the love of his life, Macie. He was a devoted husband and enjoyed traveling to Oregon with Macie on vacation.
He is survived by his mother and father, Tamara and Dennis; his wife, Macie; brothers, Trevor and Ryan; grandmother, Sylvia Eich; aunts and uncles, Barbie and Alvin Hunt, and Alan and Linda Palaniuk.
Cody is preceded in death by his grandfathers, Donald "Poppy" Eich and Albert Palaniuk; and grandmother, Frances Palaniuk; and aunt and uncle June and Gary Tyler.
Family and friends are invited to sign Cody's online guest book at www.coffeltfuneral.com.
Arrangements are under the care of Coffelt Funeral Service.
---