This week in history - April 8, 2021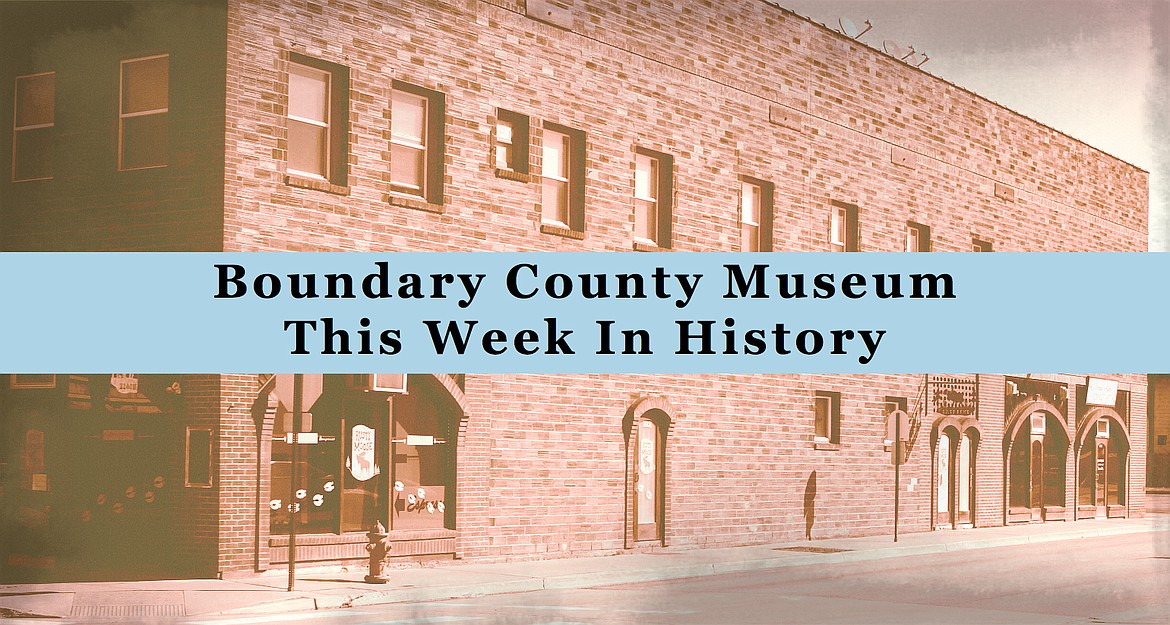 100 Years Ago
Beginning next week the Bonners Ferry Herald will be published each Thursday instead of on each Tuesday of every week.
Herbert Carlson and Gust Anderson, proprietors of the Gilt Top Cigar Store, have purchased the brick building on Main Street in which they have been conducting their business, from Mrs. Belle Bishop.
Mr. E.W. Wigley recently purchased a tract of 761 acres in the Copeland district and plans to do considerable improvement work on his ranch this spring.
A. Klockmann, president and general manager of the Idaho-Continental Mining Company, of Klockmann, Idaho, will spend several months in Europe. He may endeavor to induce a number of families to come to the United States and locate in the Kootenai Valley.
50 Years Ago
Two cases of unusually potent dynamite, thought to be stolen, have been found at the abandoned Adolph Miller place near Eastport recently by members of the Sheriff's Department.
The Columbia Scholastic Press Association awarded the Bonners Ferry High School newspaper, "The Badger," a "First Class" rating in the yearly contest ending in March.
Local boxers Tracy Turnbull, Robbie Pluid, Randy Poulton and Bill Hatfield all hammered out unanimous decisions over opponents of the Spokane Eagles last Friday night, and returned with handsome trophies for their efforts.
15 Years Ago
June and Bernie Heinemann have raised six children, managed a farm, and renovated their white farmhouse. But recently, they had one more dream come true. Officially, it's called a Wetland Enhancement Project. Three small ponds will be built on their property.
Coaches selected three students from Bonners Ferry High School for the All-North Idaho teams, and Idaho All-State teams 2006. The students are: Matt Rice, Spenser Behrens, and Becky Lowther.
The Bonners Ferry Lacrosse Club won its first ever game, beating Sandpoint at home 7-4.
Submitted by the Boundary County Museum
---