Kootenai Valley Rifle Club scores big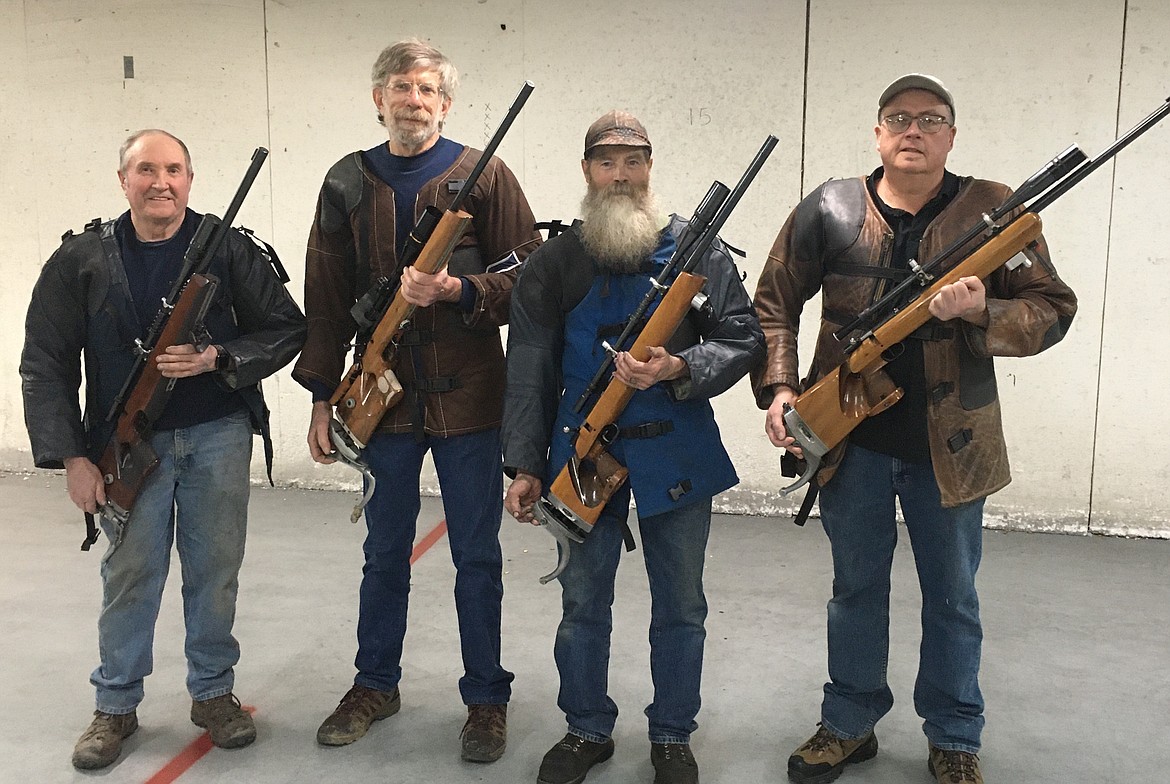 (Photo by Kathy Konek) Left to right: Tom Daniel, Don Jordan, Greg Mead, Bill Leach
by
Kathy Konek
|
April 6, 2021 4:39 PM
BONNERS FERRY — A rifle match was held at the Kootenai Valley Range on March 13, 2021. Using .22 caliber, single shot rifles, aiming at a target fifty feet away, 14 shooters completed the course shooting in the prone, standing and kneeling positions. To score a perfect 10, the shooter had to take out a dot, about the size of the period at the end of this sentence.
In 2019 the question was asked, "Could the national record be broken for the team match?" In fact, it could, and four members of the Kootenai Valley Rifle & Pistol Club would combine their efforts and beat the old record by 21 points that year.
Now it does not stop there. In 2020 they would best their previous score by 2 points. Scoring a combined 4266 out of a 4800 possible. Thus, being recognized again as the top team in the senior category (shooters must be 60 years old or older).
Would you believe in a 3-peat? Bill Leach, Greg Mead, Don Jordan and Tom Daniel again teamed up and shot a combined score of 4276, besting their previous years efforts by 10 points.
The NRA just recognized the 2020 record, because of departmental shutdowns in their offices, and we will need to wait for the 2021 score to be officially verified, but no matter what, these shooters are top in our books. They again bring national recognition to our community as some of the best competitive target shooters in the nation.
Also shooting in the Match and taking top junior honors was Ellie Rutherford. Meggie Kahanek was top junior in the kneeling position and Baylor White, of the Sandpoint team, was top sub-junior (under 14 years old). The junior team of Ellie, Meggie, Salix Harris and Paige Sartell combined their scores to enter the national team match. It will be later this year when we find out how they fared.
Practice is done for the year, but will start up again in October.
---