Pig Pickin' fundraiser for Jake's Landing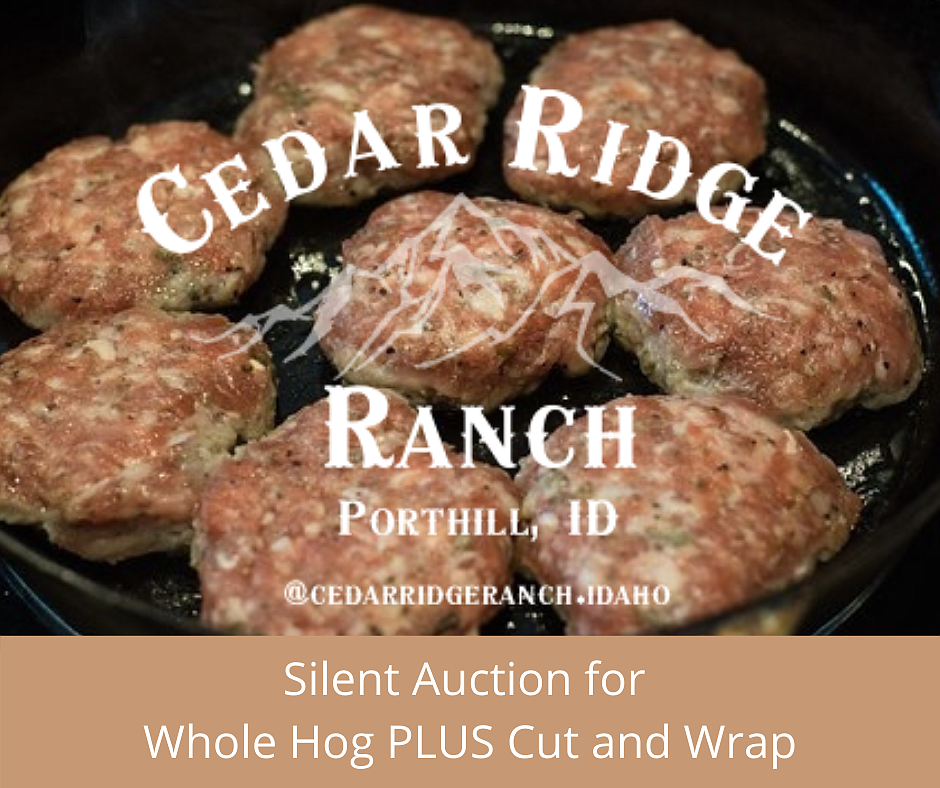 Image courtesy of Cedar Ridge Ranch
by
ROSE SHABABY
Staff Writer
|
April 8, 2021 1:00 AM
PORTHILL — Lars Jacobson and his family bought Jake's Landing in Porthill less than a year before the COVID-19 pandemic hit, shutting down the U.S Canadian border in March 2020 and taking about 95% of their business along with it.
Now a group of neighbors are putting on a "Pig Pickin'" fundraiser from 3-8 p.m. Saturday, April 10, to help them stay afloat. The event will also feature a raffle for early ticket buyers as well a silent auction.
The "Tour of Boundary County Eateries" raffle will give the winner a number of gift certificates and meals from Simple Simons, The Badger's Den, Feist Creek, Chic-N-Chop, Grama J's, Dodge Peak, Kootenai River Brewing and Bonners Ferry Pupuseria.
There are donations from a number of local businesses as well, including Mugsy's, Panhandle and Pearl, North Woods Realty, Homemade Revelation, Larch and Lavender Ranch, Boundary Consignment, and more as donations come in.
The big ticket item in the silent auction comes from Cedar Ridge Ranch, which has donated an entire hog, including the cutting and wrapping. It's one of two hogs they are donating to the event as they are also one of the hosts — Ron and Kody Hanner along with Russ and Rachel Hegedus approached Jacobson with the idea for the fundraiser dinner to help keep Jake's Landing alive.
Kody Hanner is quick to point out that the event is being put on by the community, not the family.
"It's us wanting to support them," she said. "We want to see them thrive."
It was, in fact, that desire that encouraged them to donate the first hog, which will be smoked and pulled early in the morning before the event. The second hog was donated for the silent auction as incentive to get folks to come.
It was a gesture Jacobson didn't expect. He became visibly emotional as he expressed his appreciation for the community, saying that it touches his and his wife's hearts.
"People in the community have just come to us and said we know that you're struggling, we don't want you to fail. We want to do everything we can to help you," he said
If you want to support the Jacobson family, you can call 208-290-8281 to purchase pre-sale tickets for $15 each or to make a donation. Remember that only pre-sale tickets will be entered into the raffle. Tickets can also be purchased at the door for $18. The dinner and auction will take place at 108 Trading Post Road in Porthill. Tickets can also be purchased at https://www.eventbrite.com/e/porthill-pig-pickin-tickets-147917566423.
You can also donate at https://www.gofundme.com/f/save-jake039s-landing.
---