Court upholds suppression of evidence, Moore requests motion to dismiss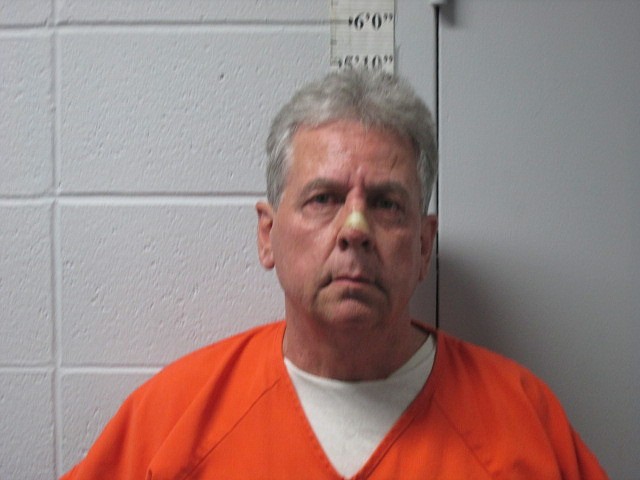 Daniel Lee Moore
(Photo courtesy BOUNDARY COUNTY SHERIFF'S OFFICE)
by
VICTOR CORRAL MARTINEZ
Staff Writer
|
April 15, 2021 3:12 PM
BONNERS FERRY — A request to reconsider the suppression of evidence in the Brian Drake's murder case was denied on Wednesday.
Following the ruling, defense attorney Katherine Bolton asked the judge to dismiss the case against her client, Daniel Moore, 63, for lack of probable cause.
Moore, 63, is charged with second-degree murder and the use of a deadly weapon in the commission of a felony in connection with the fatal shooting of Drake on March 12, 2020.
The trial was set to begin April 12, but was rescheduled due to the trial being moved to Kootenai County.
Boundary County Chief Deputy Prosecutor Tevis Hull had asked the court Feb. 26 to reconsider suppression of Moore's confession, arguing it was voluntary and not the product of coercion.
Prosecutors had also asked the court to be able to use the alleged confession for impeachment purposes in the trial.
However, court officials denied both requests.
"The Court affirms its finding that the defendant's alleged confession was involuntary and the product of police coercion," the ruling states.
The length of Moore's detention and "repeated and prolonged nature of his questioning by assistant police chief Marty Ryan" were determining factors in the decision to uphold the suppression of evidence.
The court stated it considered additional findings such as Miranda warnings, Moore's age, education level, and whether Moore was deprived of food or sleep during his questioning in its decision.
"Considering the totality of the circumstances, this court finds that Moore's will was overborne by the badgering and overreaching of police such that his waiver of his Miranda right to counsel was not made knowingly, voluntarily, and intelligently," the ruling states.
The decision found the confession was a product of police coercion and also was involuntary, determining that Moore was in police custody from the start of his interview with Idaho State Police.
The court also found the state's request to use the alleged confession would violate Moore's constitutional rights. "The Fifth and the Fourteenth Amendments provide that no person shall be compelled in any criminal case to be a witness against himself."
Bolton moved to dismiss the case due to lack of probable cause. The motion is pending.
The prosecution has "ample evidence establishing that Dr. Drake was shot and killed in Boundary County," Bolton said in the motion.
In the motion, the defense said the prosecution relied exclusively on the now-suppressed confession to establish probable cause and therefore lacks any additional evidence to support charges against Moore.
"The district court must dismiss a criminal complaint if it finds that the defendant was held to answer without probable cause," Bolton argued, adding the state failed to meet even the most minimal standard for charging someone in a criminal case.
Recent Headlines
---