Badger golf season is in full swing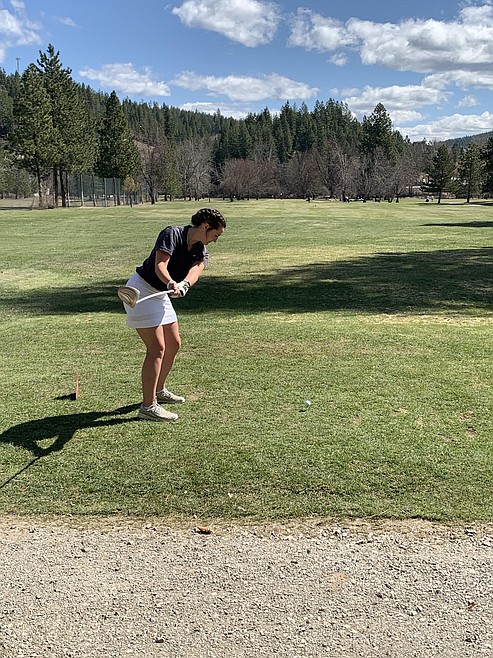 (Photo Courtesy of Ralph lotspeich) Pictured: Lily Blackmore
by
VICTOR CORRAL MARTINEZ
Staff Writer
|
April 22, 2021 1:00 AM
PINEHURST — Bonners Ferry High School's golf season is in full swing and the Badgers have their eyes set "fore" victory.
According to head coach Ralph Lotspeich, the Badger girls team won its third straight Intermountain League matchup last Thursday, April 15, at the Pinehurst Golf Course near Kellogg.
Dominating the greens for the Badgers was Avery Bayer, shooting an 82 to take medalist honors, while Braylynn Bayer finished in second place with an 86.
Rounding out the Bonners Ferry scoring was Mia Blackmore with a 111, Lily Blackmore (115) — both of whom are accomplished student-athletes — and Nora Young (147).
The girls team had a winning total of 394, while Kellogg took second with a 429, and Timberlake trailed in third with a 488.
Lotspeich emphasized, "The team is coming together nicely; with some more practice and focus, I think this team has a chance to make a deep run at state this year."
The Bonners Ferry coach noted the boys team is improving as well, with a third-place finish at Kellogg, shooting a 416. Wyatt Iacolucci led the charge for the boys team, shooting an 85 — which was also good for fourth place individually.
The boys team performed well with Tyson Tadlock shooting a 107, Trent Freeze 112, Evan Nesbitt 112 and Zane Carver 121.
Kellogg won the boys side of the competition shooting 325 while Timberlake had 372, Bonners Ferry 416, and Priest River 429.
"The boys keep improving every day. I like the direction we're heading" said Lotspeich.
The next IML match is at the Links Golf Course near Post Falls on Wednesday, April 28.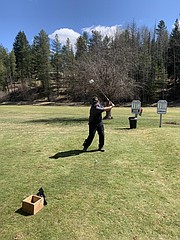 ---