Relief for hard hit restaurants available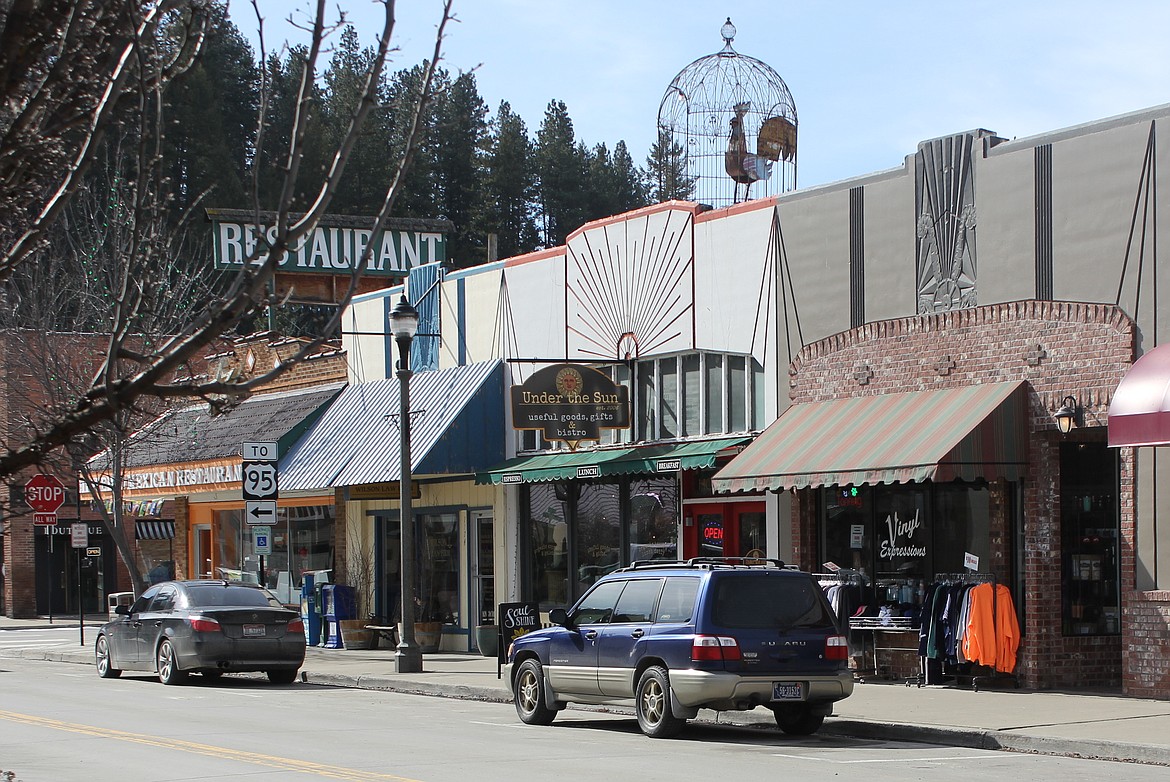 (Photo by TONIA BROOKS) Bonners Ferry local business and downtown restaurants are staying open at this time. Some services have made arrangements to meet the needs through technological means and online methods.
by
VICTOR CORRAL MARTINEZ
Staff Writer
|
April 22, 2021 1:00 AM
Small Business Administrator Isabella Cassillas Guzman recently announced details on application requirements, eligibility and guidance for the Restaurant Revitalization Fund, part of the $1.9 trillion American Rescue Plan Act.
The goal of RRF is to bring jobs back to an industry that saw massive changes to the labor force during the coronavirus pandemic; the price tag is currently $28.6 billion, which the SBA will administer the funds for the small business restaurants.
"Today, we are starting the process to help restaurants and bars across the country devastated by the pandemic, and this is our message: Help is here. With the launch of the Restaurant Revitalization Fund, we're prioritizing funding to the hardest-hit small businesses — irreplaceable gathering places in our neighborhoods and communities that need a lifeline now to get back on their feet," said Guzman. "And, thanks to clear directives from Congress, we're rolling out this program to make sure that these businesses can meet payroll, purchase supplies, and get what they need in place to transition to today's COVID-restricted marketplace."
The other focus for Guzman and the SBA is to make sure the process is streamlined and with less bureaucratic red tape to go through. The goal is to make sure there is robust oversight without the usual hurdles.
Administrator Guzman stated, "Under my leadership, the SBA aims to be as entrepreneurial as the entrepreneurs we serve — and that means meeting every small business where they are, and giving them the support they need to recover, rebuild and thrive."
The SBA will enter a pilot period for the RRF application portal and commit to outreach and training. The ultimate goal during this period is to work on any issues that may arise during the process and adapt to help those participants in this pilot program, which will be randomly selected from existing PPP borrowers.
The official application launch date will be announced at a later date, but once open, the first three weeks will see priority going to small businesses owned by women, veterans, and socially and economically disadvantaged individuals.
Community business leaders from underserved communities also welcomed RRF assistance as much-needed economic relief and are working with their broad membership bases to navigate the grant application process.
According to Dennis Weed, Boundary County economic development director, the program is helpful but it depends on a case-by-case basis who it will impact. One concern is the sales made for the last two years.
Weed stated there are many hurdles for a brewery or eatery in the application process.
"A restaurant would have to have lower sales in 2020 from 2019 to apply for the grant," he added. A few restaurants have had lower sales but most did very well in 2020, especially our fast-food restaurants."
As director of BCED, Weed has worked to help those who were impacted by COVID and has shared the information to some if not all restaurants that could benefit from the special funding. He wants those who may be interested to reach out to BCED.
In addition to restaurant groups and leading advocacy groups for underserved business communities, the SBA has engaged national and state trade associations and other small business stakeholders in recent weeks to understand their concerns about relief programs.
"Small and independent craft breweries are vibrant community gathering places that can be found in nearly every congressional district in the U.S. and contribute to manufacturing, hospitality, retail, tourism, and agricultural industries," said Bob Pease, president and CEO Brewers Association. "We are pleased to work with the SBA to promote the Restaurant Revitalization Fund landing page and its available resources, and assist the breweries hit hardest by COVID-19 secure much needed additional relief to help them survive the pandemic and prepare for the restart of the economy."
However, the application may be too late for many restaurants that have shuttered because of COVID disruption, with 110,000 eating and drinking establishments closed in 2020 permanently.
---